This article describes the steps for configuring eSign Senders and eSign Authorised Signatories.
Note: Settings and Configuration options are accessible to users with Administrator access to Gatekeeper.
To get started with configuring eSign select "Settings" then "Configuration" from the main navigation.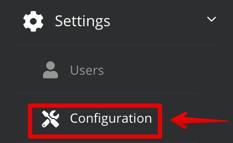 Then select eSign in the bottom right.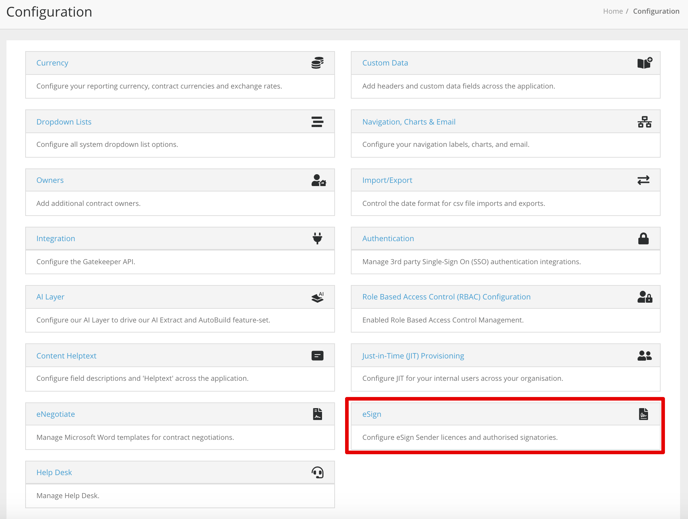 eSign User Types
You can add two types of eSign users:
eSign Senders: These users can initiate the eSign process. Selecting the Contract PDF to be signed and choosing the Internal and External Signatories.
eSign Authorised Signatories: These users are authorised to sign Contracts.
To add an eSign Sender, select "Add" then "eSign Sender"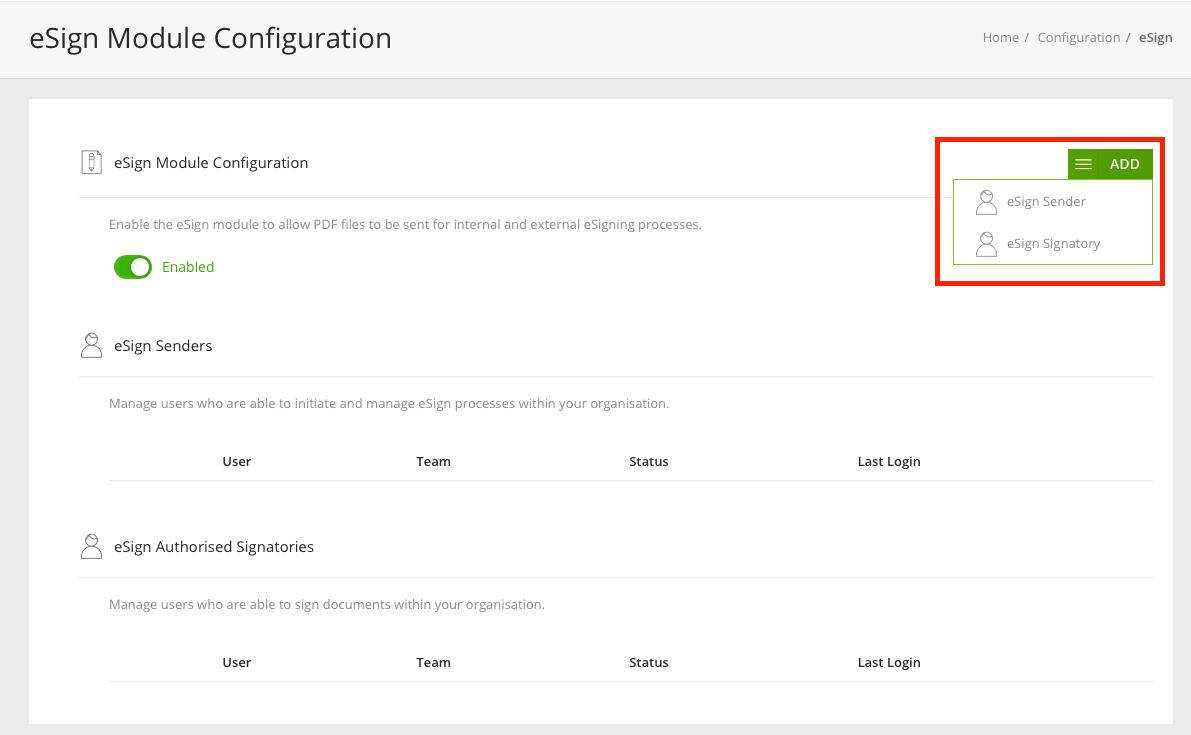 Select the user from the dropdown list and click "Save"
Note: Only users with Administrator level access can be made eSign Senders.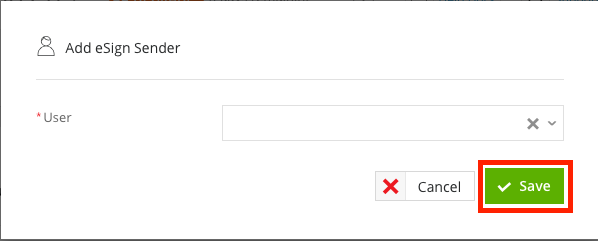 To add an eSign Authorised Signatory, select "Add" then "eSign Signatory"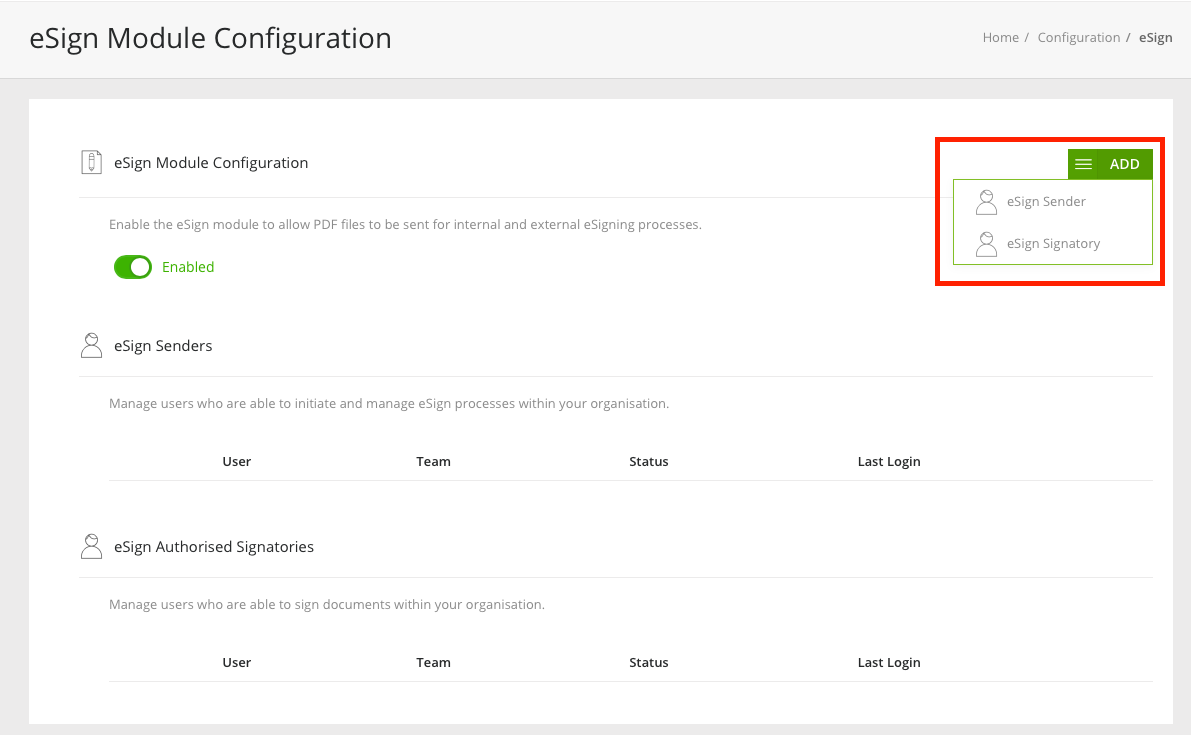 Select the internal user from the dropdown list and click "Save"
Now that you've configured eSign Senders and Authorised Signatories, learn more about initiating eSign from a Workflow or starting the process directly from a supplier/contract record.