Creating a Workflow
What type of process can I make?
Any form based process can be digitised with Gatekeeper. The most powerful workflows also integrate the creation and/or updating of Supplier and/or Contract records, directly within the workflow.
To get started select "Workflows" from the main navigation.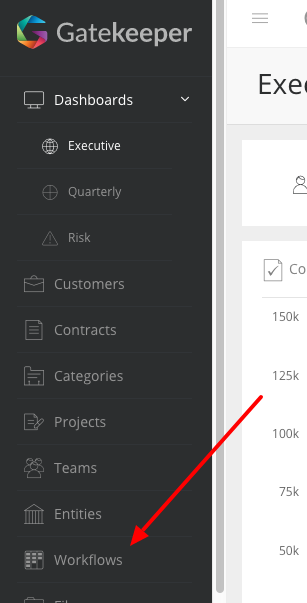 New workflow
Click the 'Add', then 'Add New Workflow'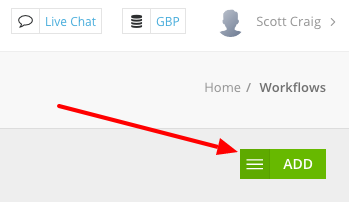 Give the workflow a Title and add a Description, if useful, and hit 'Save'.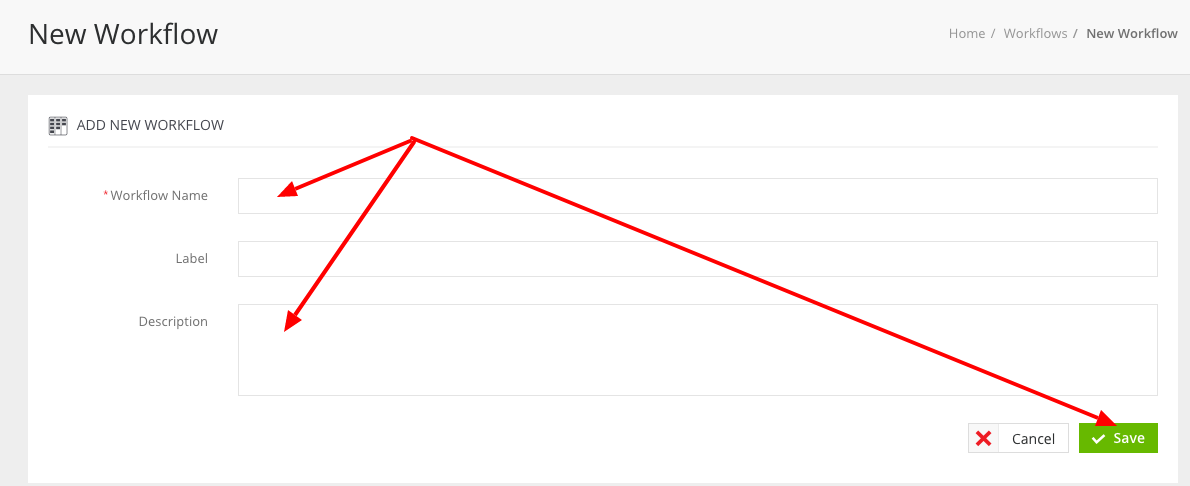 The Workflow will open with two default phases already added:
'Start Form' & 'Workflow End'

With the workflow now set up, read the following article to learn how to: