Employee Portal Dashboard
The Employee Portal Dashboard sits at the very front of the Gatekeeper Employee Portal, Employee Portal Users will be routed to the Dashboard after logging in.
The Employee Portal Dashboard is designed to give users an overview of all Company Forms available for submission and an overview of all submitted Forms.
The Dashboard features 3 interactive modules:
Quick Links Toolbar
Company Forms
My Open Forms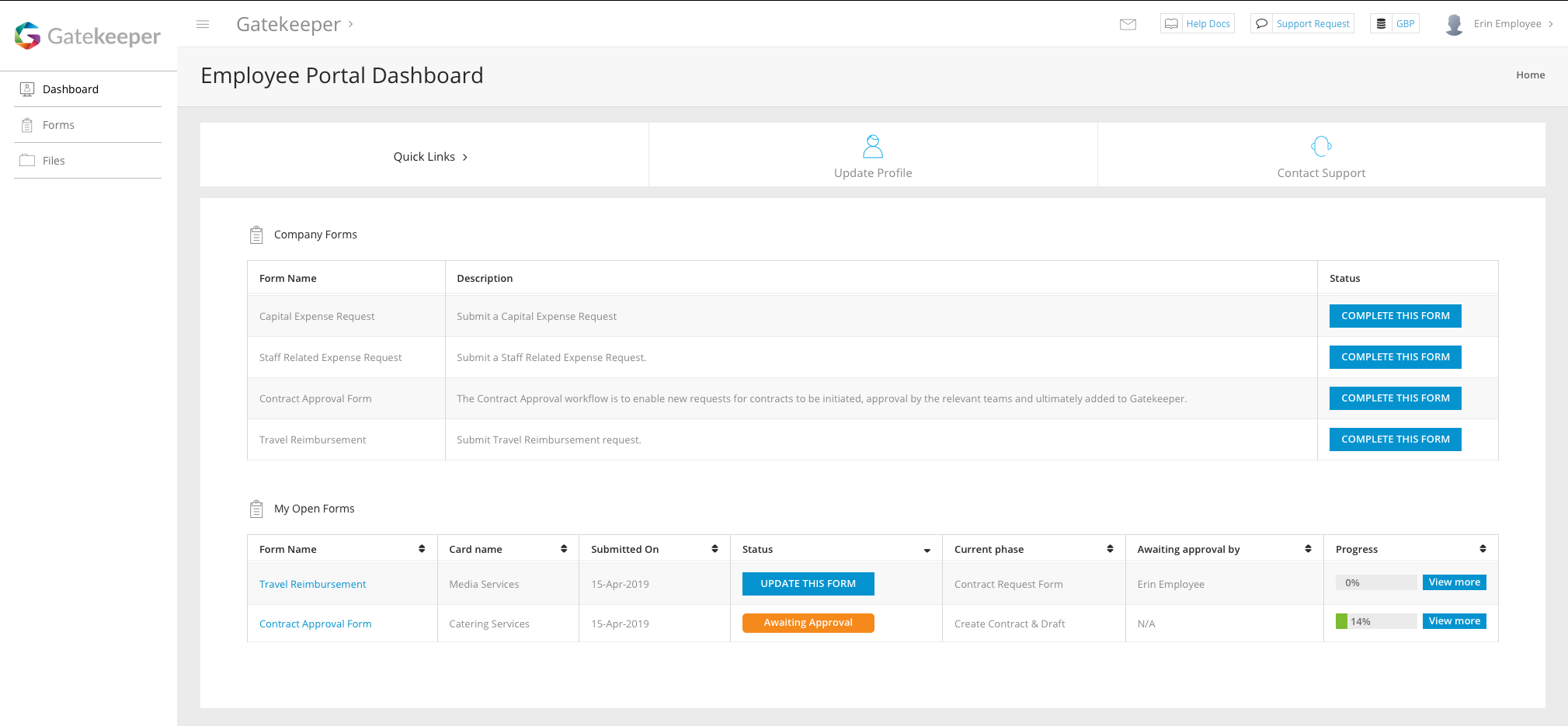 Quick Links Toolbar
The Quick Links Toolbar (pictured below) can be found at the very top of the Dashboard.
The Quick Links toolbar consists of two menu items:
Update Profile
Contact Support

Update Profile
The Update Profile link will route users to the Profile Manager (Pictured Below). Within the Profile Manager, users can edit and update their contact information. The profile data is available between Gatekeeper (Settings > Users) and the Employee Portal, any changes will sync between the two environments.
The Profile Manager consists of the following fields:
*First Name
*Last Name
Job Title
Telephone
Mobile
Email
*Mandatory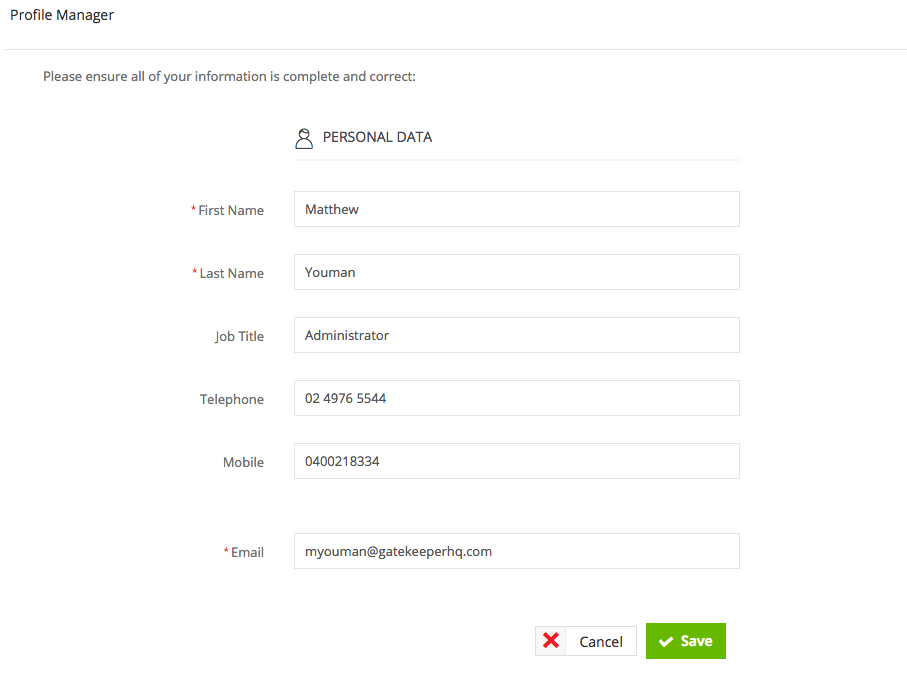 Contact Support
The Contact Support button enables users to submit a Support Ticket to the Gatekeeper Support Team for further assistance.
Company Forms
The Company Forms module displays a list of all forms that are available for submission via the Employee Portal. Click here to learn how to submit a form to the Employee Portal.

My Open Forms
The Open Forms module displays all active forms that have been submitted by the Employee Portal User and are awaiting approval.

Select 'View More' to see what phase of the workflow your request is in and how many phases there are left for the request to go through.