The latest enhancements to our eSign solution
To help you get even more value from Gatekeeper we have further enhanced our eSign solution, below is an overview of each of our new enhancements and what these mean for you and your team.
You can access all of these new developments directly from the Workflow as well as using simple eSign directly from the file: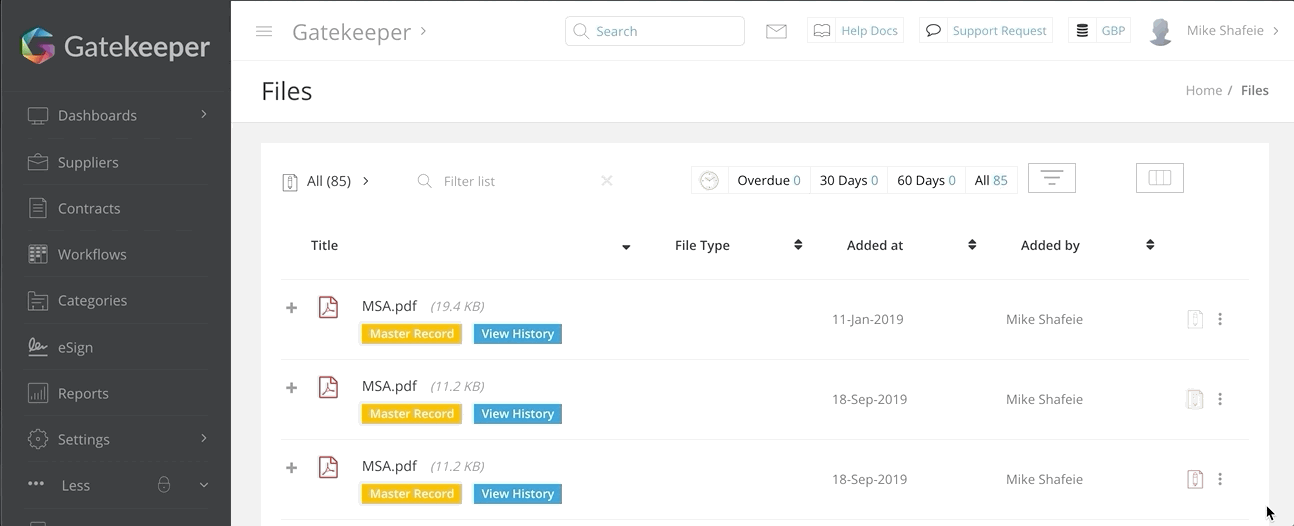 Advanced Controls
You can access new enhancements such as Signing Order and Custom Messages by turning on 'Advanced Controls' during the eSign initiation process.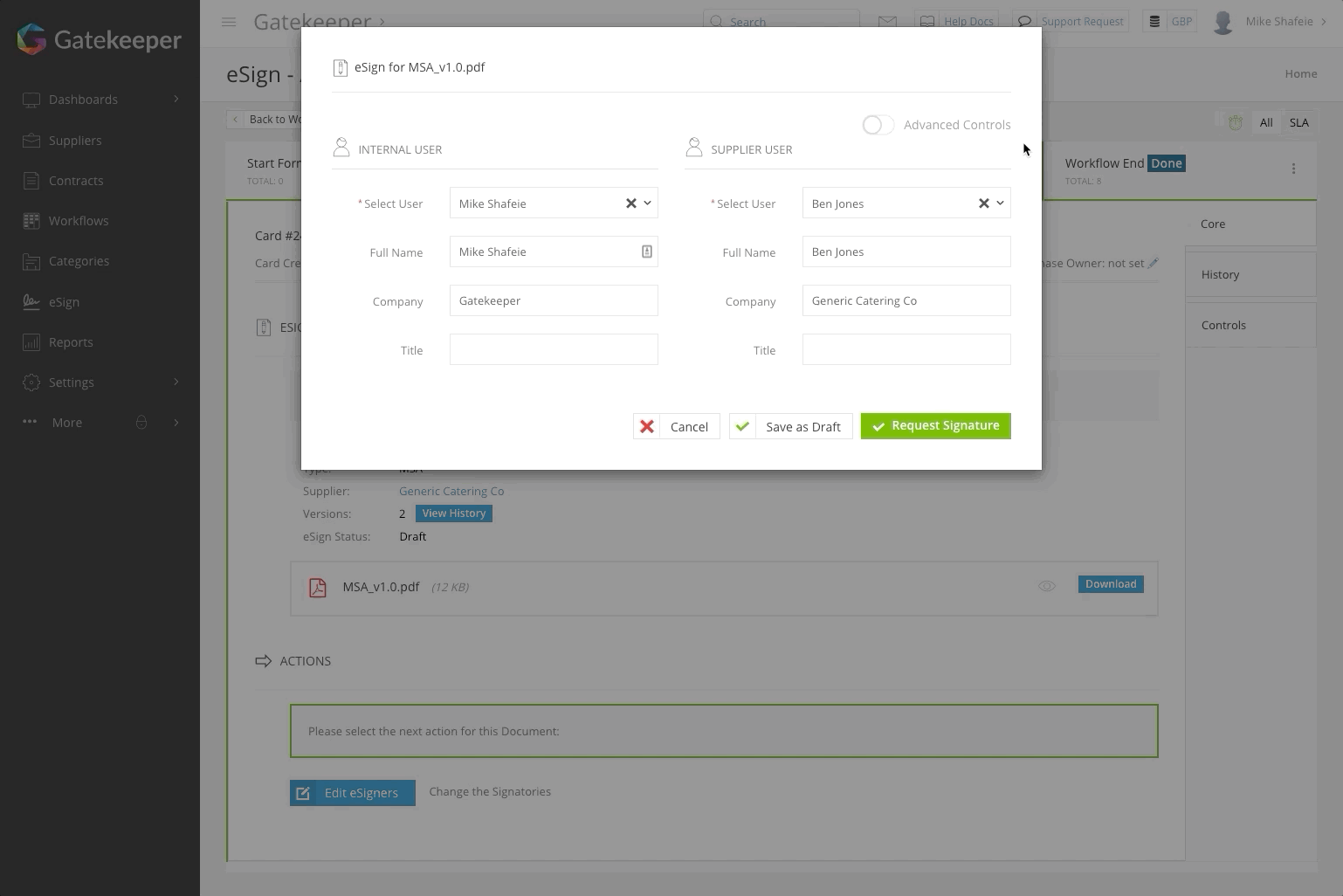 Setting a Signing Order
Whether you have one or more signers per party, you can now decide in which order they sign.
Be it determining the order of internal Signers or ensuring that an internal signature is obtained before sending out for an external signature.
Using our new Signing Order feature, simply drag and drop Signers to create the signing order for your document.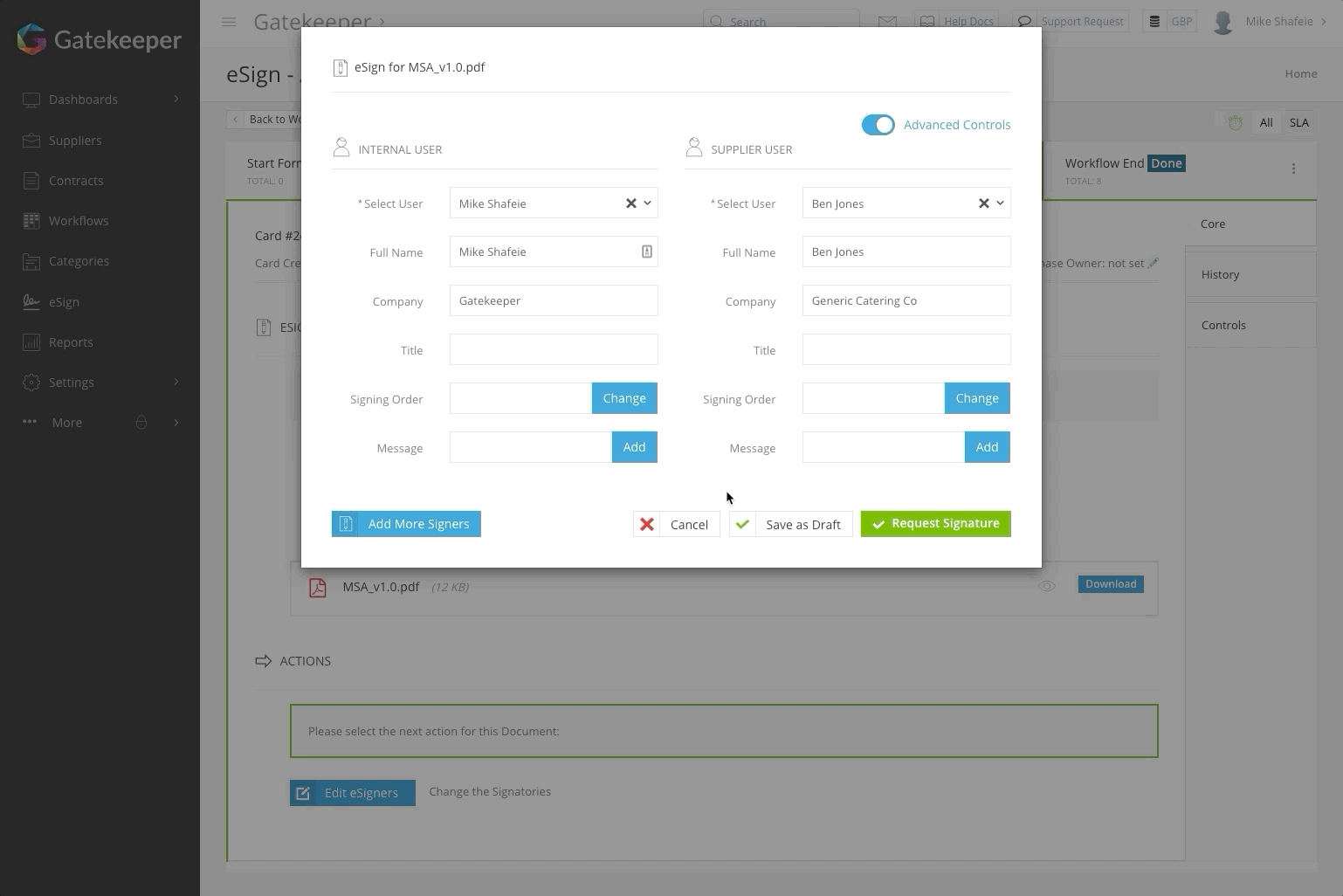 Adding Custom Messages
To help provide additional context to an eSign request, you can now add custom messages.
You can chose to send the same message to all Signers or have a private message for each individual Signer.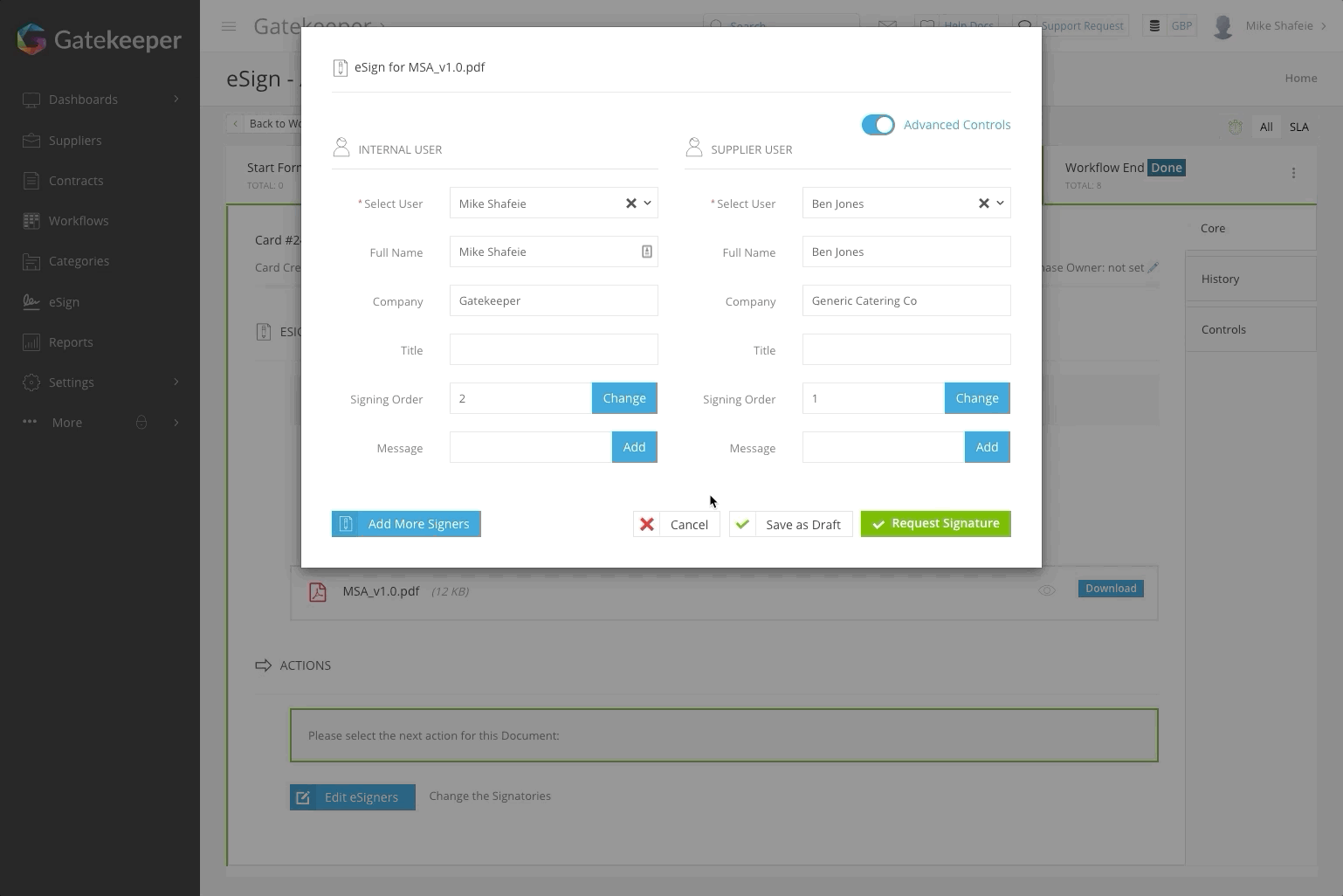 Editing Signers
Should the required Signer change after you have sent out an eSign request, you can now update Signers after the request has been sent.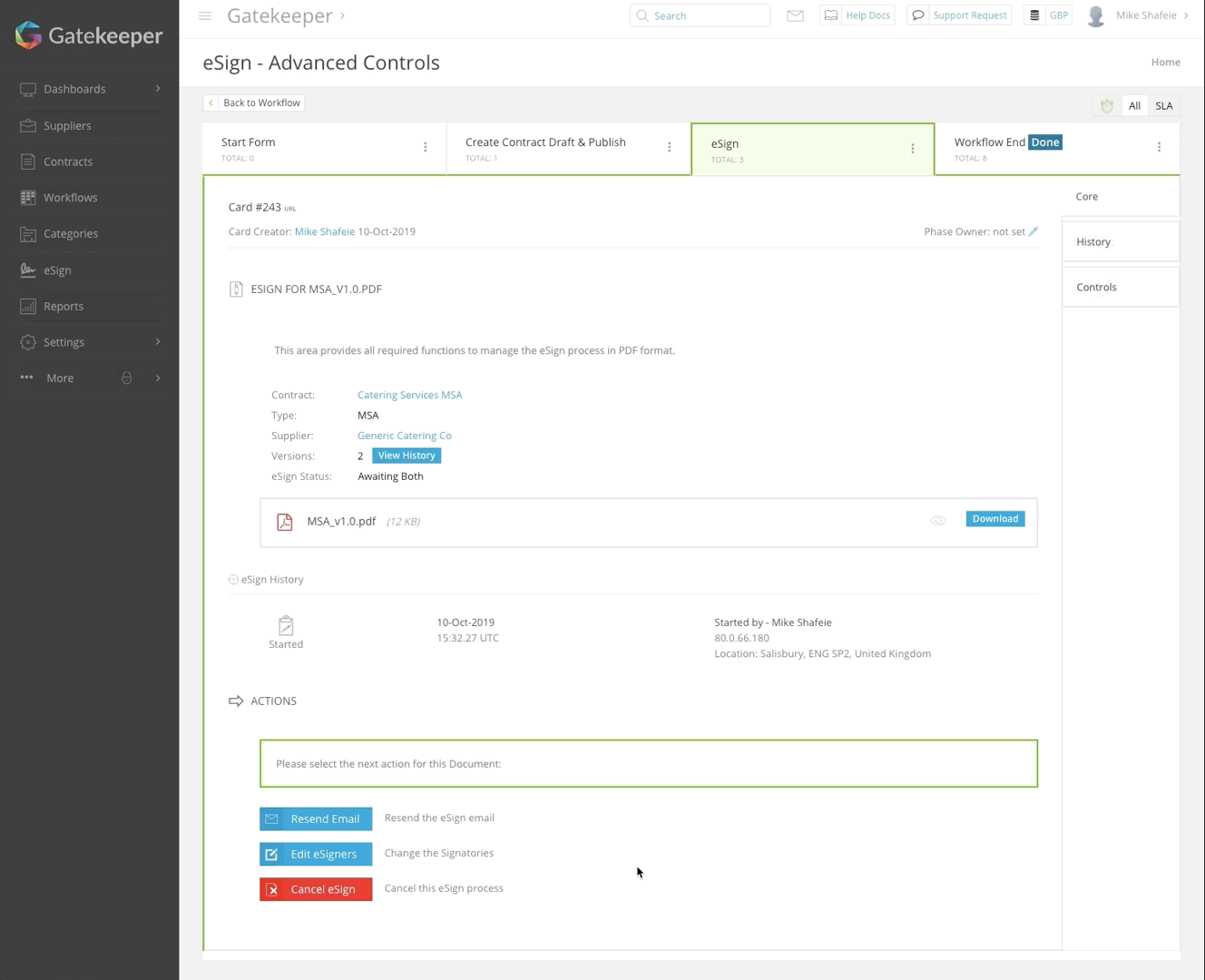 Resending eSign requests
Should a user not be able to locate their eSign request email, you can now resend eSign request emails after the request has been sent.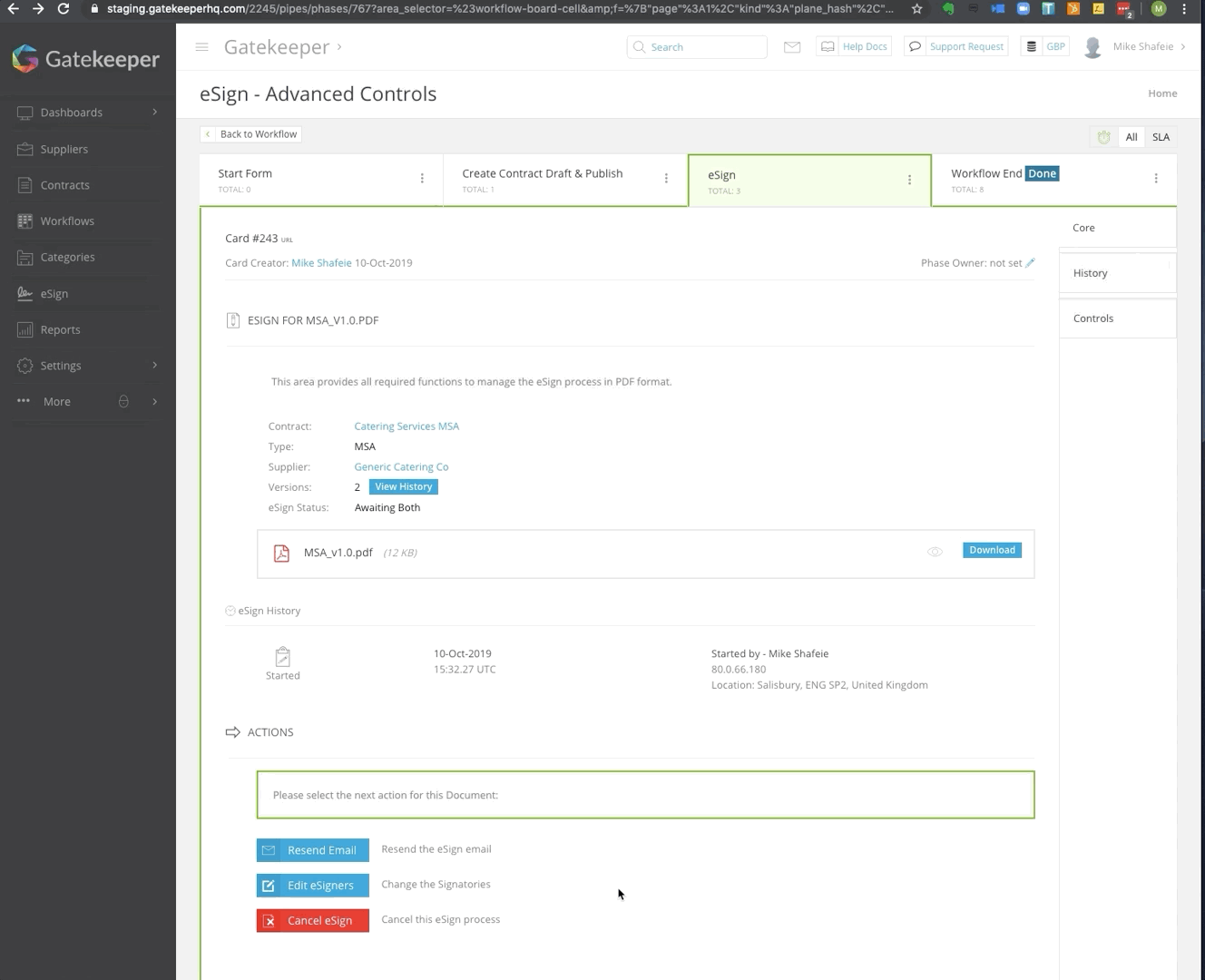 Cancelling an eSign request
Should an eSign request need to be cancelled as it is no longer required or due to error, you can cancel the request, notifying all Signers along with a reason.
If required, you can always restart the eSign process.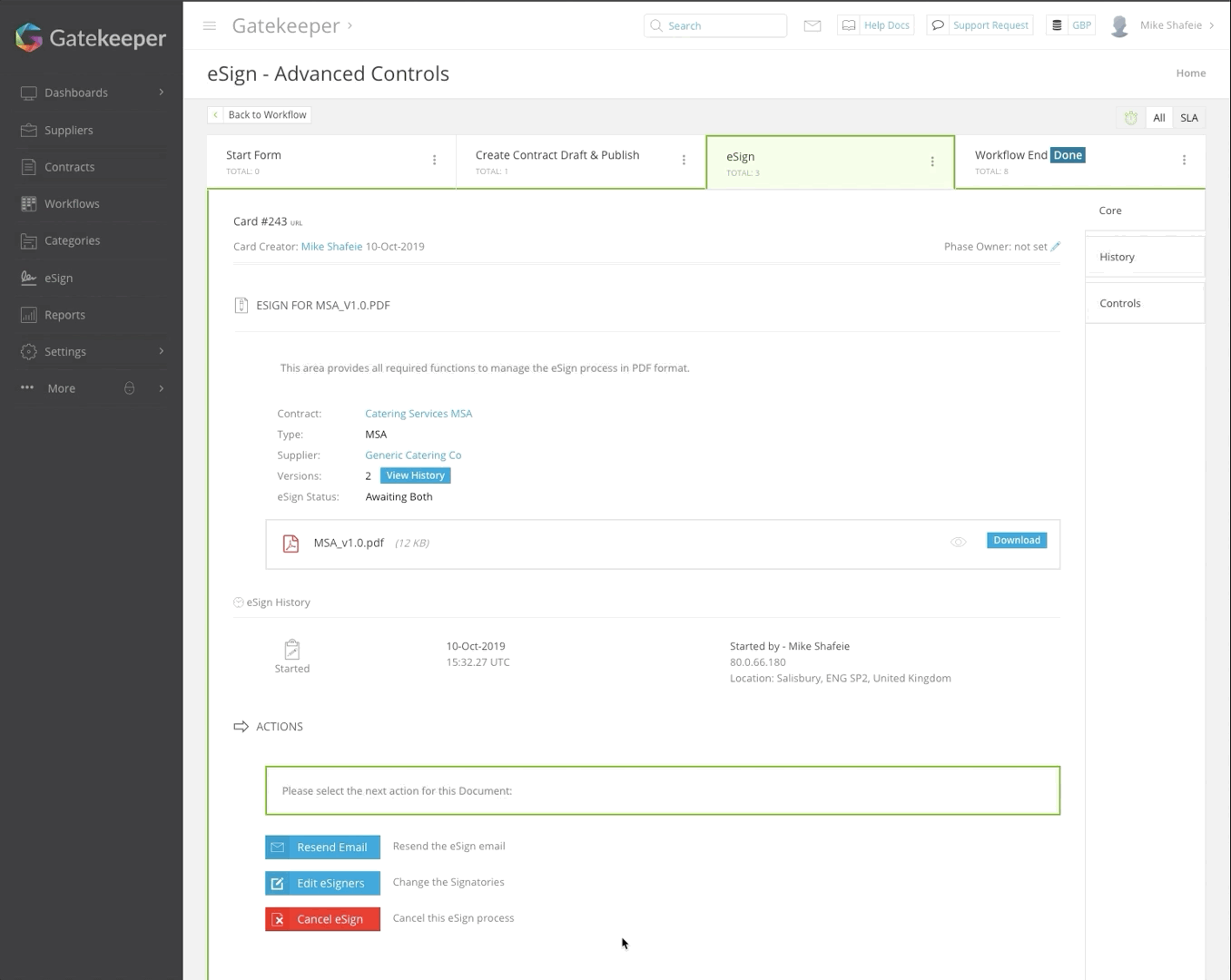 We welcome your feedback on all these updates so please reach out to your Customer Success Manager for further information.