This article is intended to assist with the Knowledge Base and Support System.
Knowledge Base
Here at Gatekeeper, we are obsessive about providing a stable, well-documented product to support your day to day Contract Management needs, though sometimes you may need a nudge in the right direction, or you can't quite remember how to do something. This is where our Knowledge base shines! It is a wealth of information and is consistently updated as new features become available. The Knowledge Base contains all sorts of useful how-to's, commonly asked questions, and general information, so be sure to check it out to see if your problem can be solved.
The Knowledge Base can be accessed by clicking here, or selecting Help Docs from your Gatekeeper Instance (Located at the top of all pages within Gatekeeper)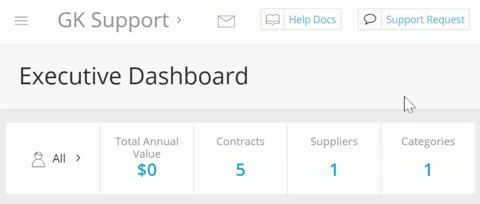 Raising a Support Request
So you've searched through the knowledge base, and haven't found what you're looking for, but never fear! Our support team is here to help. We run a global team, so whether you're working late, or you wanted to get a head start by starting early, or anything in between, our community of enthusiastic product experts are on standby, ready to address any issues you have.
Our support request form requests all of the relevant information required. Remember to add as much detail as possible! The more we know, the better we can help you.
You can lodge a support request by clicking here, or selecting Support Request from your Gatekeeper Instance (Located at the top of all pages within Gatekeeper)