This article is intended as an introduction to the Scorecard Module.
In this article
Additional Reading
Introduction
Gatekeeper's Scorecard module provides you with the tools you need to capture and monitor the performance of your Organisation's suppliers. It allows you to survey individuals and teams within your organisation about the performance of the suppliers they interact with. Scorecards gives you a clear understanding of those suppliers that are out performing and those that are not.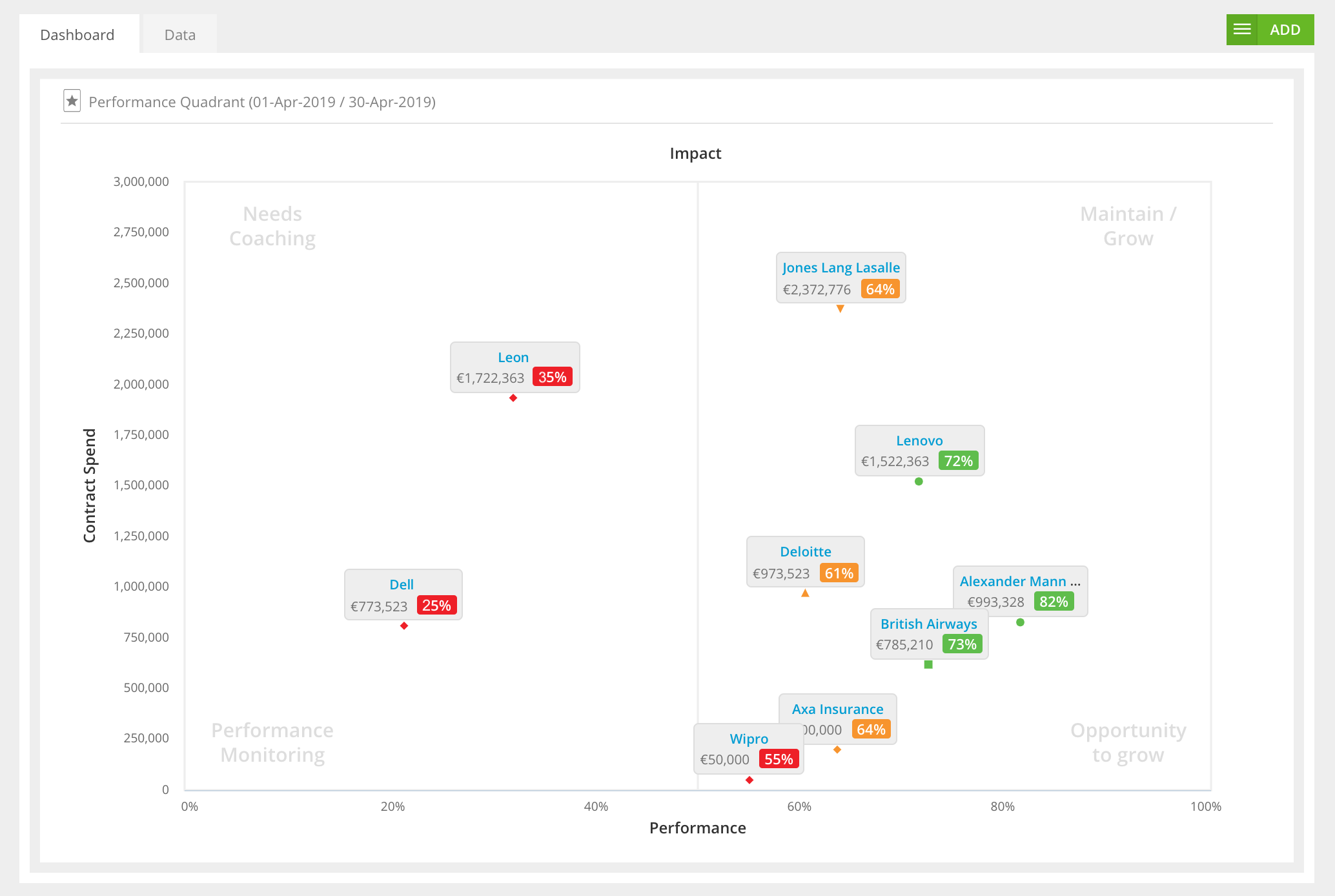 Scorecards and their surveys that collect the data are broken down into two Dimensions:
Primary Dimensions
Primary Dimensions represent the main categories within your Scorecard. These Dimensions help to define the different areas of your supplier's performance you wish to capture. For example you might want to separate a scorecard survey into three distinct categories, such as: Finance, Communication and Compliance.
Sub-Dimensions
Sub-Dimensions represent the individual score data or survey questions you wish to capture within each Primary Dimension. These can be in the form of survey questions or a simple heading.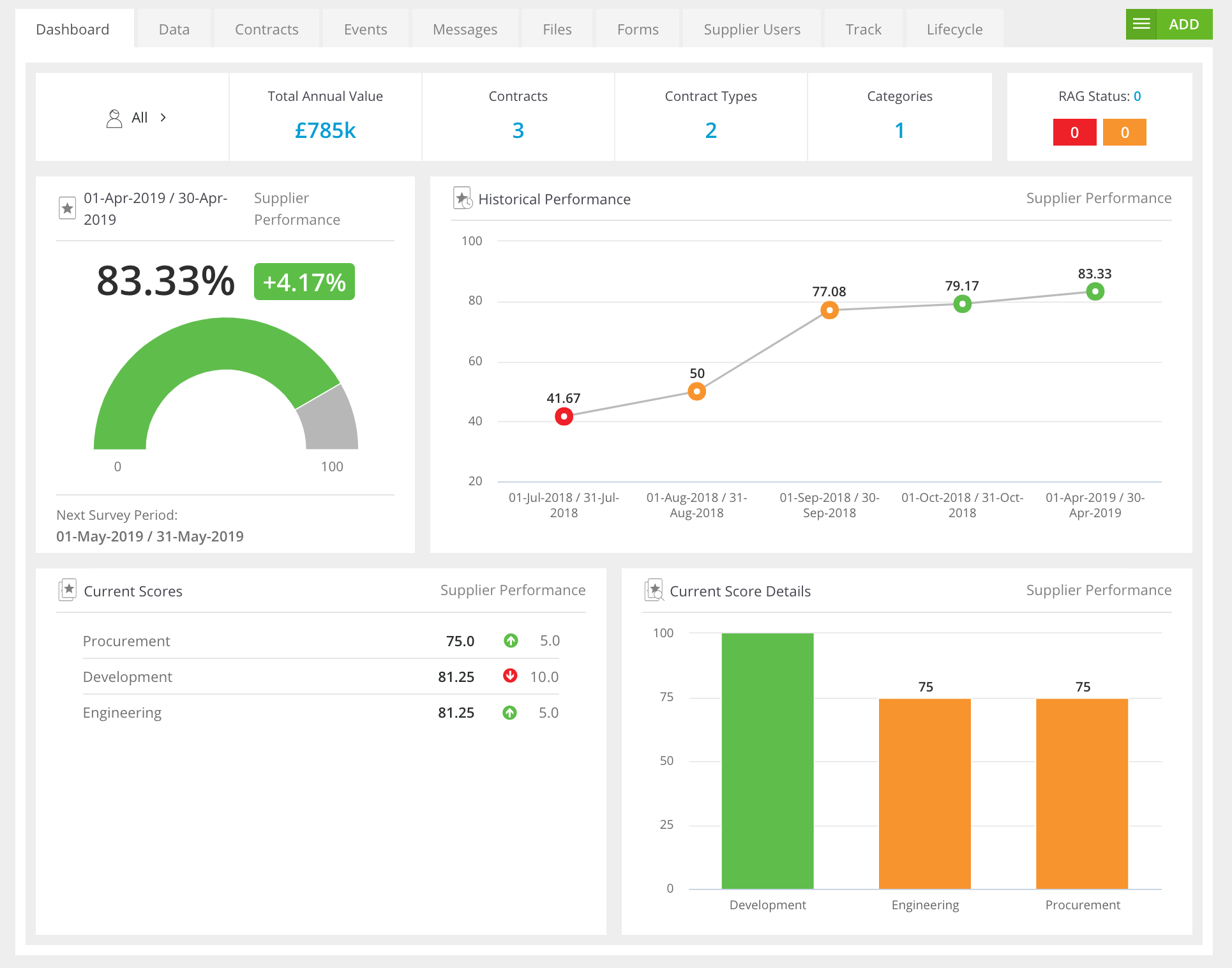 Enabling Scorecards
To enable scorecards, use the left-hand navigation and navigate to Modules > Scorecards. Enable scorecards as shown in the image below and refresh the page. Scorecards will now appear in the left-hand navigation.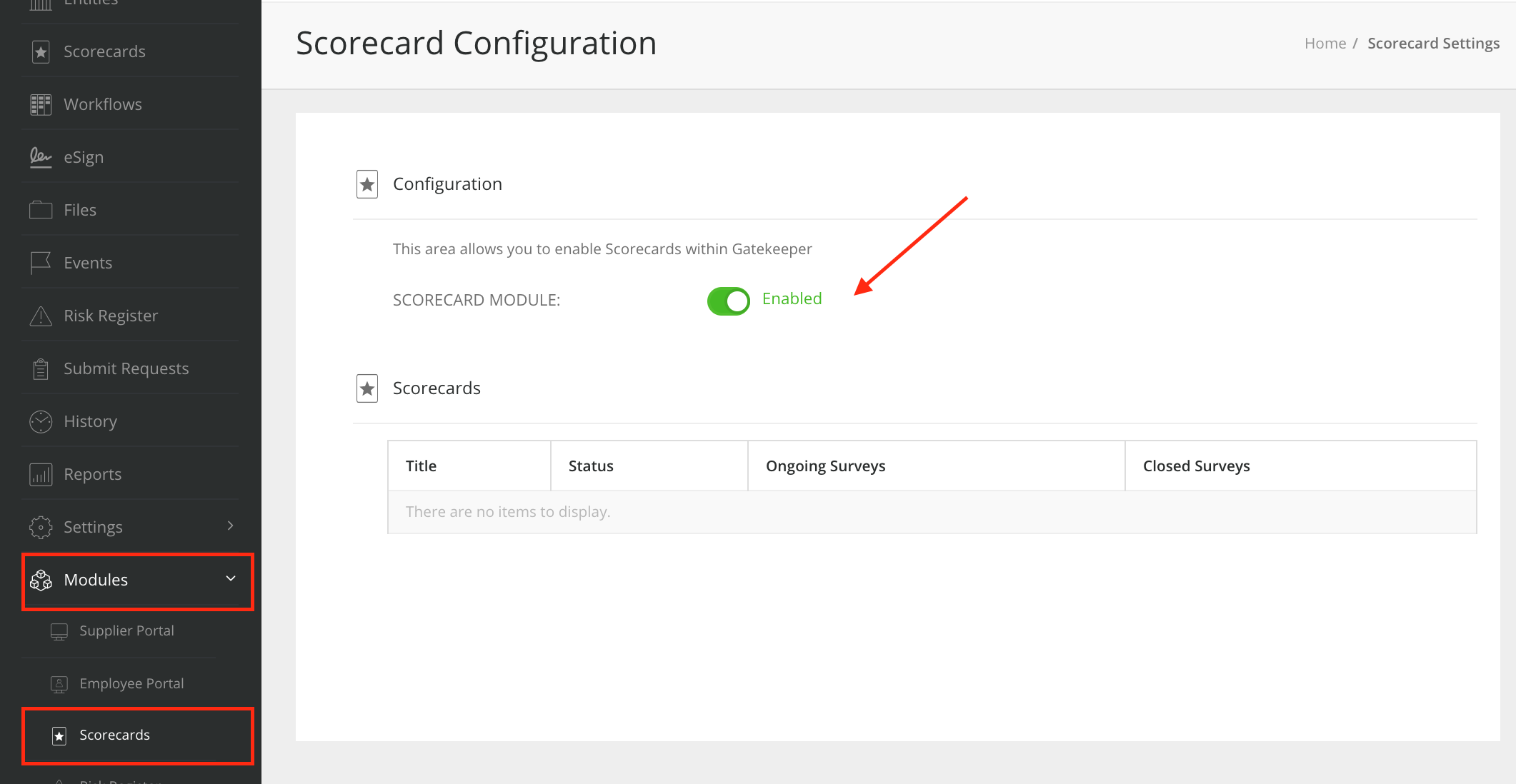 Learn how to create your first Scorecard in this article - Creating a Scorecard