This article describes the steps for configuring eSign Senders and eSign Authorised Signatories.
Discover:
Note: Settings and Configuration options are accessible to users with Administrator access to Gatekeeper.
In this Article:
Accessing eSign Configuration
To start configuring eSign, select Settings > Configuration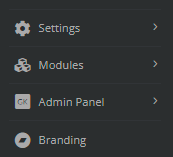 Then select eSign in the bottom right.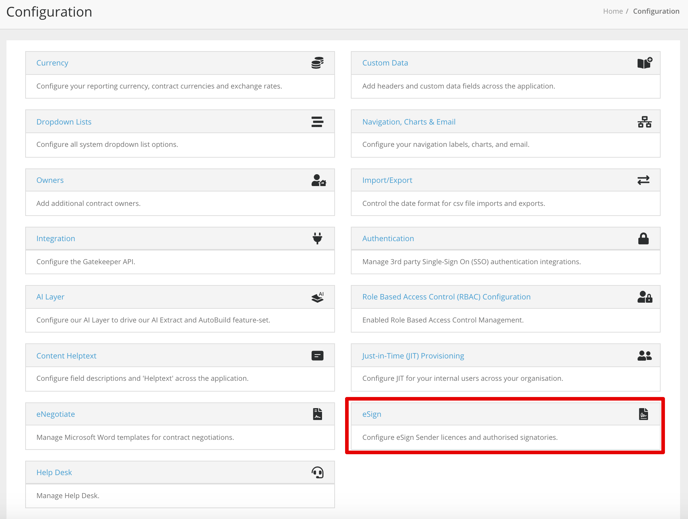 eSign User Types
You can add two types of eSign users:
eSign Senders: These users can initiate the eSign process. Selecting the Contract PDF to be signed and choosing the Internal and External Signatories.
eSign Authorised Signatories: These users are authorised to sign Contracts.
To add an eSign Sender, select Add > eSign Sender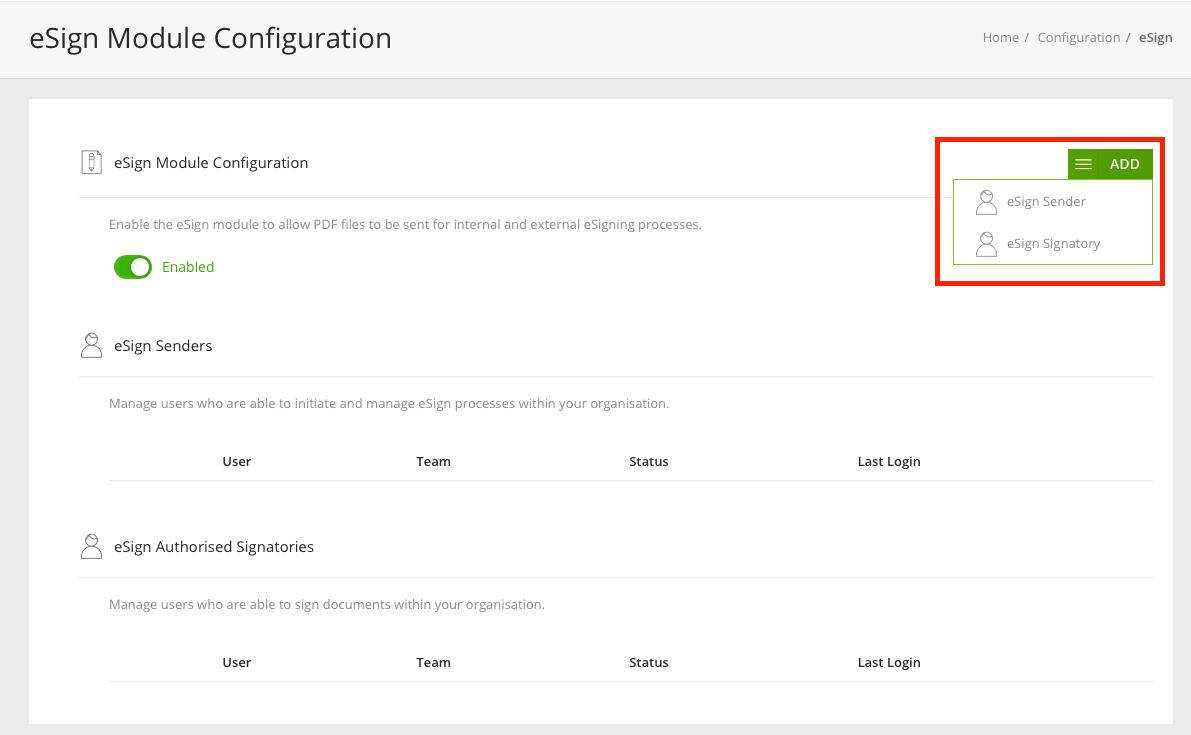 Select the user from the dropdown list and click "Save"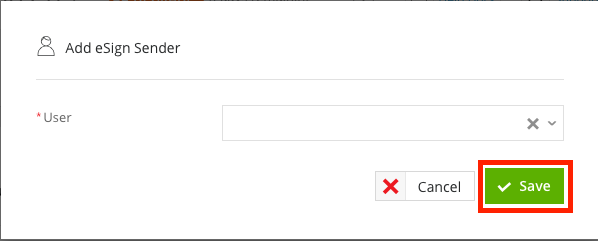 To add an eSign Authorised Signatory, select Add > eSign Signatory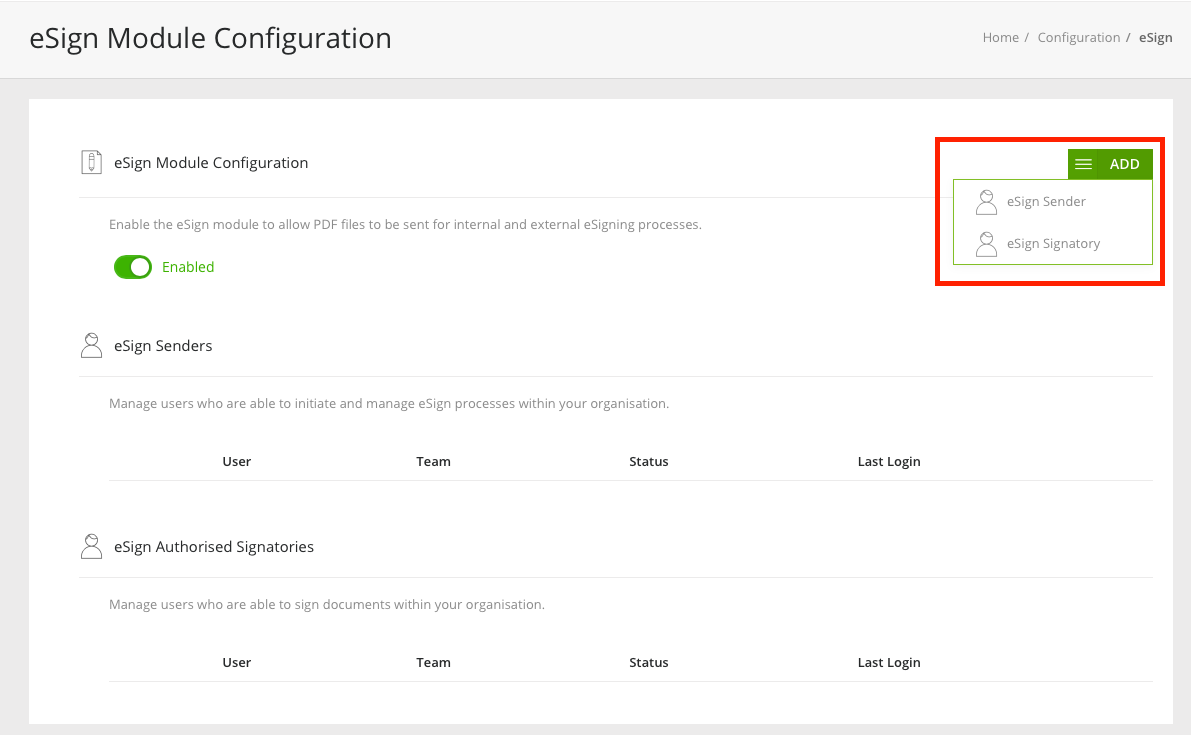 Select the internal user from the dropdown list and click "Save"
Tip: These permissions can also be granted when setting up a new Gatekeeper User within the Add New User screen. See How To - Add a User for more details.
Now that you've configured eSign Senders and Authorised Signatories learn more about initiating eSign from a Workflow or starting the process directly from a supplier/contract record.