Gatekeeper has powerful configuration features, allowing you to store exactly the data you need for your business. Custom data can be stored at many levels within Gatekeeper, including Contracts, Suppliers and Users.
At a Contract level there are both Configurable Columns and Persistent Filters to provide yet more functionality to tailor your view of Gatekeeper data.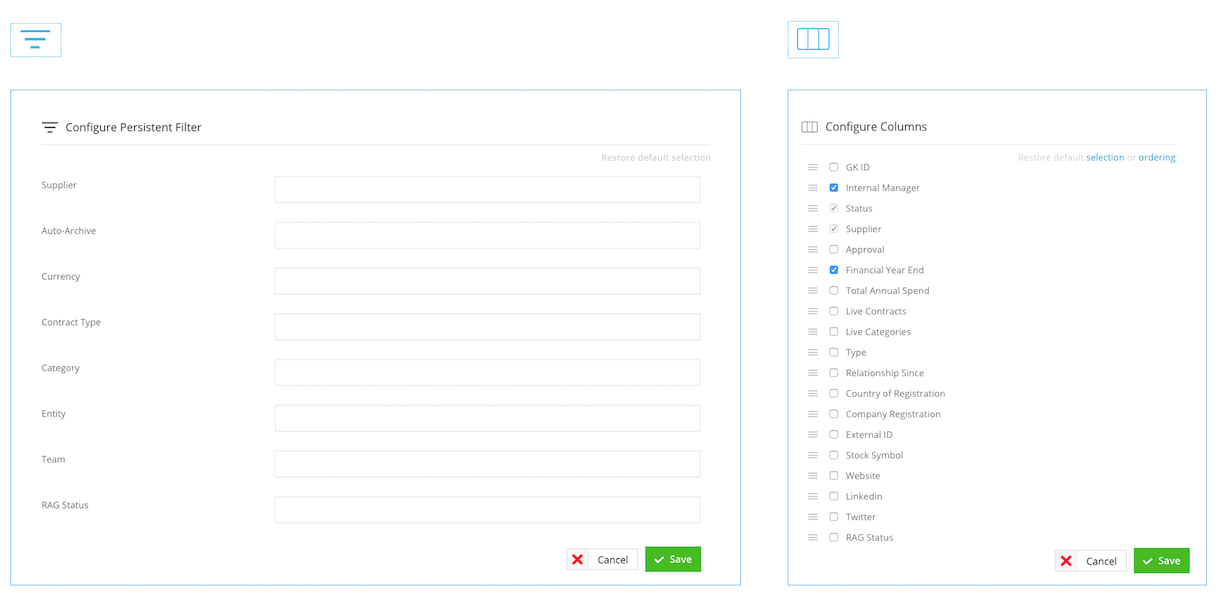 Our Configurable Lists feature allows you to:
Tailor list views around your data exact requirements
Display as few or as many data fields as you like
Change the order via intuitive drag and drop functionality
View any contract and supplier data at list level
Set 'sticky' persistent views on a per user basis
Search & filter on all core and custom data fields
Export the specialised views you create
Let's look at Configurable Columns first.
On the Contract List page you can control the Configurable Columns by clicking on this icon:

You will be presented with the following overlay: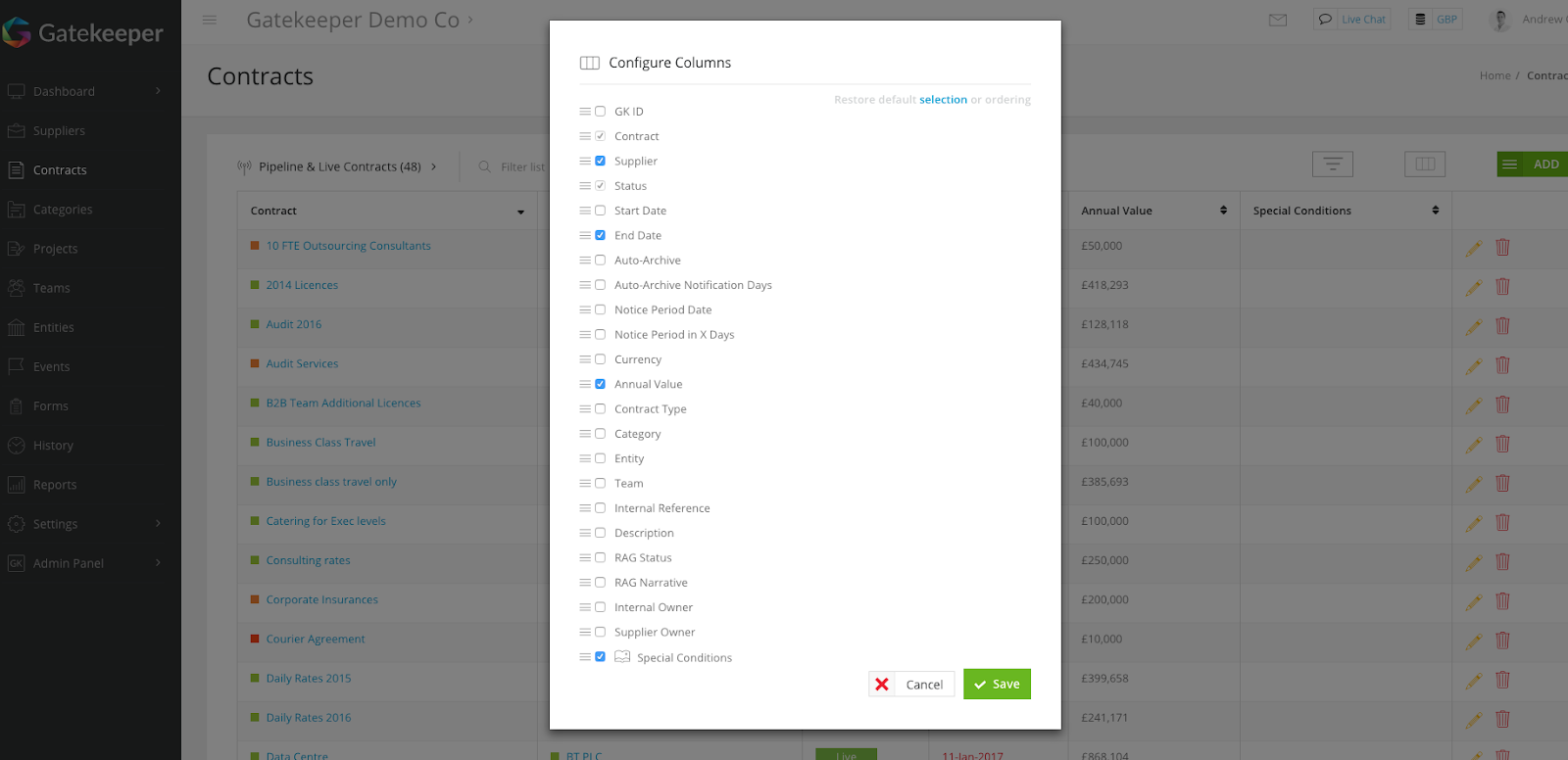 This includes all columns of data stored against Contracts including both default data and any Custom Data you may have added. Custom Data fields are marked with this icon:

Simply by selecting the required field and saving will then show the column of data within the Contract view. In this example we have selected Team: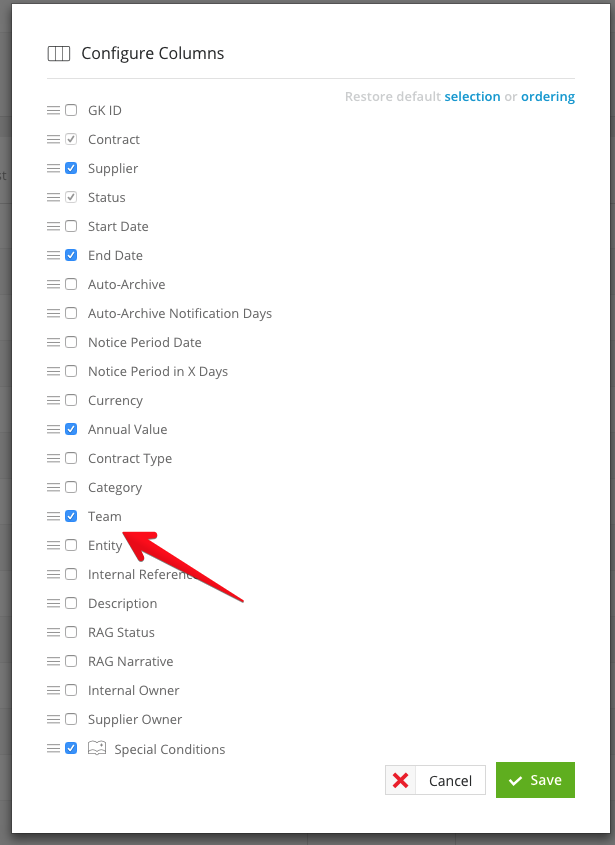 And then, when he hit Save we can see this data in the Contract List view:

We can also drag and drop the column so we can set the ordering of the Contract List view:
Filtering results
Persistent Filters.
These filters are controlled by selecting the following icon:

Doing so, will present you with the following overlay: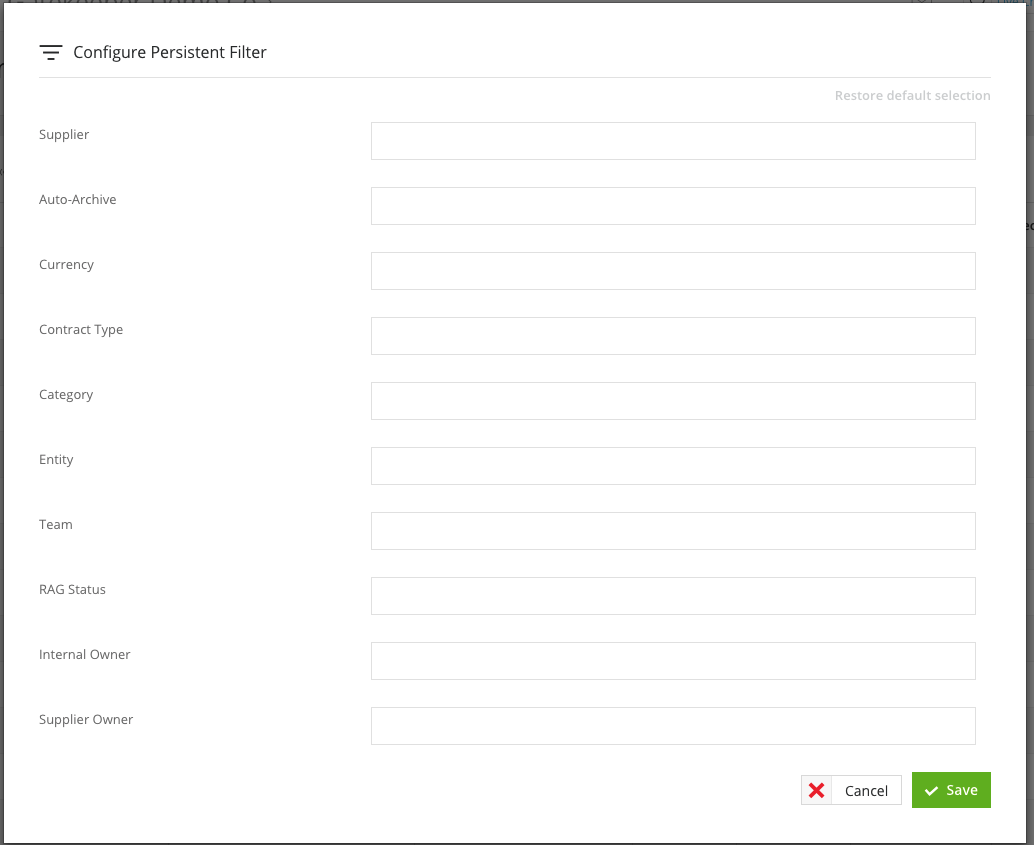 Any by selecting one, or more fields you can choose the data you wish to filter on. Either by selecting from the drop down presented, or by typing into the field that will search through all possible selections: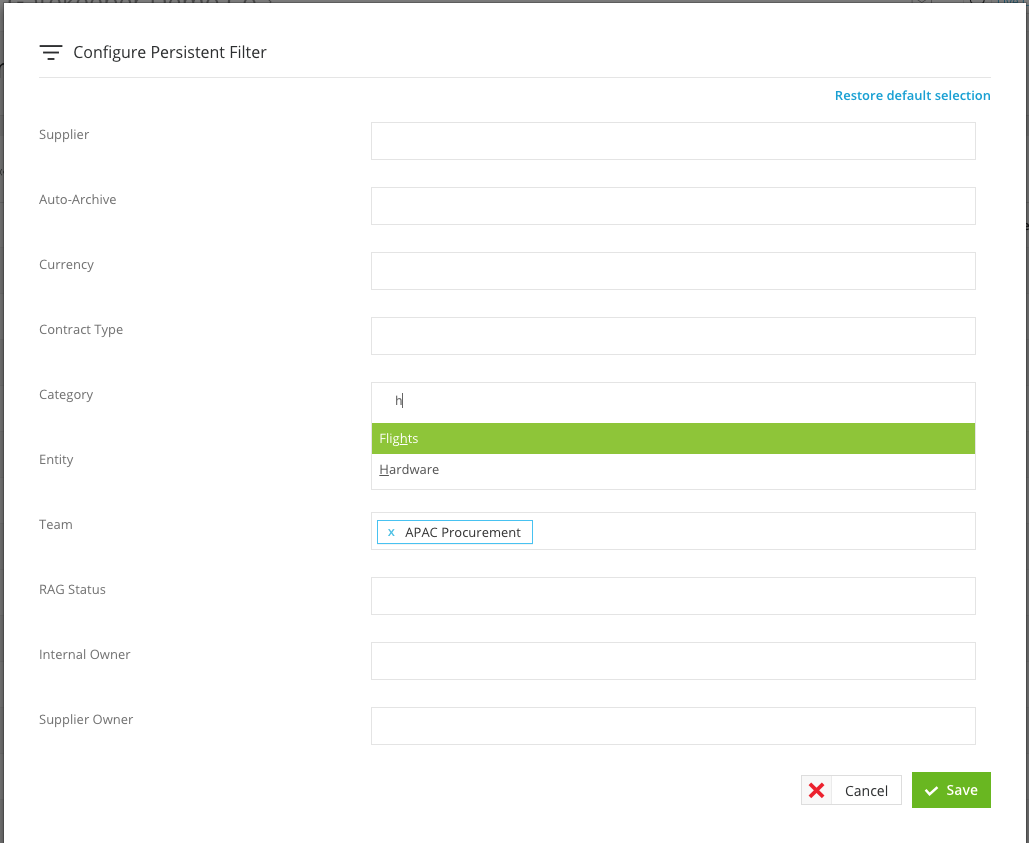 Once you have made your selection you will be presented with the filtered data and these icons indicate you are observing a filtered view:

You can also filter by columns now within your current view, this is then indicated by the following icon turning from grey to blue:

Remember all of these views are sticky, so once set will be retained as the user logs out and back into Gatekeeper.
Quick Search Filters
As opposed to Persistent Filters, you have the option to type text directly into the Contracts view
This is entered into the text box below

Typing text here and hitting enter will bring up a filtered list of all Contract & Supplier records which match the inputted text