Owners play an important part in Gatekeeper as they will allow you to see at a glance who the Subject Matter Experts are for a particular Contract, any other main points of contact, and equally the counterparty's main points of contact.

Restore Visibility

Estimated Read Time: 3 Minutes
In this article:
Accessing the Owner Configuration Panel
Note: Creating and Editing Owners can only be performed by users with sufficient access rights. They require the 'Administrator' Role, the 'All' Permission, and the 'Configuration' Additional Permission to complete these steps. You can find more information regarding these definitions in our article User Management Definitions.
Please, reach out to your system administrator or CSM for further information.
Firstly, we select Settings > Configuration: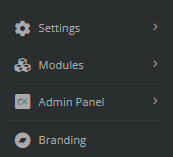 We then select Owners: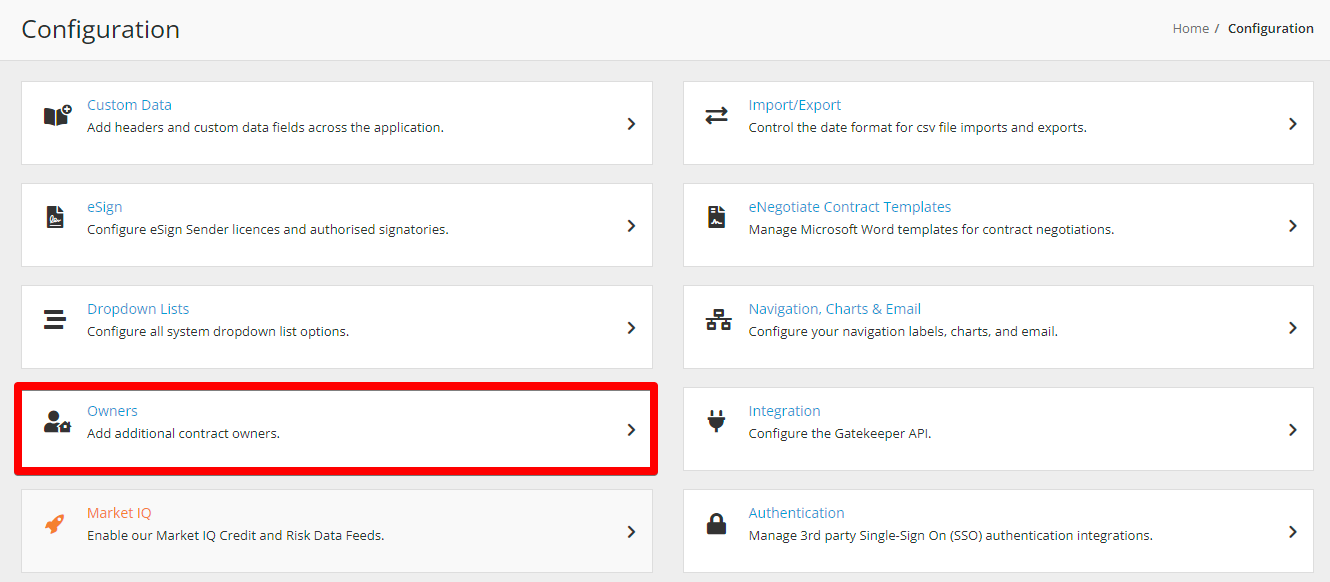 Creating Additional Owner Types
You may need to add different Owner types to your Contracts, such as IT Owner, Legal Owner, or Account Manager. You can do this within the Owners section of the Gatekeeper interface.
Additional Owner Types can only be created against Contract Records
Start by choosing the green Add button then Add Owner.

On the next screen, add a Title and click Save.

Editing Owner Types
To edit the name of an Owner, click the ellipsis (3 dots) next to the name you'd like to change.

On the following screen, change the Owner title, and click Save.
Deleting Owner Types
To delete an Owner type, click delete next to the owner type you'd like to delete.

If you are deleting an Owner type that has been filled for any contract, you'll be presented with a dialogue box informing you that any related Users will be disconnected from associated Contracts and that the action cannot be undone.
Click OK to confirm the delete process to finish deleting the Owner type.