You can see all your outstanding eSign actions in one place, making it quicker and easier to view and manage all eSignatures within Gatekeeper.
To get the eSign to appear on the left side navigation menu, you first must enable the eSign module via Settings > Configuration >eSign and add Sender or Signatory. For more info on how to enable eSign, please see our article Configuring eSign.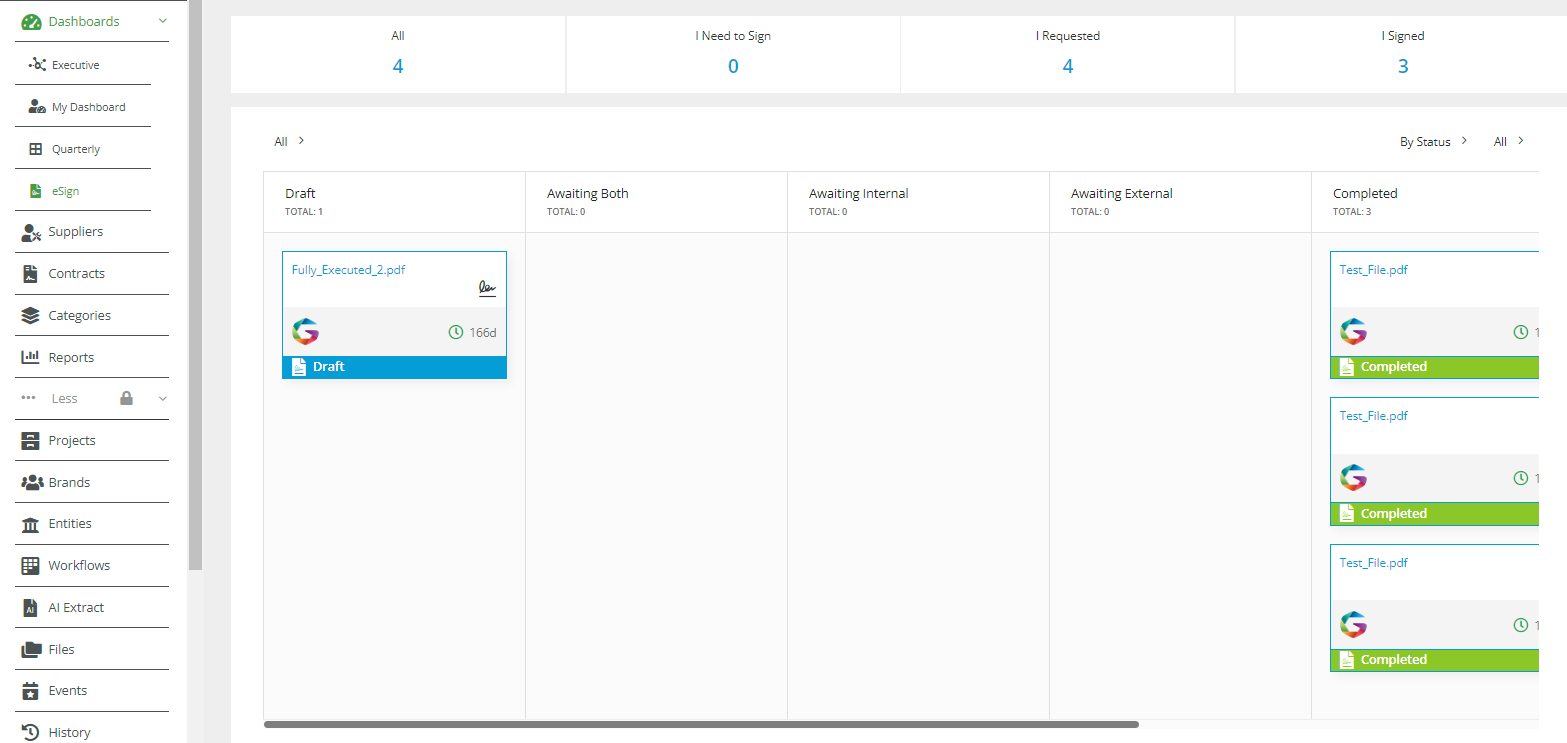 The eSign dashboard allows you to Filter by Access:
You Sign - the cards you need to sign (waiting for your signature)
You Requested - the card you have requested
All - all the cards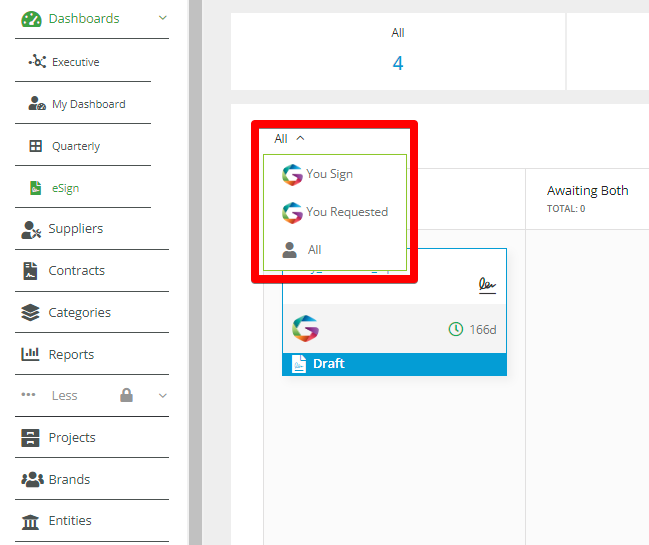 You can also choose to view cards:
By Status, for example, Draft/Awaiting Both/Awaiting Internal/Awaiting External/Completed/Declined, OR
By Workflow from which they originate


At the top of the screen, there is a counters widget for each of the above filters. Users can click on these counters to filter cards within the Dashboard:
All - all open eSign cards
I Need to Sign - cards you are required to complete,
I Requested - eSign requests you have made,
I Signed - those that you have already completed.