The latest enhancements to Gatekeeper
1. Parallel Workflow Approvals
We are excited to announce the latest improvement to our Workflow Engine. It is now possible to set multiple approval groups on any internal workflow phase.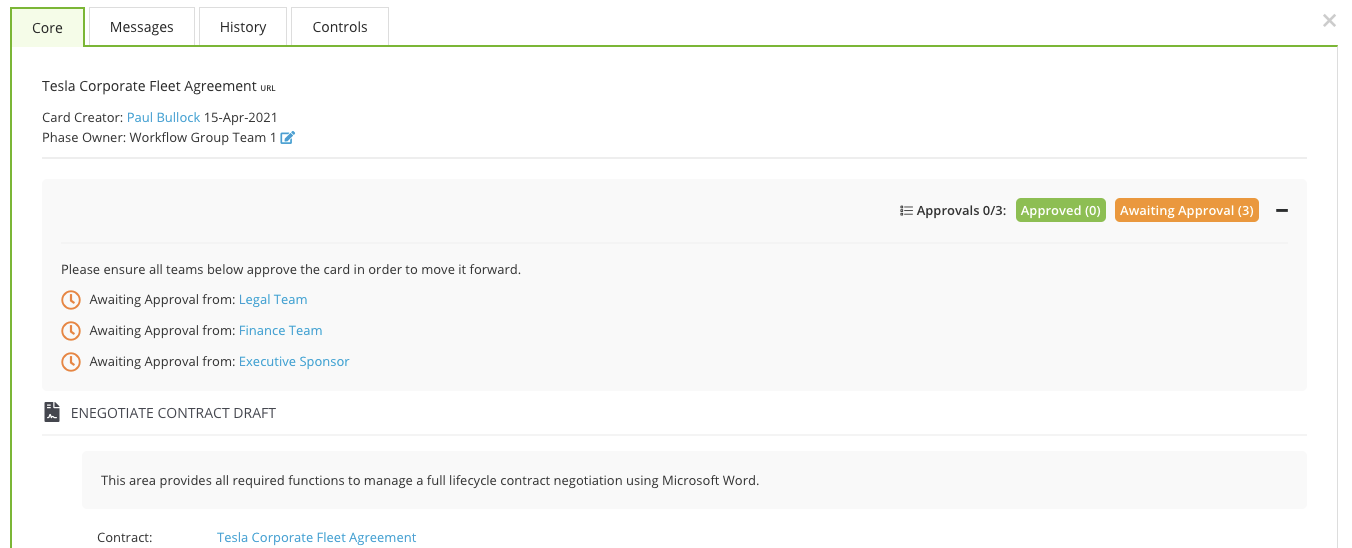 Each approval can be carried out independently of the others. Each retaining their own approval reasons, history entries and timestamps, ensuring the same level of auditability as single approvals.

Transitions to new phases will only occur when all approvals have been met or when a single approval group rejects the form.
What does this mean for you?
You can now begin the approval process for multiple teams simultaneously in order to improve collaboration across approval groups, tighten the feedback loop for your external parties on their form submissions and reduce overall time to completion.
If you would like to take advantage of this new feature and explore the benefits that it can bring to your company, please reach out to your Customer Success Manager for further information.
2. Highlighting New Object Creation from within Workflows
We have introduced an "Adding New" label in order to highlight that an object, for example a vendor, is going to be created. This will appear both while you are filling out the vendor name field as well as once the field has been completed.


What does this mean for you?
This label will show whenever an item is entered in the workflow form that does not exist already within the repository, whether that is a new Vendor, Team or Entity. This is designed to provide certainty when filling out workflow forms and prevent duplicates from being made.
3. Cancelling a Draft eSign
We have moved the location of the cancel eSign button to be more prominent when an eSign document has previously been saved in a draft status.

What does this mean for you?
This makes it easier to start the eSign process over again and correct any mistakes that were made previously.
4. Locking the Workflow Form
The workflow form opens in a modal window that used to close if clicked off. We received feedback that it was too easy to accidentally click away from the window and lose any progress. So we have made it that the window now only closes when clicking the close button in the top right corner or using the Cancel/Save/Submit buttons at the bottom of the window.
What does this mean for you?
This will prevent any progress from being lost when filling out workflow forms, making workflow forms easier to complete and submit.
Additional Enhancements
We have increased the contrast between colours throughout the app to help readability.
We have removed any links to Gatekeeper for emails to external parties.
The "Do Not Share" message on emails will now only show when there is a link that goes to a contract or file within Gatekeeper only.
The workflow listing page is now ordered alphabetically, making it easier to navigate to the workflow you want.
For more information on these latest features, please contact your Customer Success Manager.