This month we've added more enhancements to our platform to help you approve Workflow cards faster, and more!
1. Approve via email
It is now possible for the approver to action an approval or rejection on a Workflow card directly from the email sent on the Approval Phase.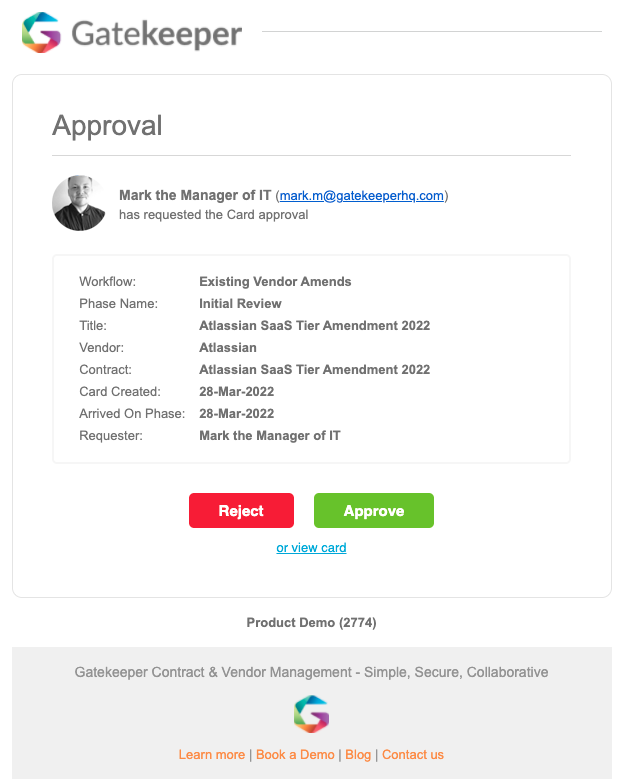 What does this mean for you?
The approver can instantaneously approve or reject Workflow cards with a single click via email. This removes the need for the approver to log into Gatekeeper when you receive an email notification requesting a decision on a Workflow card.
2. User Roles and Permissions
We have amended the way that User Roles and Permissions are displayed within the User Management section. This will better reflect how roles and permissions combine to provision users with both the visibility and actions that they require.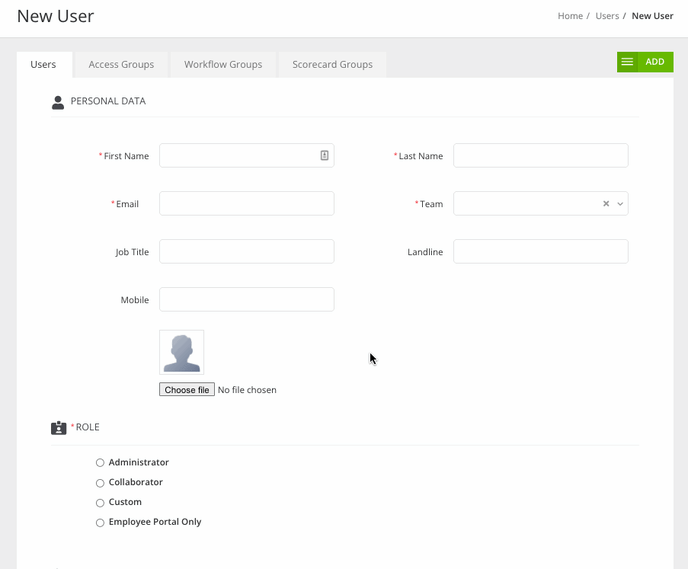 What does this mean for you?
By merging the Roles and Permissions sections, we're making it easier for you to understand the full capabilities of each role/permission combination. Still not sure what to choose for a new user? Simply click on the dynamic 'Learn more' links provided.
3. Invite all Vendor Users at once
It is now possible to invite all Vendors Users of a particular Vendor to the Vendor Portal at the same time. This new feature combines the Form Access Ownership setting of "All Vendor Users" with the Action "Invite / notify Card Owner to the Vendor Portal"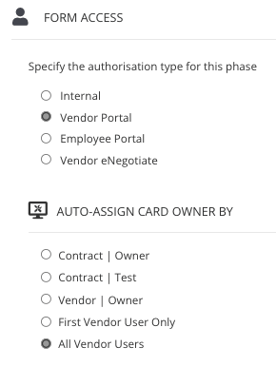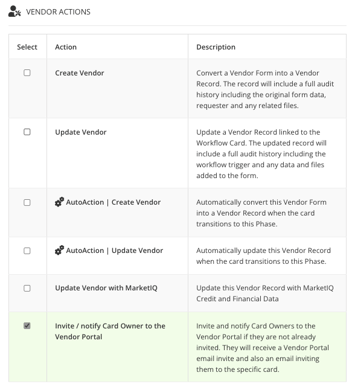 If the Vendor Users are already invited into the Vendor Portal, or have previously self-registered, this action will direct them to the specific workflow card within their Portal Area.
What does this mean for you?
This comes in handy when you're unsure of which Vendor Users to invite to your Vendor Portal. You can now assign all Vendor Users as the owner of a specific Workflow card and generate a single invitation to everyone simultaneously.