Our latest product update includes setting the Vendor 'Internal Owner' on Workflow Forms, a customisable progress bar in the Employee & Vendor Portal, and more!
1. Set Vendor 'Internal Owners' within Workflows



It's now possible to set the vendor 'Internal Owner' on a Workflow Form, for example, when creating a new vendor via a Vendor Onboarding Workflow. The same 'Internal Owner' will also automatically appear on the vendor record at the end of the Workflow.

This update will greatly improve visibility and consistency in your vendor management process.
For every vendor created or updated via our Workflow engine, you can rest assured that 'Internal Owners' will always be correctly applied to vendor records without manual intervention.
2. Employee & Vendor Portal: Customisable Progress Bar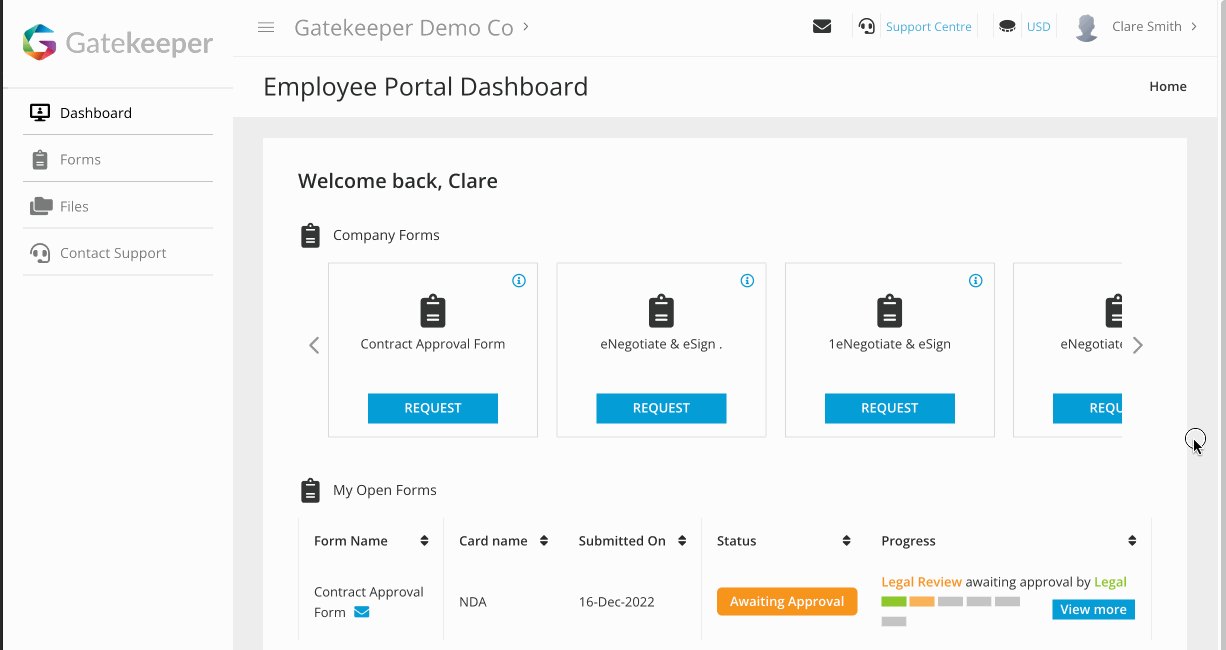 The Open Forms section on the Employee Portal / Vendor Portal dashboard displays all the active forms that a user has submitted.

The progress bar is a clear visual indicator of the overall request status. You can select 'View more' to see the exact Workflow phase your request has landed on, and how many phases are left before it reaches completion.

We've added the ability to show or hide selected Workflow phases to give you more control over the data displayed on the Employee Portal / Vendor Portal dashboard.

You can easily create a personalised progress bar, showing only the phases that matter the most to you. For example, hide automated phases with AutoActions enabled to see the phases that require manual input only. A minimalist's magic trick!
3. Creating Dependencies in Custom Data Fields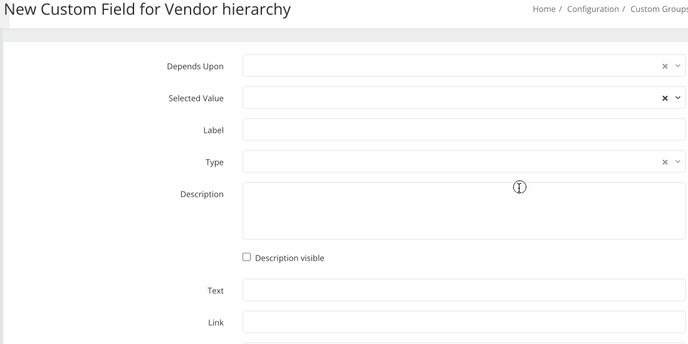 Do you have complex contractual agreements with large amounts of custom data?

Good news - when adding new custom data fields within a custom data group, you can now specify dependencies to control what data to display.

In the example shown in the GIF above, you will only see the dependent question that needs to be answered, if a 'Tier 2' vendor is selected.

To create a dependency, simply find the desired Custom Data Field from the 'Depend Upon' dropdown list. Then choose a value from the 'Selected Value' list to be associated with that field.

Note that dependencies can only be added for 'Dropdown Lists' or 'Yes/No' type Custom Data Fields.
4. Set Custom Reminders for 'Events'

Our latest improvement to Events allows you to create custom reminders and notifications.
This means you can stay on top of tasks and never miss an important event.

You can set custom reminders to:
Let the Event Owner know that a new Event has been created
Configure when to send a notification to yourself (Event Creator) and/or the Owner before and after the due date
Specify the approver of the Event
Allow yourself (Event Creator) to complete the Event
We think you'll also love:
Submit Requests: by default, open requests are now listed in chronological order with the most recent ones at the top. You'll also see the same change on the Employee Portal / Vendor Portal dashboard.
You have the option to enter a counterparty's company registration number in a Touchless Form submission. This can be used as a 'handlebar' to auto-populate the corresponding field in your NDA.
We've uncluttered the Workflows shown on the Vendor Portal Settings page to make them look cleaner. A consolidated table will allow you to review Vendor Portal Workflows such as Vendor Invitation and Vendor Self-Registration.