We're excited to announce a bumper product release this month. Our Product Team has worked hard to bring you a host of new features and improvements to enhance your experience.
1. Market IQ Cyber Beta Release



We're delighted to announce the beta release of Market IQ Cyber, the latest addition to Gatekeeper's Market IQ suite.

Market IQ Financial already helps you in assessing third-party financial and credit risk. Market IQ Cyber, powered by SecurityScorecard, provides a comprehensive view of third-party cyber risks, empowering quicker and more informed decision making to minimise breaches and incidents.

Take advantage of this opportunity to experience the full capabilities of Market IQ Cyber before its official release to the public. Join our beta programme now and be among the first to benefit from this exciting new product!

Please contact us at sales@gatekeeperhq.com if you're interested in becoming a beta tester.
2. Assign Users as Workflow Parallel Approvers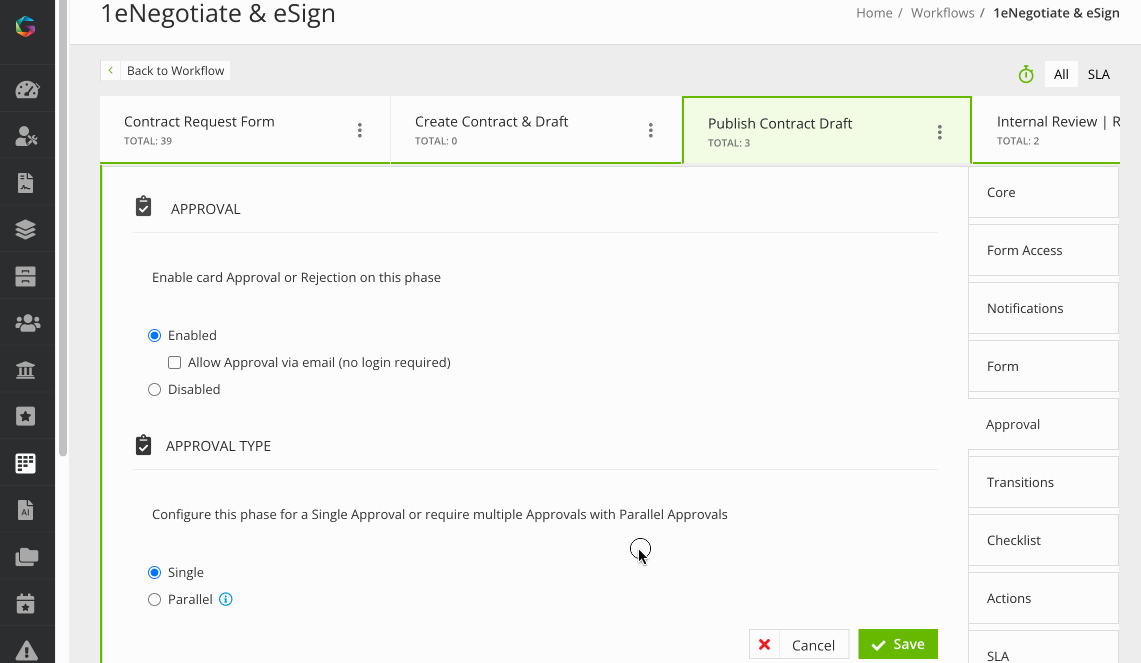 You now have the option to assign Users, as well as Workflow Groups, to be parallel approvers of a Workflow phase.

With this new feature, multiple Users and Workflow Groups can review and approve requests simultaneously, reducing the time it takes to move through the approval process.

This allows for a streamlined approval process and faster, more efficient decision making. You can manage Workflow approvals with greater ease and confidence, knowing that the Workflow card will transition when all necessary approvals have been obtained.
3. Linked Vendor Relationships



The vendor relationship feature allows you to link vendors and their subsidiaries to each other. This provides a comprehensive view of your organisation's extended vendor network, including their relationships and connections.

Three different types of vendor relationships are supported: linked, parent, and child.

By having this information readily available, you can make informed decisions, manage risks effectively and establish strong partnerships with your vendors.

This feature gives you improved visibility into your vendor management process and a clearer understanding of the relationships within your vendor database.
4. Improved Configure and Reorder Columns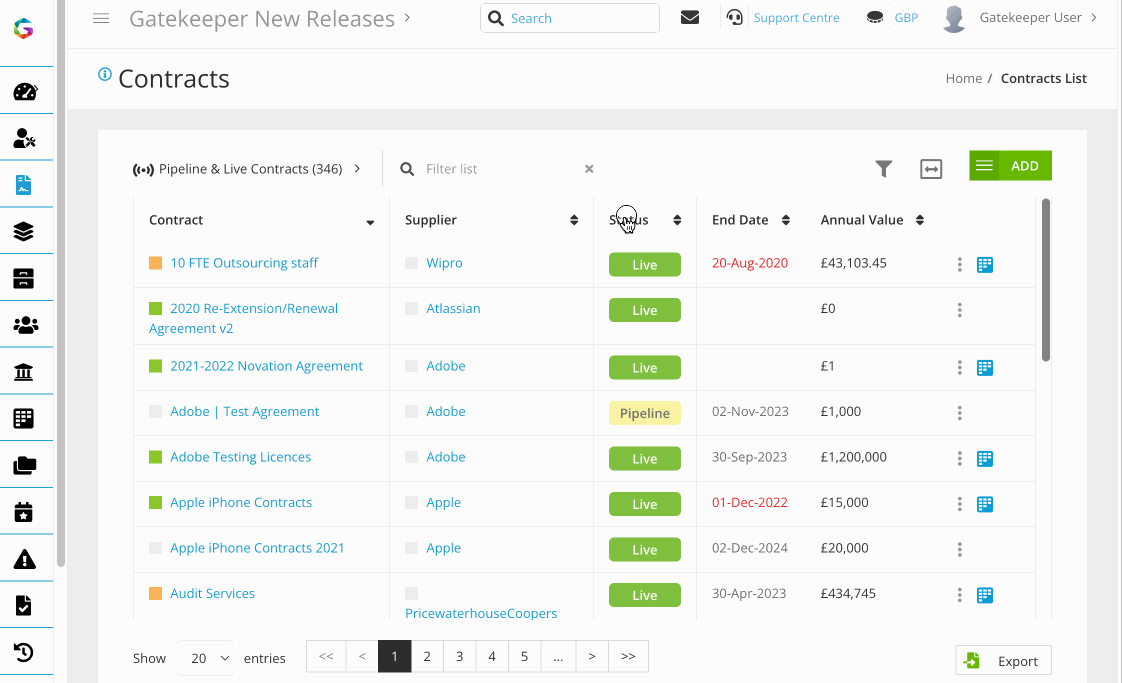 We've rolled out a significant improvement to the filtering function in the repository to make it more user-friendly and give you a better user experience.

The new update allows you to easily configure the columns you want to see in a table view, giving you a more personalised and efficient experience.

Here's what we've added:
Expandable available columns: simply click the + icon next to each data section to view the associated fields for easier navigation.
Column search: quickly find the columns you need using the search function - no more scrolling through long data fields.
Drag and drop selected columns: columns can be rearranged by simply dragging and dropping them to the desired location.
Move to the top: move a selected column to the top of the table in a single click.
Coming Soon: DocuSign Integration
Elevate your contract execution process and experience a new level of efficiency with our enhanced eSignature capabilities.

Soon, you'll be able to choose between our fully-integrated eSign and DocuSign eSignature to securely send documents to multiple stakeholders for signature.