The latest enhancements to Gatekeeper
1. Kanban Board Card Search
The Kanban Board now includes a search function to help find a card. It will filter for matches to the Card Name field within each card.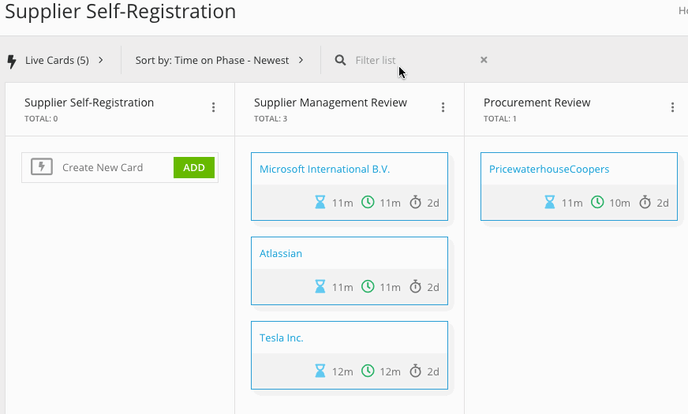 The search functionality is available for the Live board and is also available in the Archived Cards section to aid in searching for cards that are no longer active.

What does this mean for you?
This new search functionality is designed to help find cards easily on busy and fast-moving Kanban Boards, making it quicker to 'touch base' on business-critical submissions.
2. Form Sidebar Layout
To further enhance the usability of long workflow forms, we have introduced an alternative layout. The new layout features a sidebar showing each section within the form, allowing users to freely move between sections and see how far through the form they are.
This sidebar layout is only available for the Edit/Update Form views; read-only mode retains the continuous form layout to facilitate easy scanning of form submissions.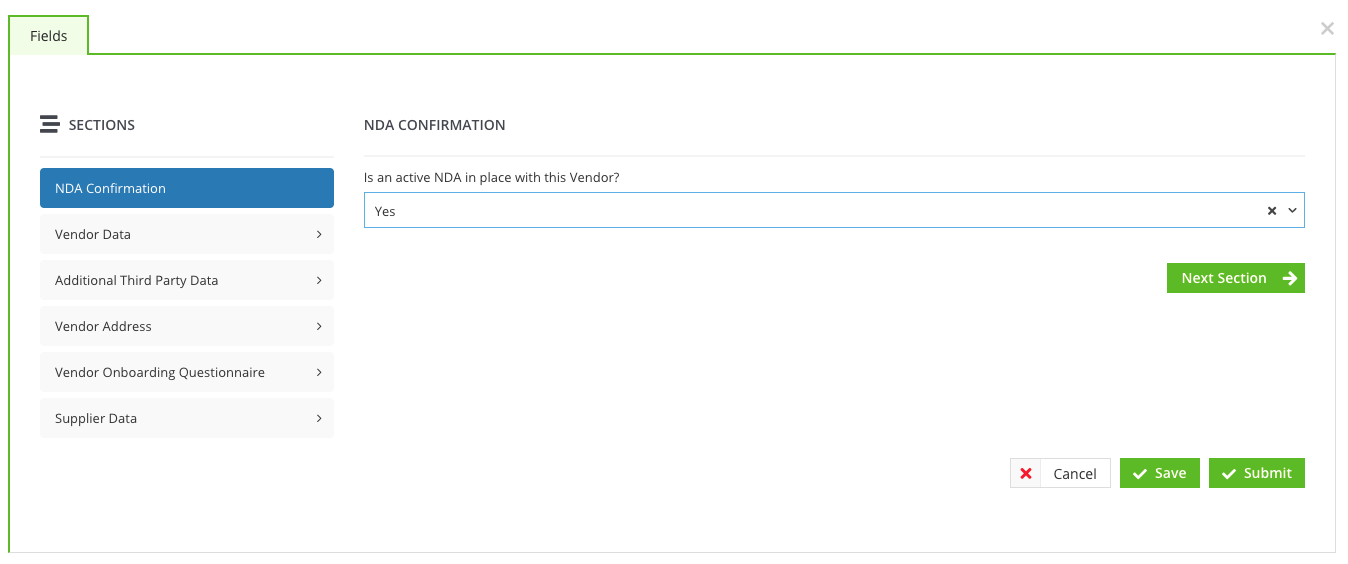 What does this mean for you?
This new layout is available for both Authenticated Portals & Public Forms as well as all internally facing form submissions.
This new layout can be switched on in the Form Phase Configuration and can either be set for individual phases or can be applied to all phases at once - for more information on configuring the new form layout please see this article.
3a. Conditional Phase Ownership
It is now possible to set the Owner of a Workflow Phase using conditions based on form submissions.
For more information on setting up Conditional Phase Ownership please see this article, or alternatively reach out to your customer success manager.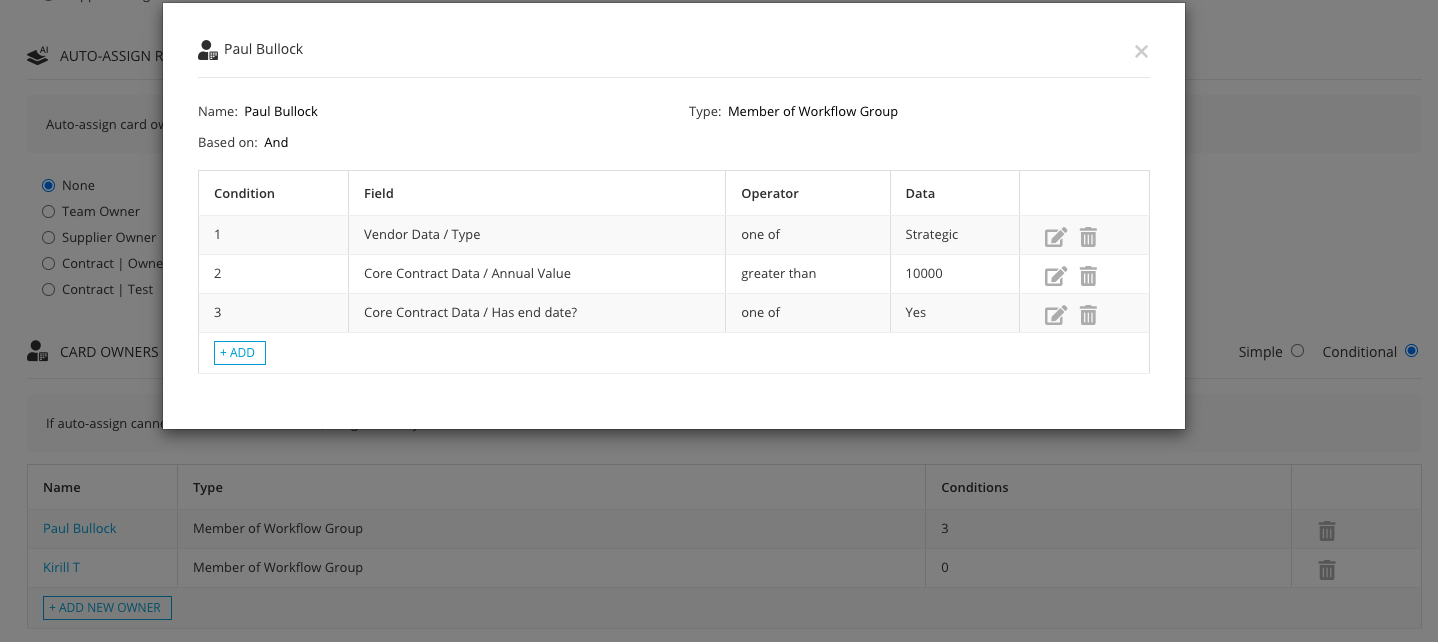 What does this mean for you?
This means that you are now able to specify different owners for each card within one phase, making it simpler to allocate responsibilities for cards and to ensure each card is allocated to the correct owner or approver for that phase.
You can also power these with our New Custom Data Fields.
3b. New Workflow Field Types - Internal User & Workflow Group
Alongside Conditional Phase Ownership, we have developed two new fields that can be added to workflow form independent sections, to allow form submitters to select an internal user or a workflow group when filling out their form.
This allows for even more options when building Conditional Phase Ownership as these fields can be used in place of, or alongside, other rulesets in order to determine phase ownership for particular phases.
4. AutoActions - Contract Notice Period Dates
Our New AutoActions have proved to be very popular. So much so, that we have extended support for the Create Contract and Update Contract AutoActions to cover Notice Period Dates.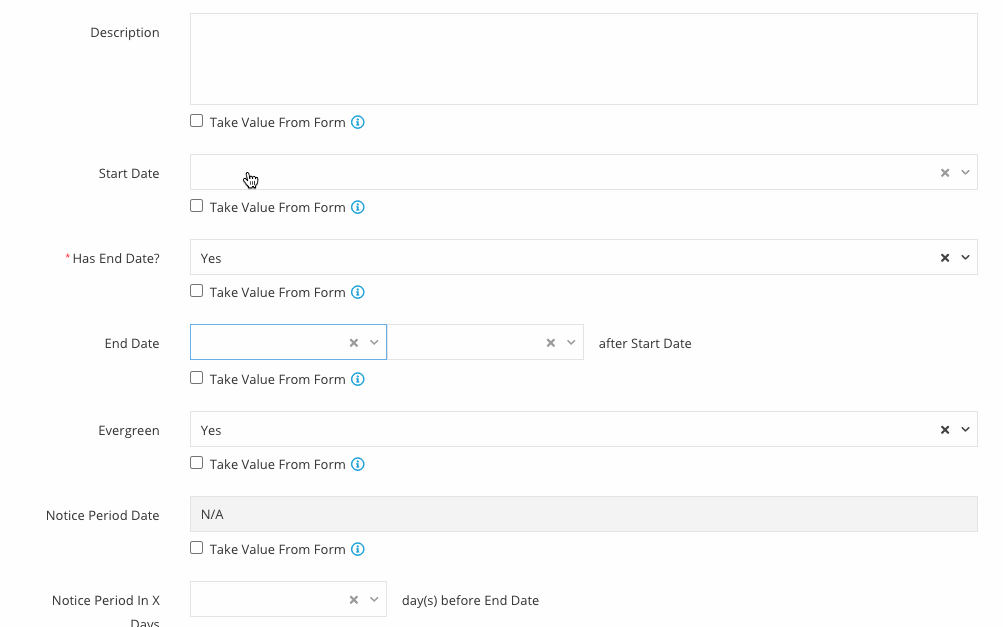 What does this mean for you?
It is now possible for you to generate Touchless Contracts with standard notice periods based off the generated contract's Start and End Dates without the need for any manual intervention.
It is possible to set up all Touchless Contracts to either have an End Date, set them all as Evergreen, or allow the form submission to dictate whether or not the contract is perpetual or finite.
For more information, please contact your Customer Success Manager.
5. Performance enhancements
We have made a series of performance improvements across the application. Every page on the application now has a reduced load time of up to 40%.
On top of that, we have also made some specific improvements to make the application quicker.
The highlights of these enhancements are:
The new Form Sidebar Layout loads forms up to 80% faster across the Submit Requests area, the Supplier Portal, the Employee Portal and when submitting a Form from within a Workflow.
The Simple Form Layout will now load up to 20% faster across the application too.
The Kanban Board will now load the first 10 cards on each phase when you first enter the page, loading any subsequent cards when you begin to scroll through the cards on that phase.
Approving, Rejecting or Transitioning a card will now only reload the phase that the card has entered and left, removing the need to reload the whole board.
What does this mean for you?
You're able to complete your tasks within Gatekeeper faster, particularly within the workflow area
6. New Custom Data Group Type - Integration Only
We have created a new Custom Data Group Type that can be enabled when creating any new Custom Data Groups. An Integration Custom Data Group is always read-only within the Gatekeeper application.
These fields are also able to be viewed (with requisite permissions) when exporting the record, but not changed by bulk import. They can only be updated via the Gatekeeper API.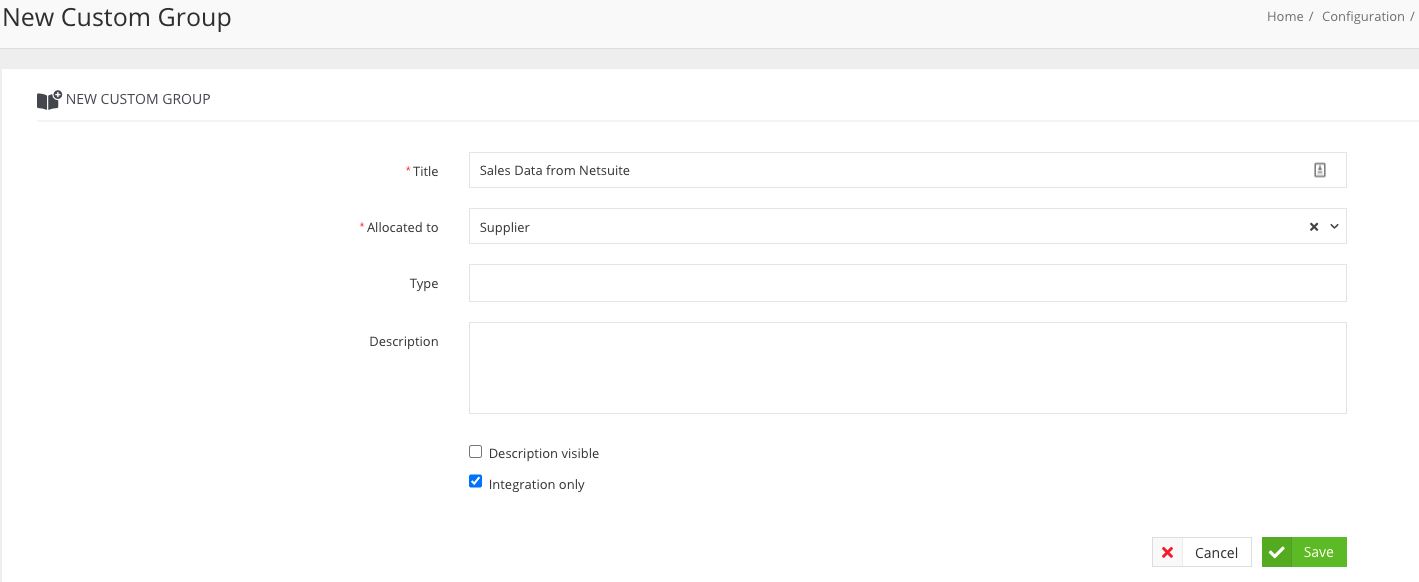 What does this mean for you?
This means that it is now possible to display information within Gatekeeper that is housed & controlled from another application and be confident that the data will always be in sync with the integrated application.
For more information on these latest features, please contact your Customer Success Manager.