We've made it easier than ever to report on your contract & vendor data, and added a host of other improvements based on your feedback.
1. New Reporting Capabilities
This release focuses on three new ways to customise, display and refine your data in Gatekeeper.
1a. Saved Views
It is now possible to create multiple filter and sorting sets within the repository table view.
Each view can have its own visible columns, column order, multi-column filtering and ordering set.
You can quickly get to the data you want to see, whenever you revisit the page.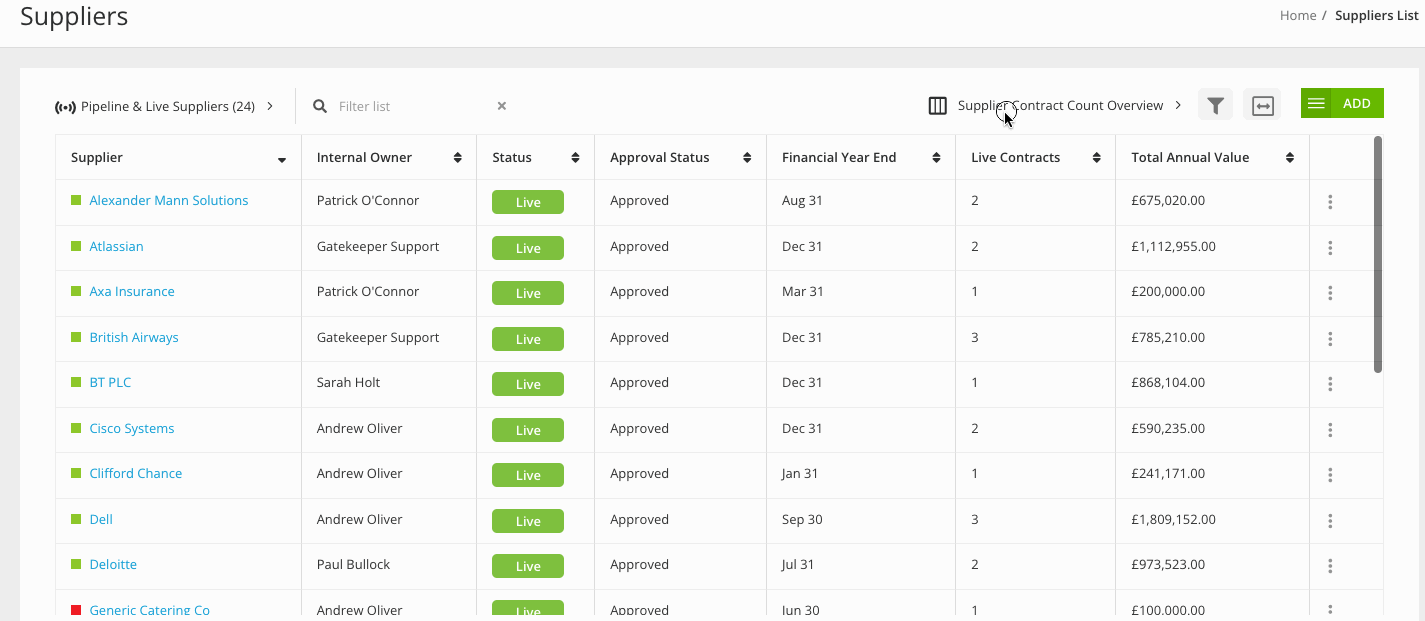 You can rename and update each view, so that you can keep your table views relevant as requirements evolve over time.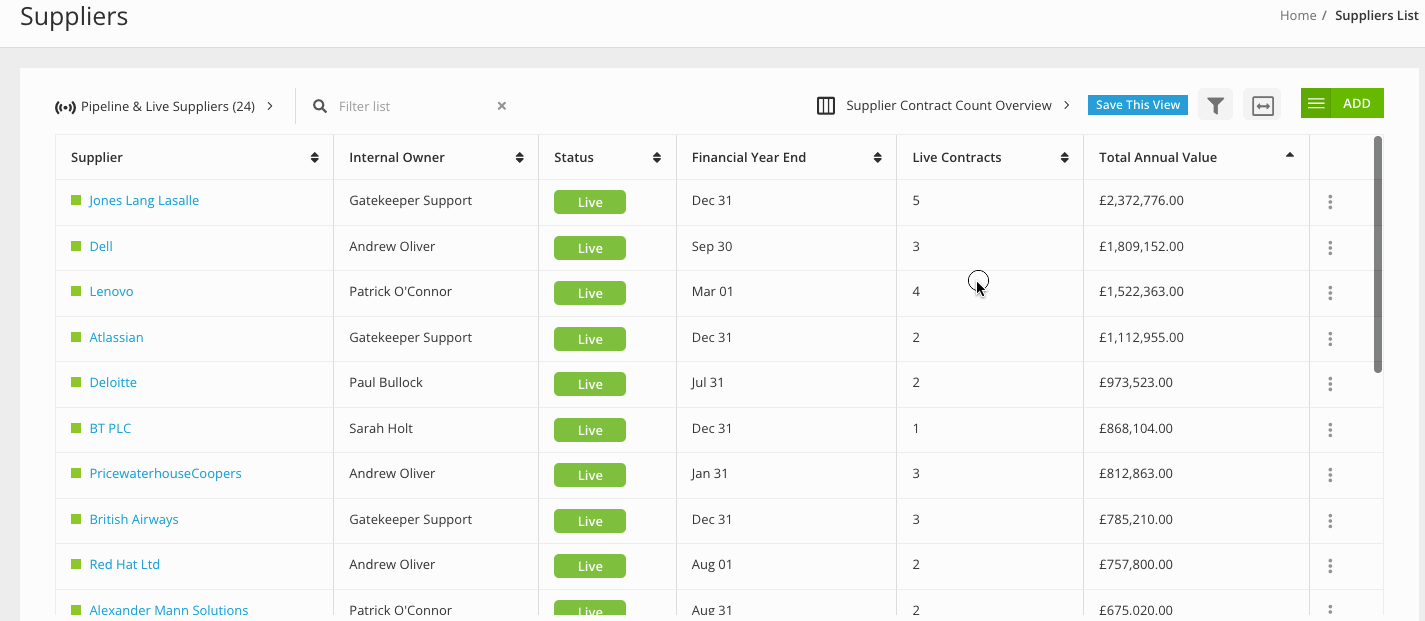 The ability to save your own views is available within all table views of contracts or vendors and bespoke to that location. This means that data sets created for Project Contracts tables will be visible across all projects, but are kept separate from the ones created for Team Contracts tables.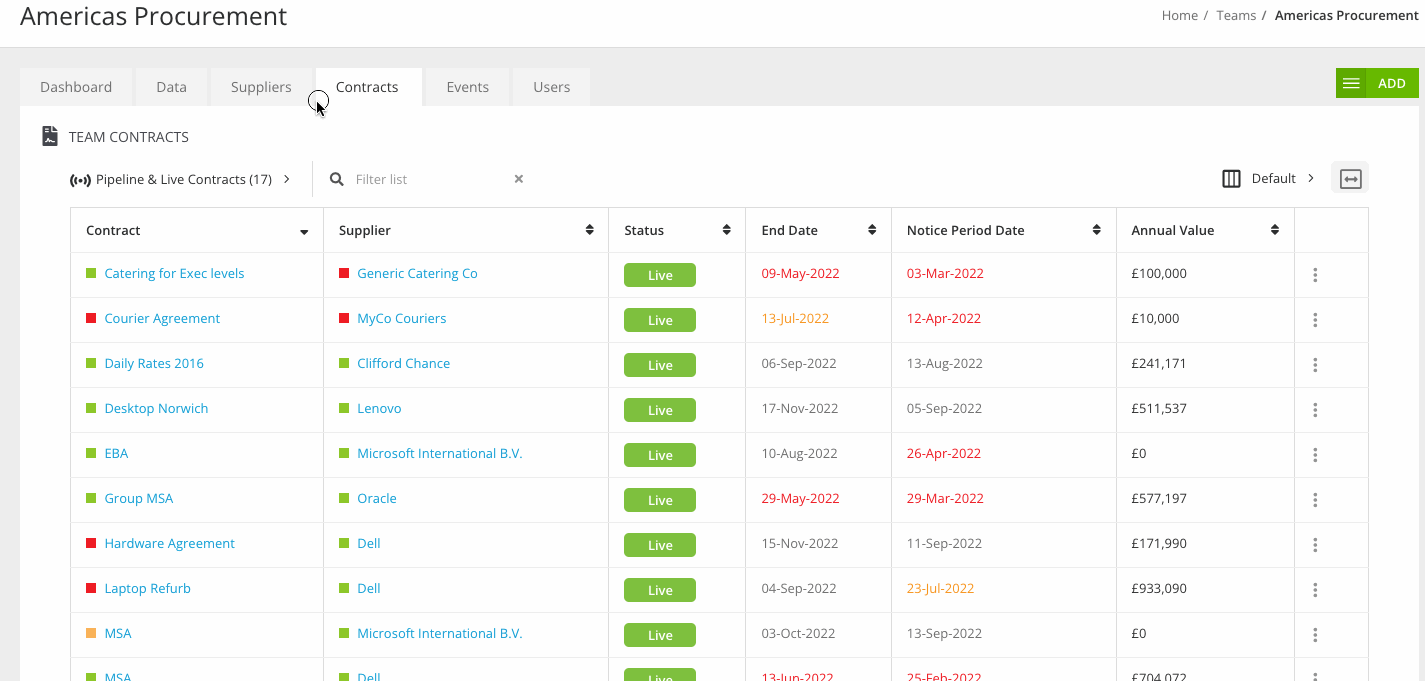 What does this mean for you?
Saved Views gives you easy access to custom contract and vendor repository views. Use filters to display the data most relevant to you or your team. You can create as many views as you like and toggle between them whenever needed.

1b. Vendor Data on Contracts
It is now possible to combine data from both Vendors and Contracts into one view on the contracts table. Vendor Core and Custom fields are available to select when configuring columns and when applying filters. They are distinguishable from Contract fields by an appended "| Vendor" label.
Note: If your Gatekeeper instance uses an alternative name for Vendors such as Suppliers or Counterparties - the alternative will show here instead.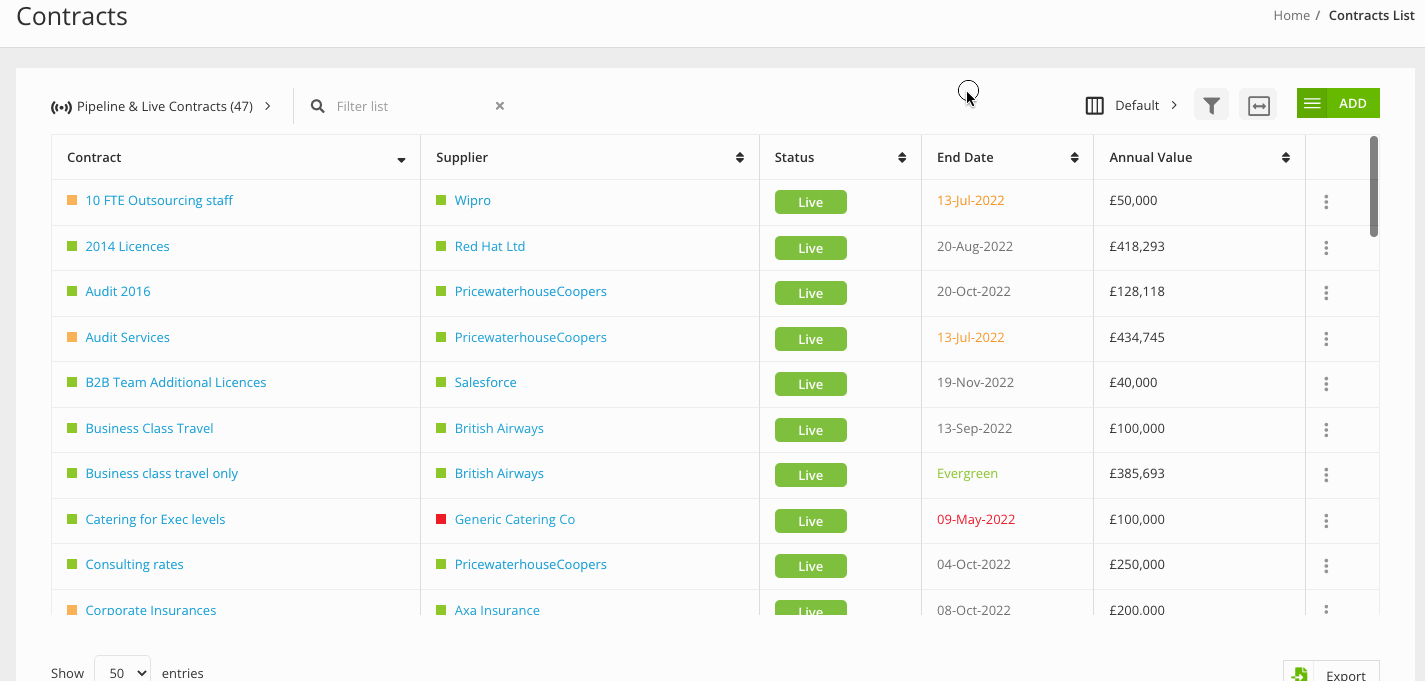 What does this mean for you?
This gives you a consolidated overview of contract and vendor data in one common repository.
You can also merge contract and vendor data into a single report when using the export function to download the data as a CSV file.

1c. Workflow List View


We have introduced a new way to view Workflows. You can now swap between our classic Kanban view and a table view.


Simply click on this 'List View' icon

to see your Workflow Kanban board as a list: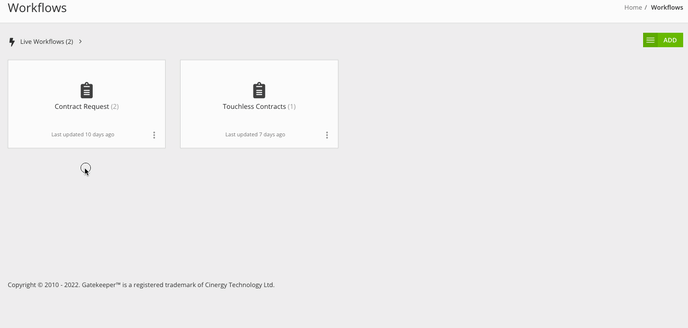 The Workflow List view has the same configurable columns and filters that are available in Table Views. This allows you to customise, save and edit views that will be available every time you revisit the Workflow.
Note: The ability to display Form Data within a Workflow List View is restricted to Workflow Administrators only.
What does this mean for you?
Display the data in your Workflow Kanban board as a detailed list to see everything at a glance. Sort and filter the data to only show the columns you need. Bulk export the form data and statuses to CSV, so that you can easily report on custom data.

4. Customisable User Invite
It is now possible to create your own invitation message for new users accessing Gatekeeper.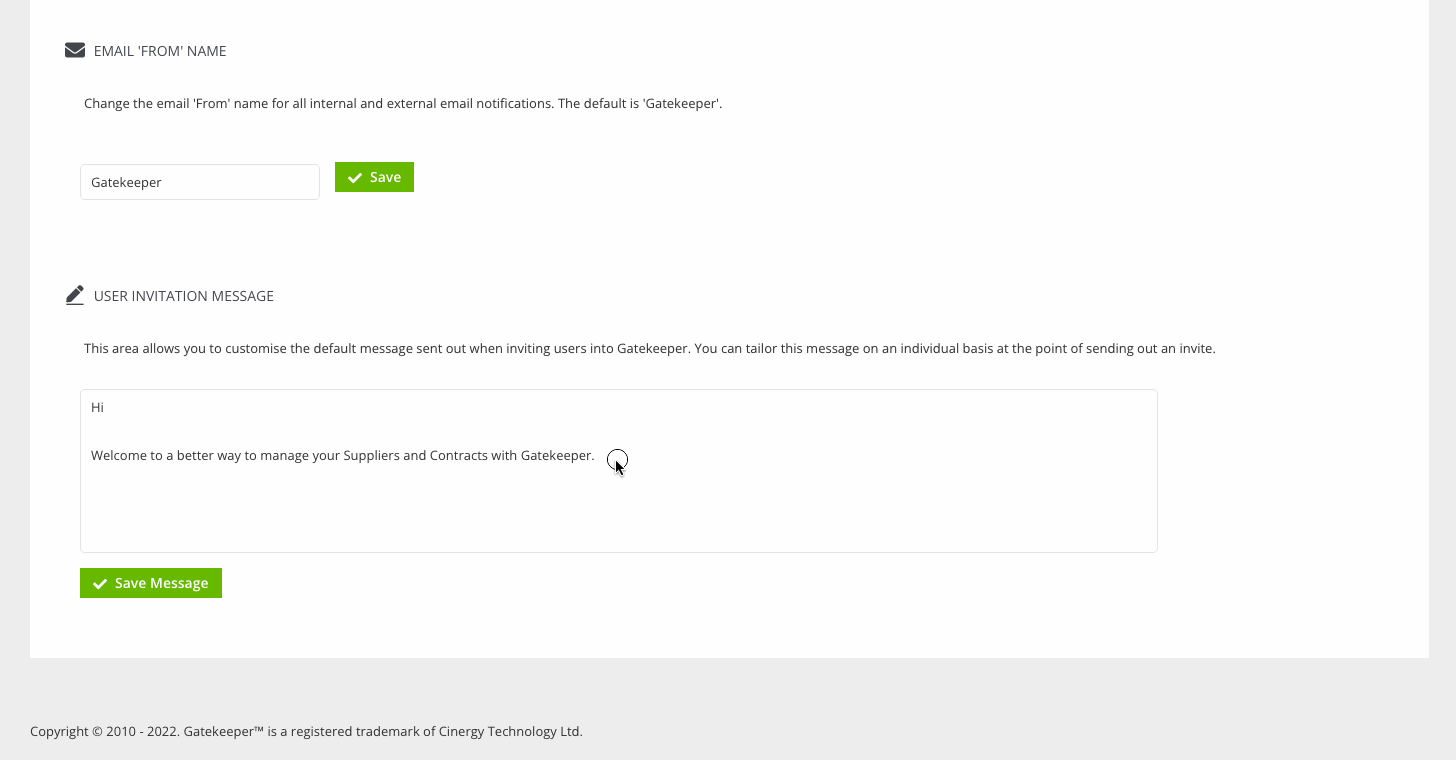 This custom message will be sent within the New User email and can be further tailored on an individual basis at the point of creating the user and inviting them into Gatekeeper.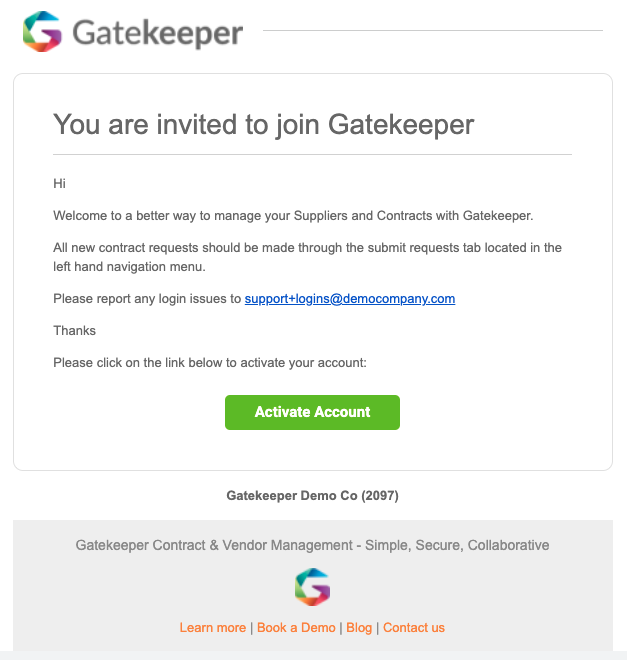 Please see this dedicated how-to article in order to create your own user invitation message.
What does this mean for you?
As a Gatekeeper administrator, you can now customise the templated invitation email sent to new users. This allows you to tailor the content of the welcome email, enabling faster adoption for new users.

5. Rename Calculated Spend Fields
We have introduced the ability to rename the Spend module and also rename the calculated fields that appear on a Contract's and Vendor's Spend Data.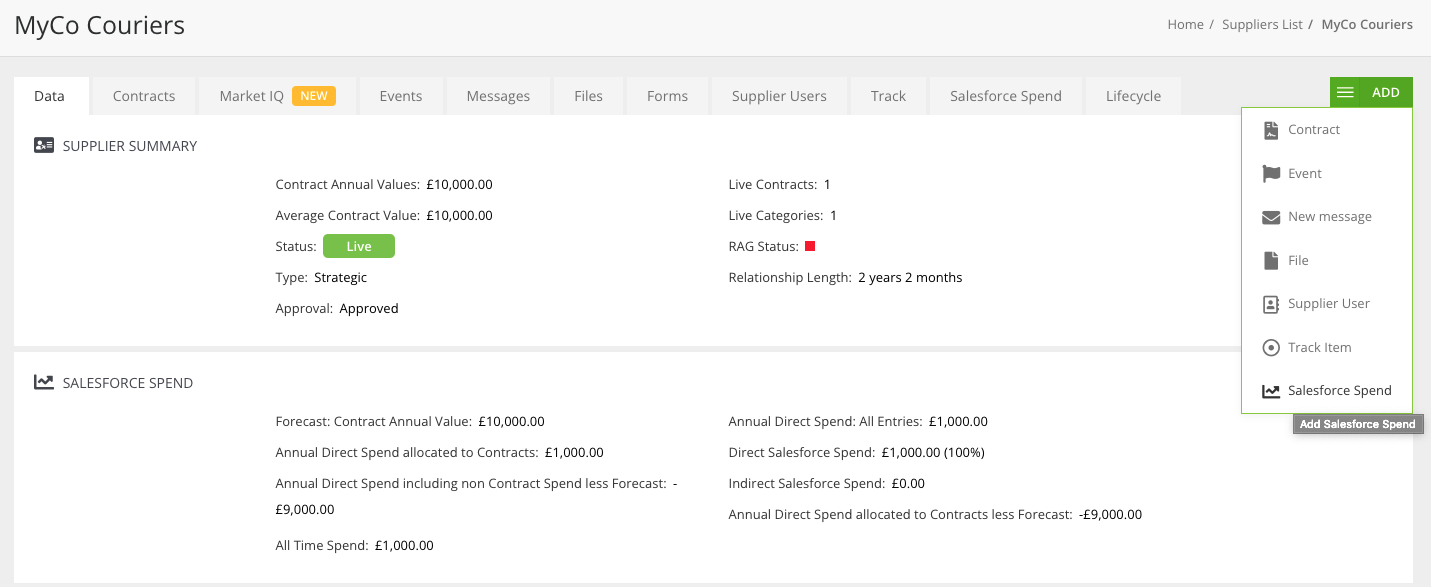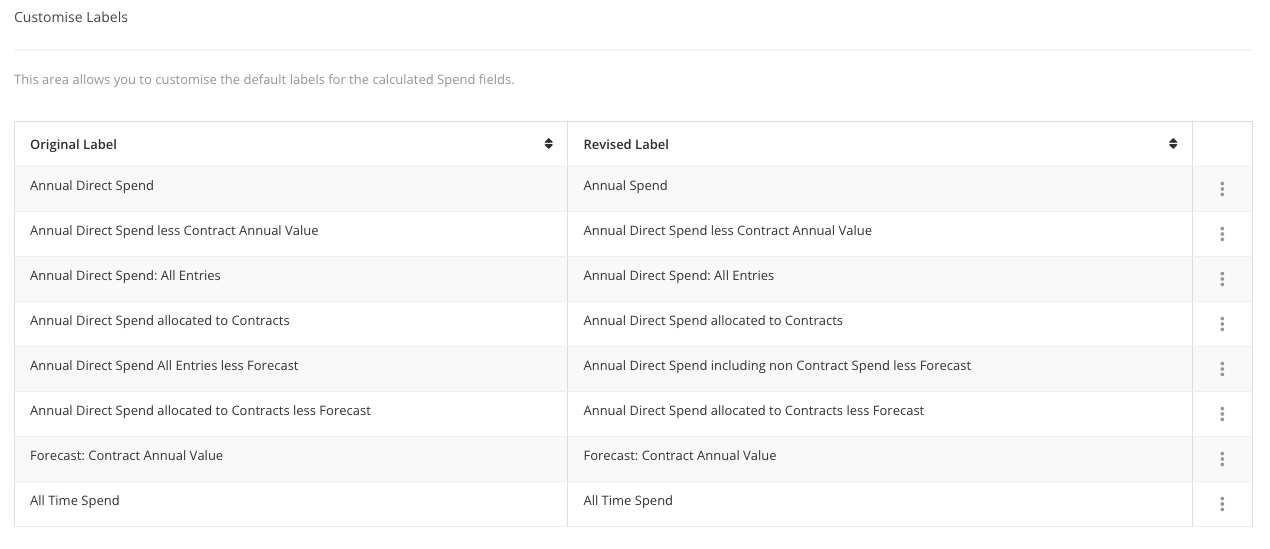 What does this mean for you?
As a Spend Module user, you can now edit the label names used for calculated Spend fields.
This means your Spend data will be shown using the terminology most familiar to you. Existing label names can be easily updated at any time to match your requirements.

6. Market IQ Workflow Triggers
Our market intelligence service Market IQ can be used to trigger Vendors onto a Workflow. Our feed tracks real-time updates to credit risks, which can now be used to automatically begin a mitigation process as soon as a change is detected.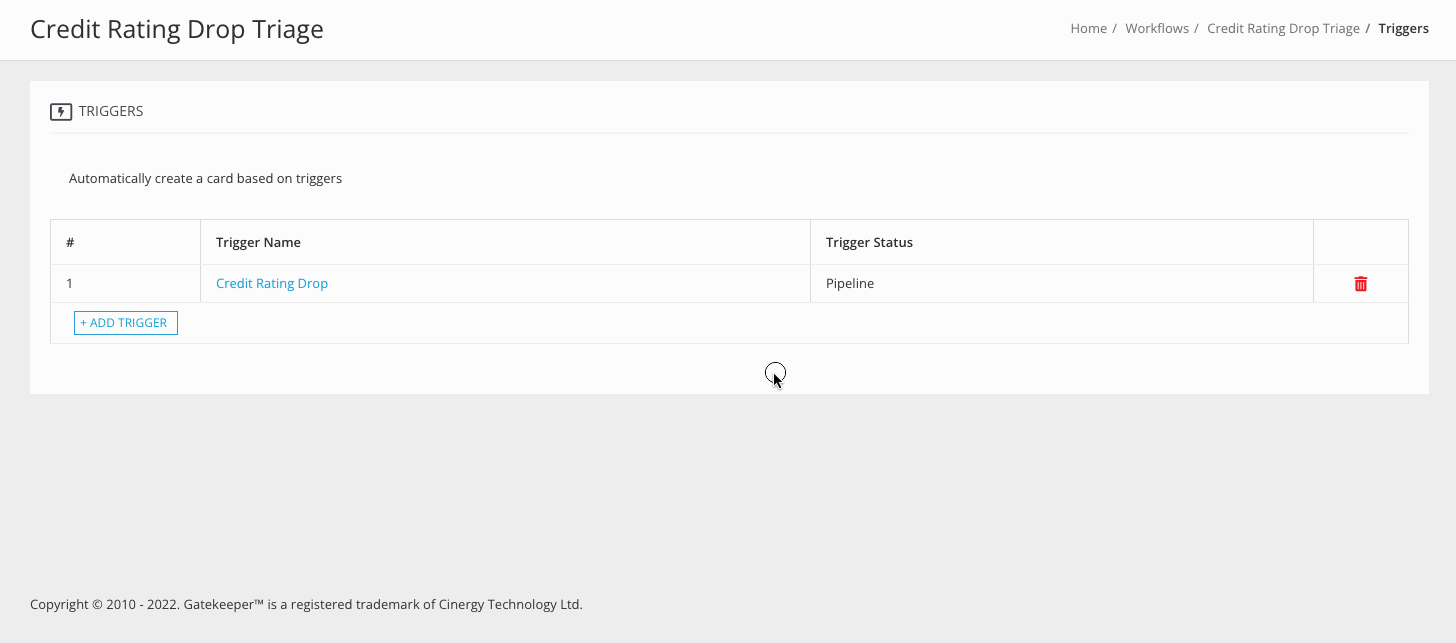 Credit Ratings will now appear on the Workflow card face when Market IQ is enabled, allowing for at-a-glance credit evaluations.

You can also transition cards to new phases based on a Vendor's credit metrics. This enables seamless escalation paths and credit risk mitigation routes within onboarding Workflows.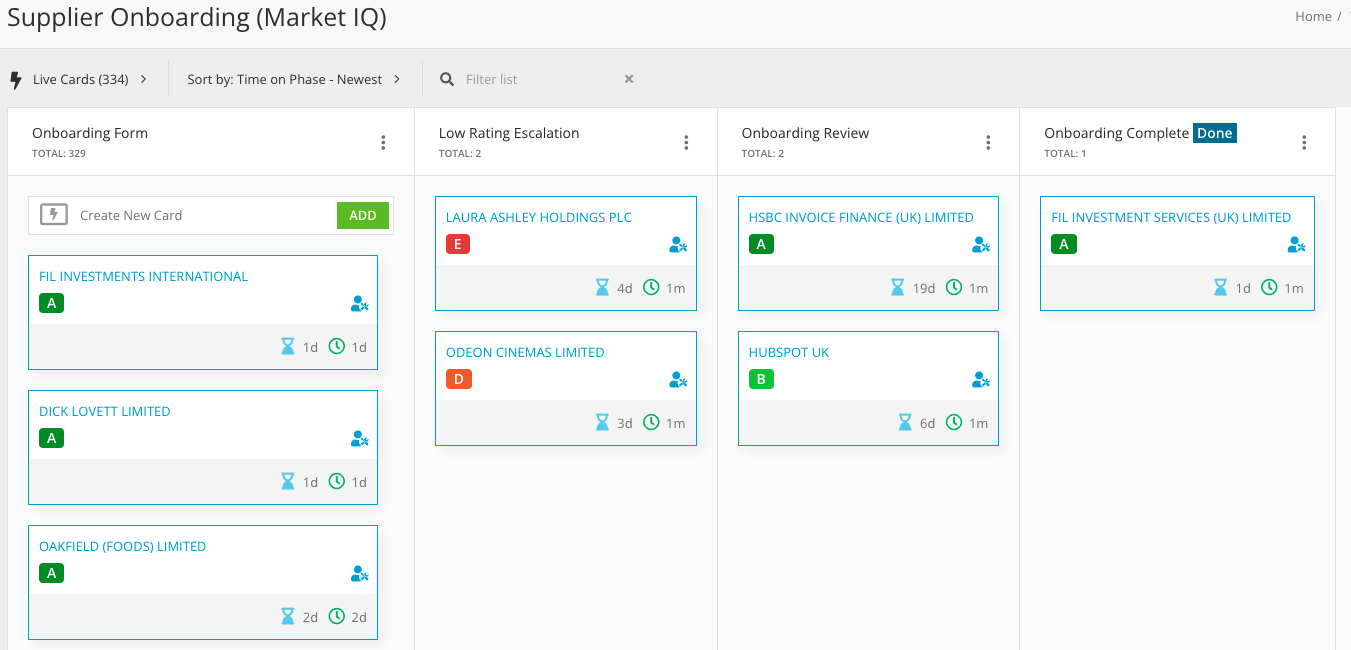 Workflow email notifications can also include a credit summary, enabling Credit Risk evaluation on any phase.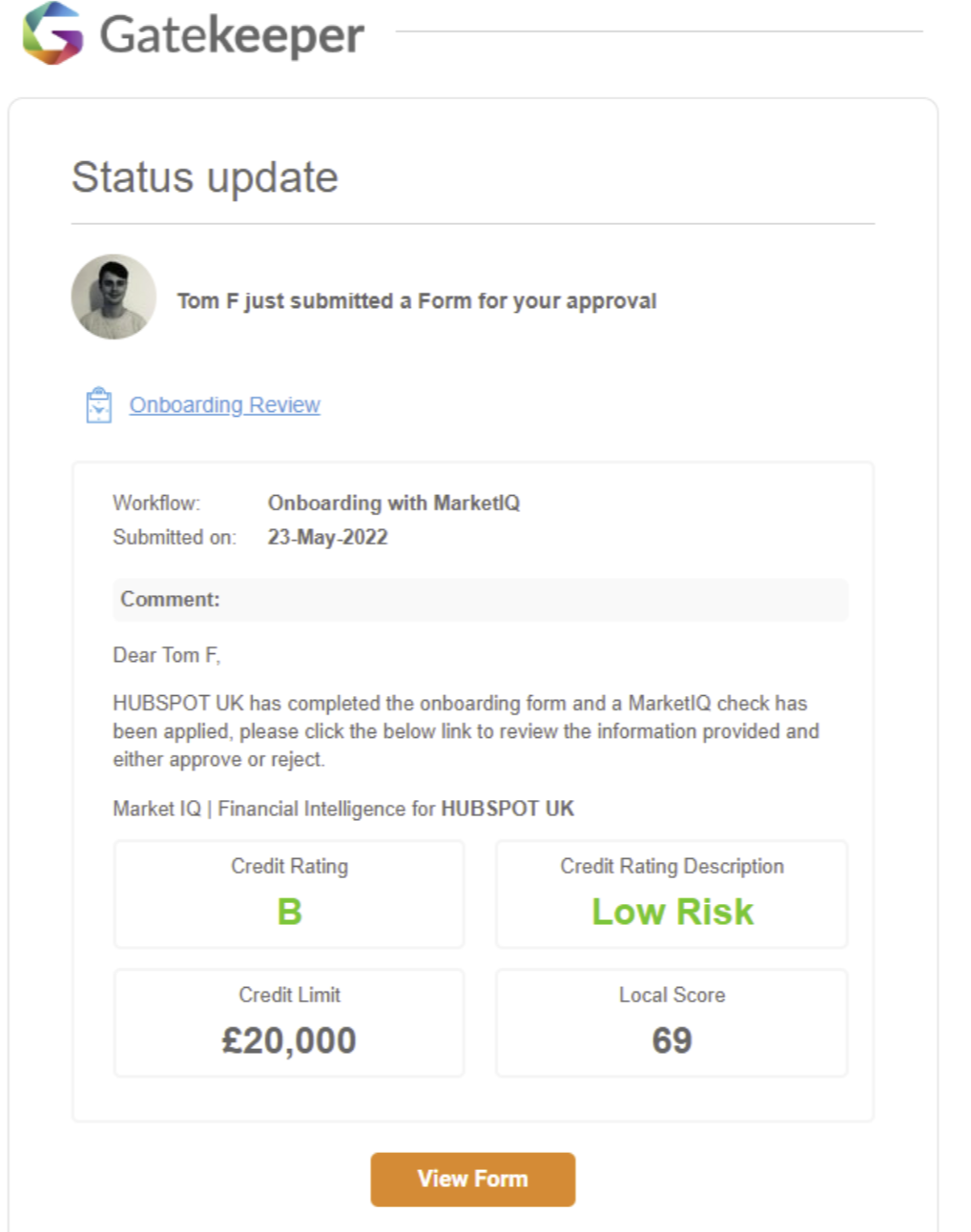 For more information on what data is available within Market IQ credit reports and how they can be used to make business decisions, please see this dedicated article.
What does this mean for you?
Monitor changes to your third party's business without having to manually check for updates. Gatekeeper will send you real-time alerts when a vendor's credit rating drops below a predefined threshold. You will be able to spot the warning signs early and take mitigation measures before it's too late.
For more information on these latest features, please contact your Customer Success Manager.