This month we've added new functions so that you can simplify your Workflow Kanban view, email eSigned documents to additional users, and more!
1. Minimise Workflow Phases
It is now possible to collapse phases within your Workflows. These phases will be collapsed whenever any users access the Kanban screen and will display a count of any cards inside. Minimised phases can be opened temporarily to view cards on the phase by clicking the plus (+) icon.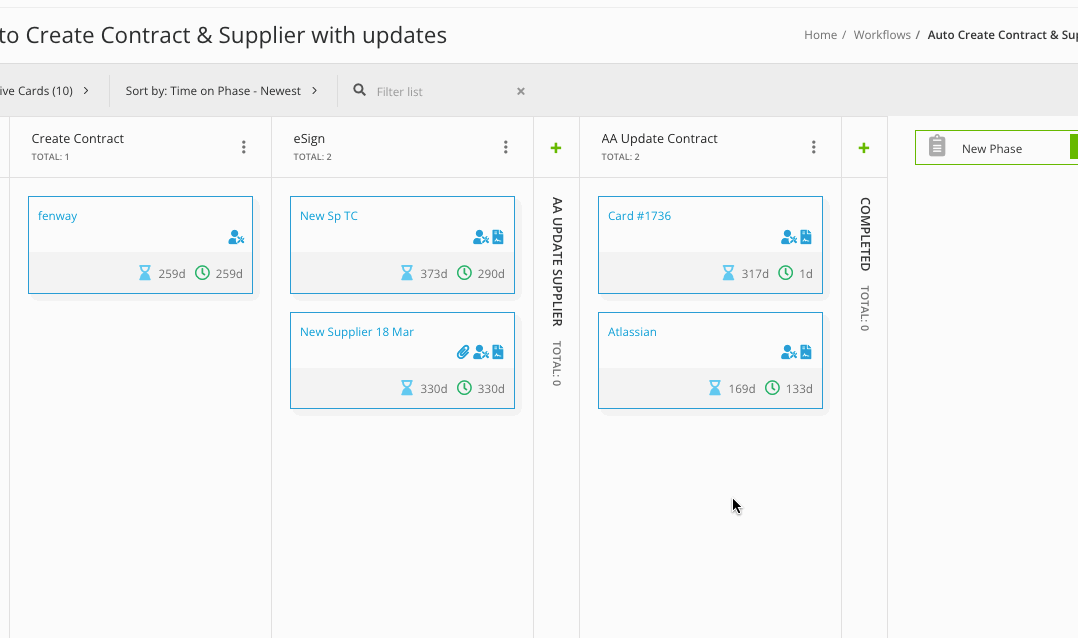 What does this mean for you?
Is your Workflow Kanban board too crowded? As you know, each column on the Kanban board represents a specific Workflow phase. You now have the option to minimise individual columns such as Auto-Actions or 'Done' phases and simplify your view.

The clutter-free Kanban view helps you to focus on the most important phases, so that you can get Workflow cards moving across the board faster.
2. Drag and Drop to Reorder Workflow Phases
You can now easily reorder the phases within your Workflow Kanban board through the new drag and drop interface.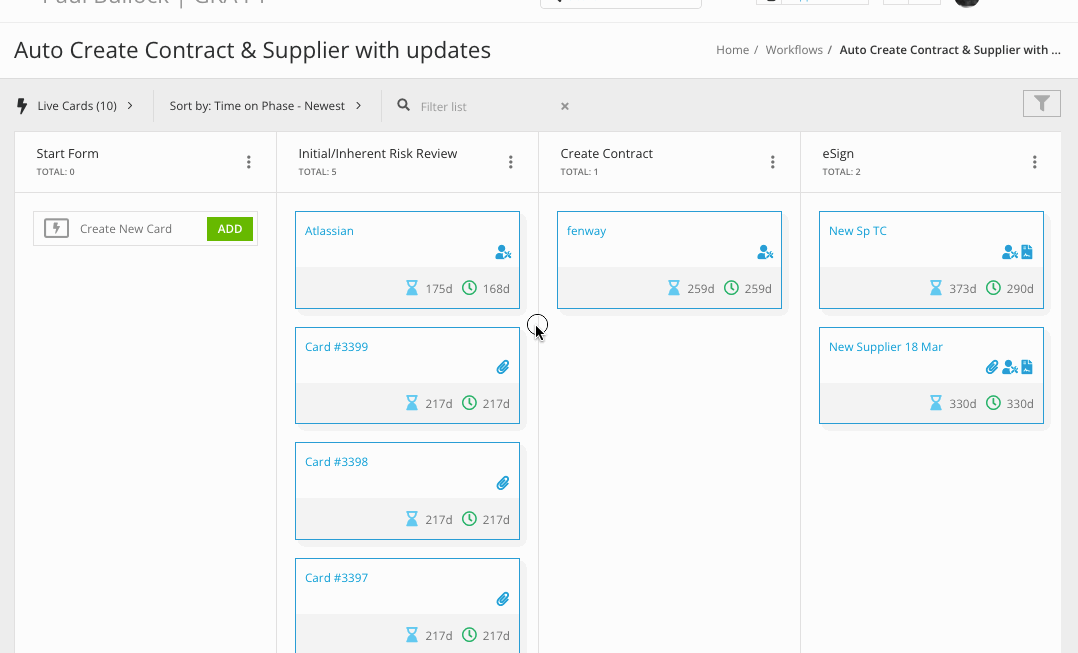 What does this mean for you?
We've made it much easier for you to reorder Workflow phases. Instead of shifting each phase one column at a time, you can use this new function to drag and drop a phase to the desired new position in your Workflow.
3. Email additional users the executed eSigned document
You can now include any number of additional users, both internally and from the counterparty, to receive a copy of the signed document when the eSignature process is finished.
This additional recipient will receive the document in an email, which will also contain the details of the signing parties and the contract in question.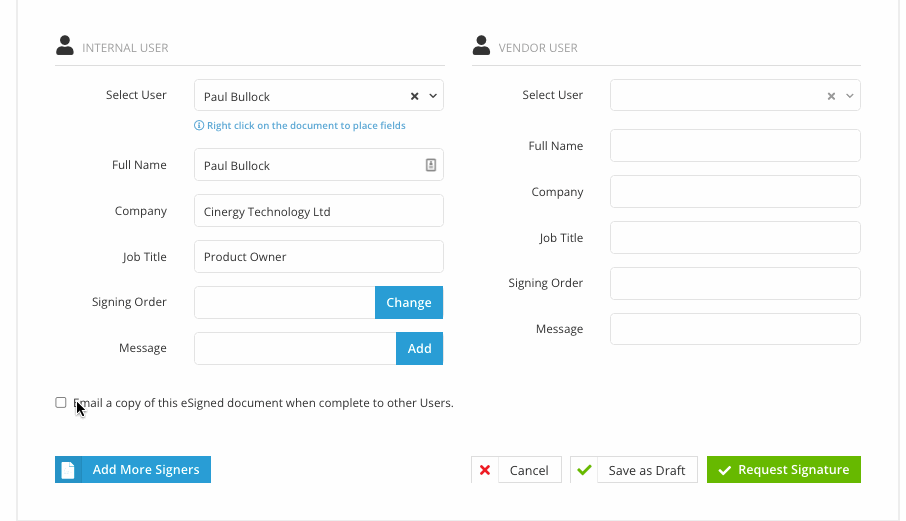 What does this mean for you?
Email a copy of the final signed contract to anyone who may be involved in your project - your internal teams, stakeholders or counterparties. You may find this particularly useful when the contract owner is not an authorised signatory.
4. eSign permissions in the User Permissions area
You can now set eSign permissions from within the User Permissions area, bringing all User Management into one central area.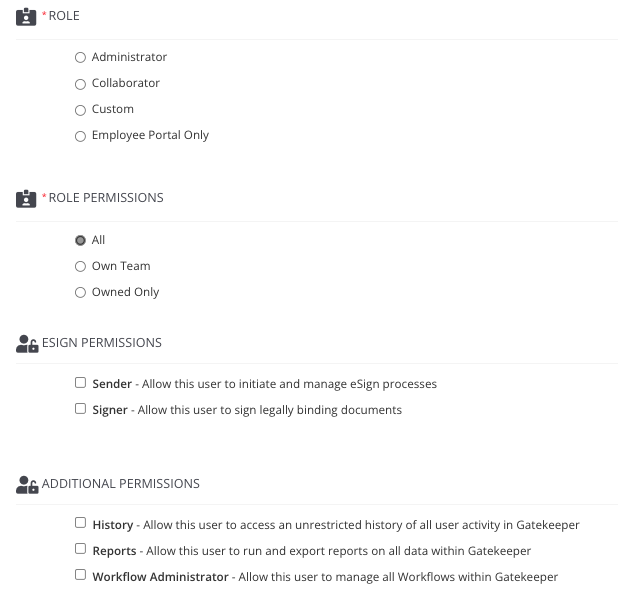 What does this mean for you?
We've optimised the way internal users' eSign permissions are managed by displaying all the user permission options on one single page. It's now much easier to allow or prevent a user to electronically sign a contract or send a contract for someone else to sign.
For more information on these latest features, please contact your Customer Success Manager.