This month we're back with more exciting updates to the Gatekeeper Workflow Engine, a new feature that allows you to send customised messages when inviting new users to your Vendor Portal, and more!
1. Pre-setting an External Contract Owner
We have introduced the ability to automatically make the First Vendor User from the associated Vendor to become the External Owner for a contract using our Workflow Auto-Actions for Create and Update Contract.
What does this mean for you?
This means that you can now easily send a contract for external eNegotiation or through eSign to the Third Party without any need for manual intervention.
2. Conditional Parallel Approvals
Following the incredibly successful release of Parallel Workflow Approvals in Q2 this year, we have seen demand for more flexibility in the ability to enable concurrent approvals in Workflows.
We have iterated upon the original Parallel Workflow Approval functionality to now be flexible in nature, bringing in any number of Approvers when the form submission warrants it.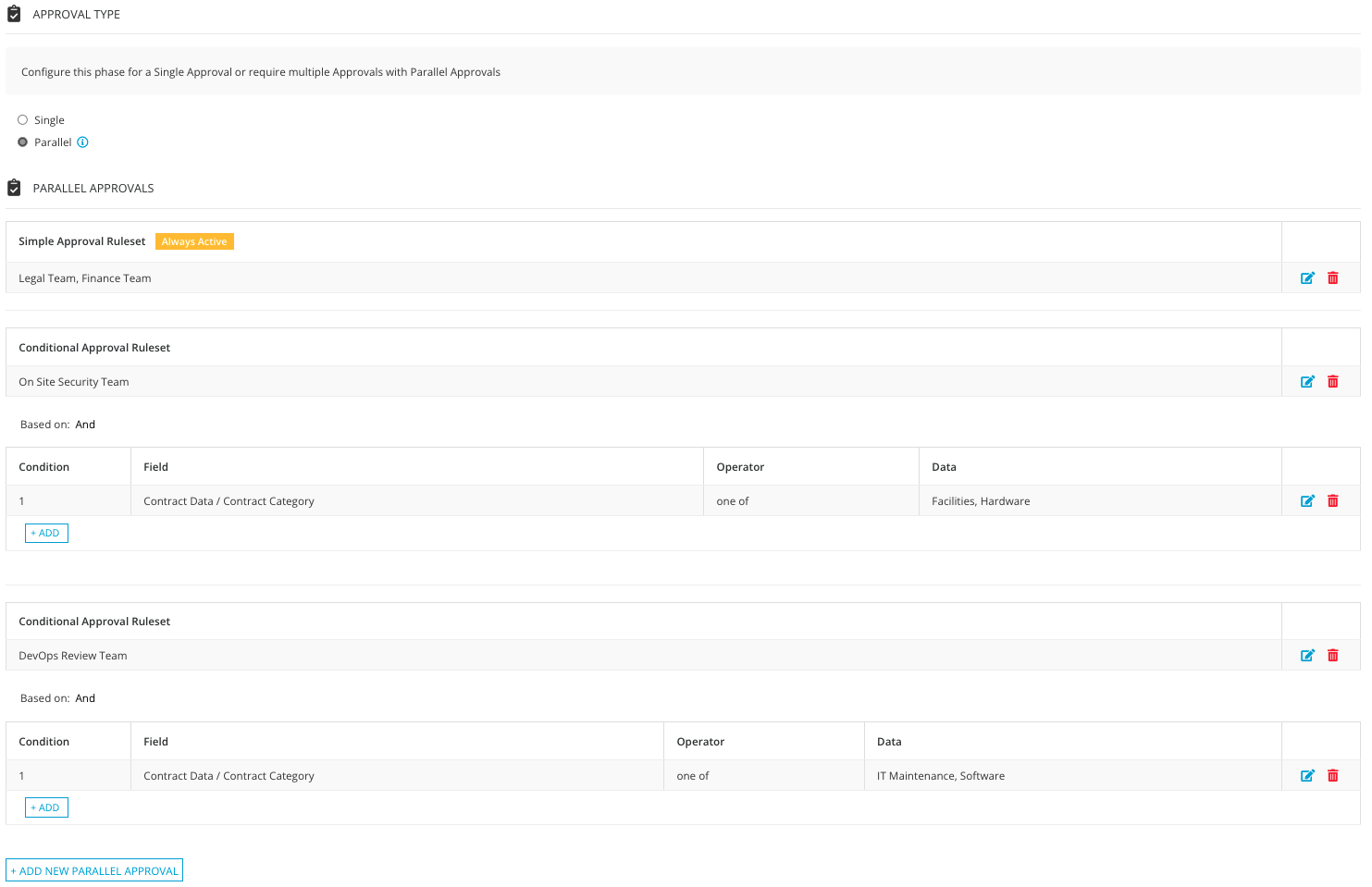 What does this mean for you?
It is now possible to:
only bring in your DevOps Team to review software negotiations
only request a Physical Security Review when the agreement requires on-site access
only bring in the Finance Team where credit is required, and
have all this expertise ongoing while the Legal Team is undergoing their due diligence checks.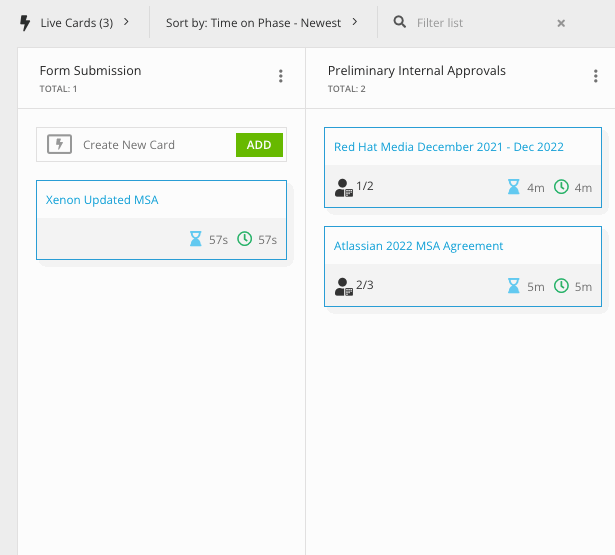 In conjunction with Dynamic Form Visibility released last month, it is possible to ensure that each team only needs to see the form areas pertinent to their role.
This means that all teams can be working in tandem, maximising the efficiency of negotiations.
For more information, please see this article on Parallel Approvals, or contact your Customer Success Manager.
3. Configurable Vendor User Invitation
When inviting third party Users to their Vendor Portal instance, it is now possible to write your own templated message to be sent out alongside the invites.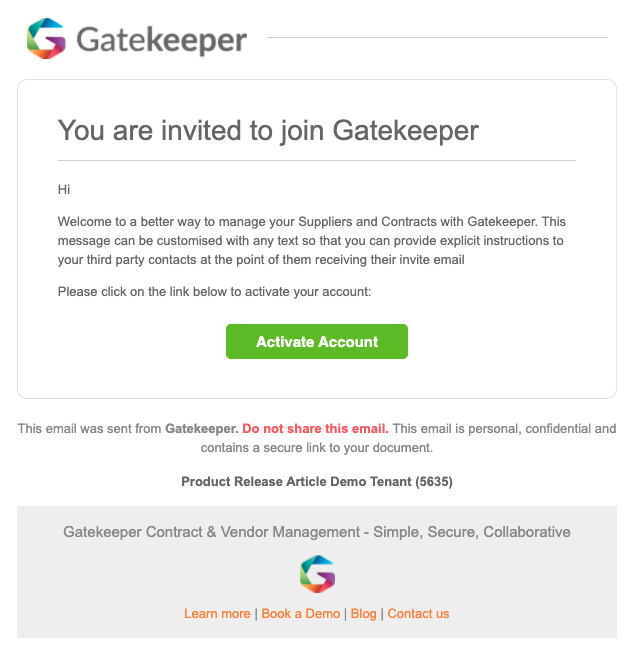 What does this mean for you?
You can include your own instructions directly in the email, which allows you to explain why they have received this invite and what the third party recipient is expected to do when they activate their Gatekeeper Portal account.
This also means that invitation emails sent out through Workflow Auto-Actions will benefit from the same level of customisation because they will deliver the same custom message composed in the Vendor Portal configuration area.
This goes alongside the ability to brand the Vendor Portal and associated Vendor Portal emails using your own corporate colours and logos. Please follow these instructions to configure a custom message or speak to your Customer Success Manager about rebranding your Vendor Portal area.
4. Descriptions for Workflow Forms
It is now possible to include descriptions on Predefined Contract or Vendor Workflow Form sections. Bringing these form submission assists from Custom Fields and making them universally available.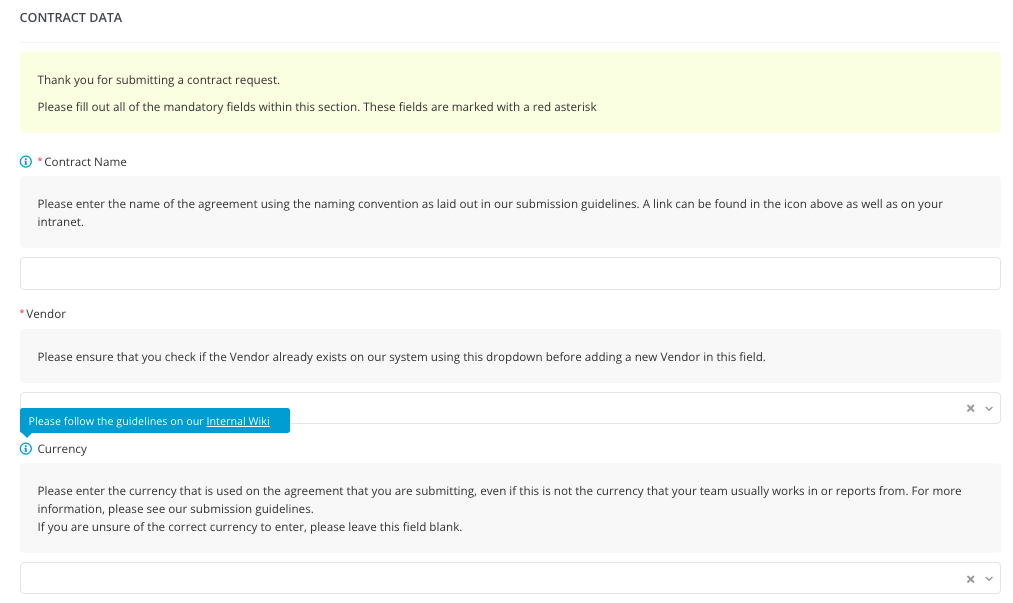 What does this mean for you?
This means that you can now include instructions on a phase by phase basis for all fields within your Workflow forms. You can have a written description that is always visible on the form as well as include contextualised links to external documentation.
This article explains the various ways to include help text for your Workflow submitters or reviewers within Workflows.
5. Locking Predefined Vendor Fields
We have introduced the ability to lock three dropdown fields within the Predefined Vendor form section to a particular value. Preselecting an option when viewed from the form submission screen.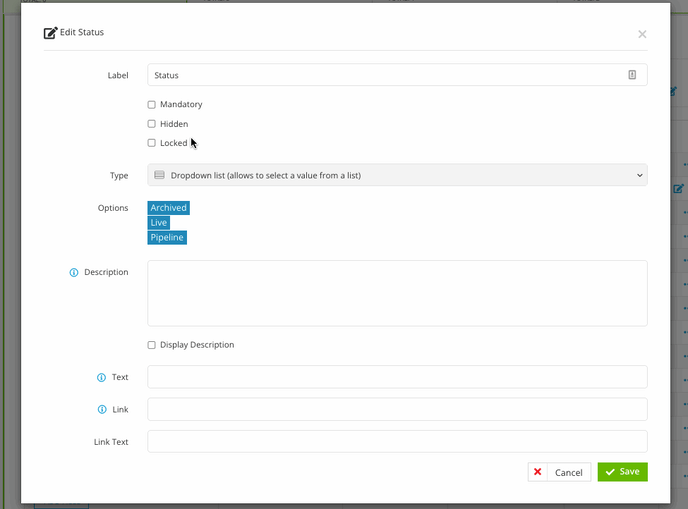 What does this mean for you?
This means that you can pre-fill these three fields, so that form submitters are unable to select the wrong option and these key pieces of information will not be subject to human error or misinterpretation.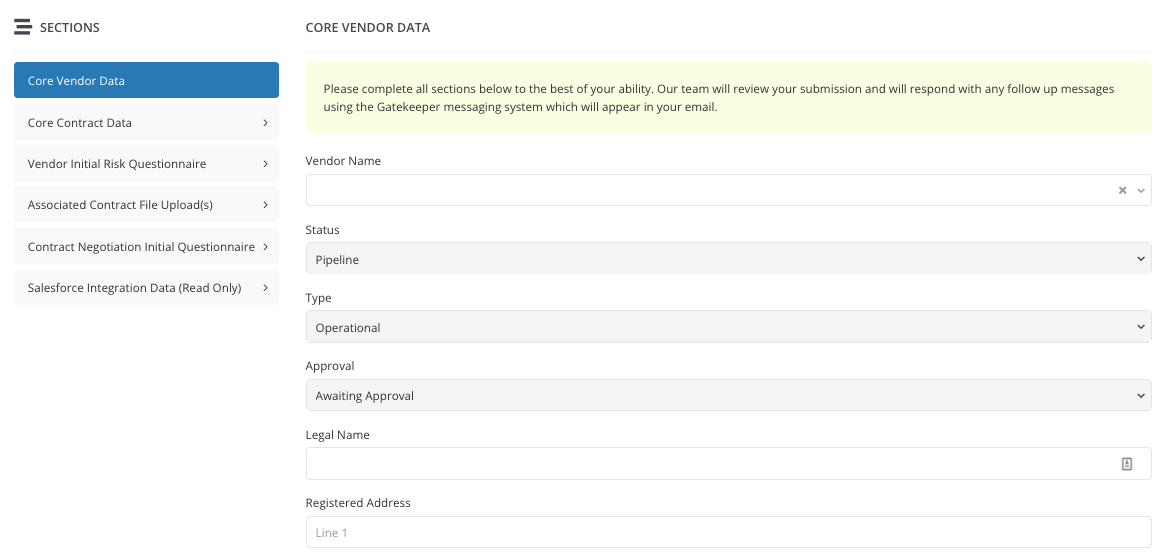 For more information on these latest features, please contact your Customer Success Manager.