This month we've added new features to make the Workflow Engine easier to use, improved the layout of the Configuration page, and more!
1. Dynamic Form Visibility
This enhancement to our Workflow Engine allows Workflow Administrators to present different variations of the same Workflow Form to different users on the same phase.
This change includes our existing tailored visibility criteria logic, meaning that you can also adapt the visibility for each of those groups of users based on the data that has been entered.
What does this mean for you?
This means that you can tailor a form's visibility for different viewers or approvers on the same phase, meaning that each user only needs to see or edit the form submission data that is pertinent to them.
Combined with our recently launched Parallel Approvals feature it is now possible to have multiple approval processes running simultaneously while keeping any sensitive data restricted to only the groups that need visibility.
2. Configuration Pages Redesign
Our configuration pages have been improved to make customising Gatekeeper easier.
The main configuration page now uses fully clickable tiles and the tiles have been reordered.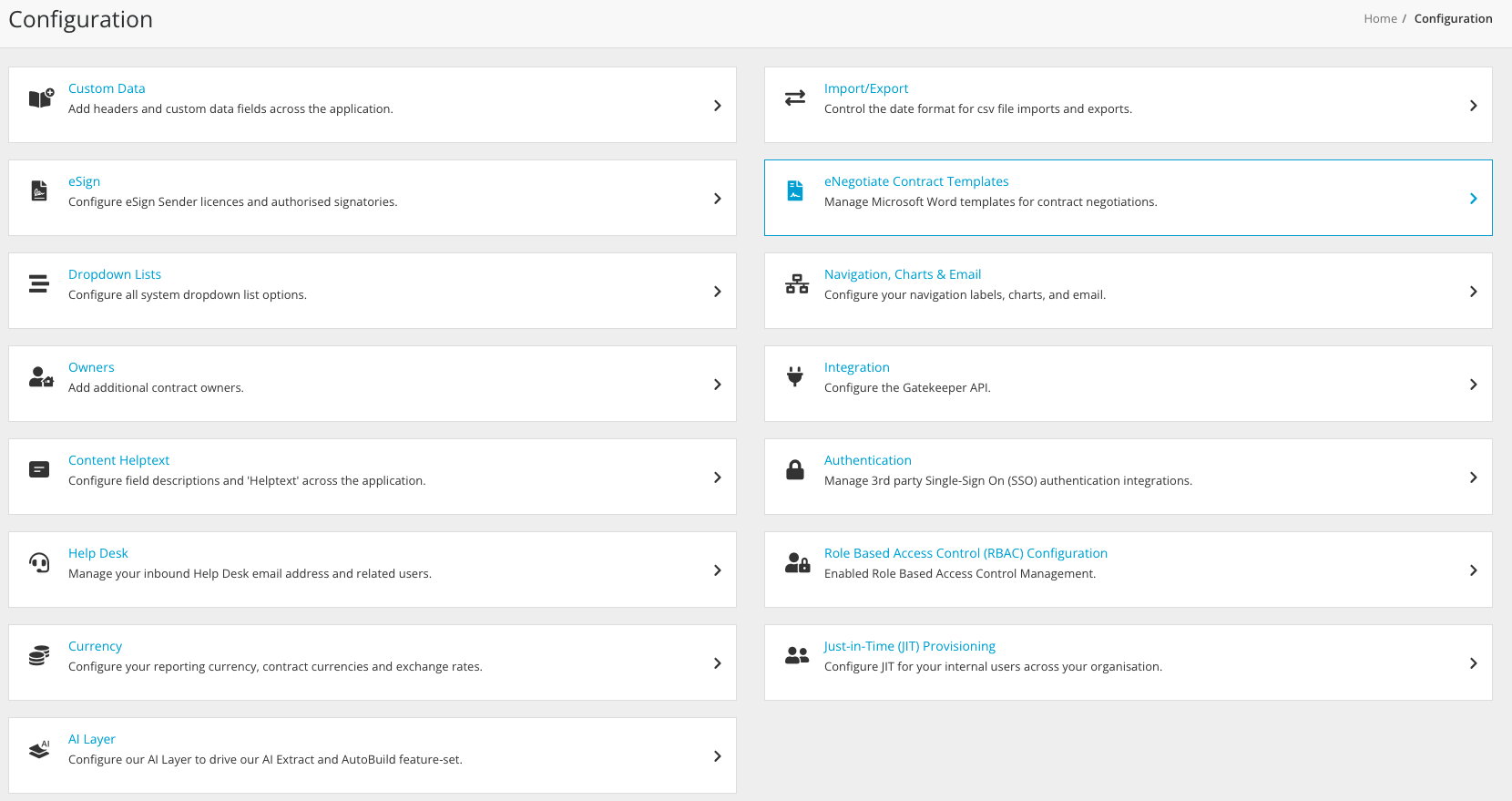 The Authentication page has been updated to clearly distinguish between methods when locking tenants to a Single Sign On integration.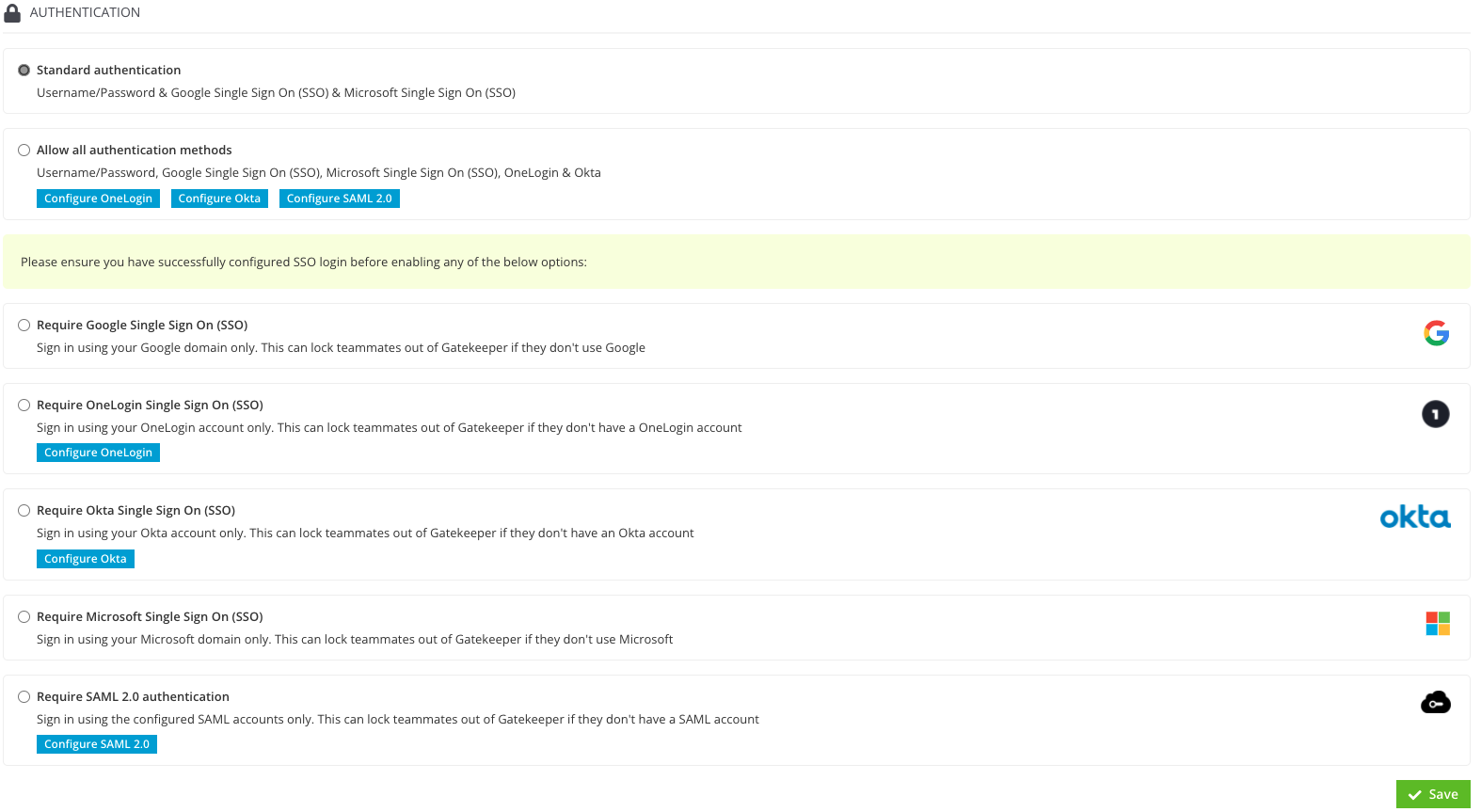 What does this mean for you?
This means that the most frequently accessed configuration pages are easier to locate and makes it simpler to see when restricting a tenant to require a specific SSO integration.
3. Monetary Custom Data Field Type
We have launched a new Type of Custom Data Field. The monetary type leverages the currencies that can be configured within Gatekeeper.
Where multiple currencies have been set up within a Gatekeeper instance, any of the currencies configured can be selected by the form submitter or Contract Creator.



When viewed within the repository this will automatically show a comparison to your reporting currency based on the exchange rate that has been set for your instance. If you update your exchange rate then the Monetary Custom Data Field you've set up will auto-adjust to reflect your current rates.

What does this mean for you?
This means that submitters can input values in the currency native to themselves or the related contract/vendor.
It removes the need for any ad-hoc currency conversion which is liable to introduce inaccuracies; maintaining Gatekeeper's ethos of creating a single source of truth for the whole of the Contract Lifecycle.
4. Associate Contract Master Draft
This new Workflow Action is designed to make working with 3rd Party Paper for contract eNegotiation more streamlined.



Using the Associate Contract Master Draft Action enables you to upload your Counterparties' draft contract, which automatically then becomes the Master Record file for the subsequent approval process and contract metadata.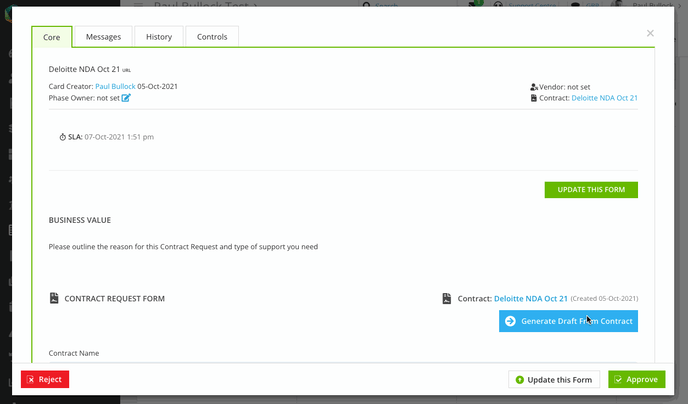 What does this mean for you?
This means that you can get the same benefits for Gatekeeper's eNegotiate solution regardless of whether you use your own Contract Templates generated from inside Gatekeeper or negotiate from your Counterparties' templates: full version management, comprehensive audit trail and eSignature solution are all available.
Third party contracts uploaded through this action will also leverage Gatekeeper's OCR Extraction and Indexing, benefitting from our Machine Learning technology.
For more information on incorporating this action into your existing workflows, please contact your Customer Success Manager.
5. Workflow Form Sidebar
Following the unveiling of a new Sidebar Form Layout in the last quarter, we have now extended this functionality to the View mode for Workflow Forms.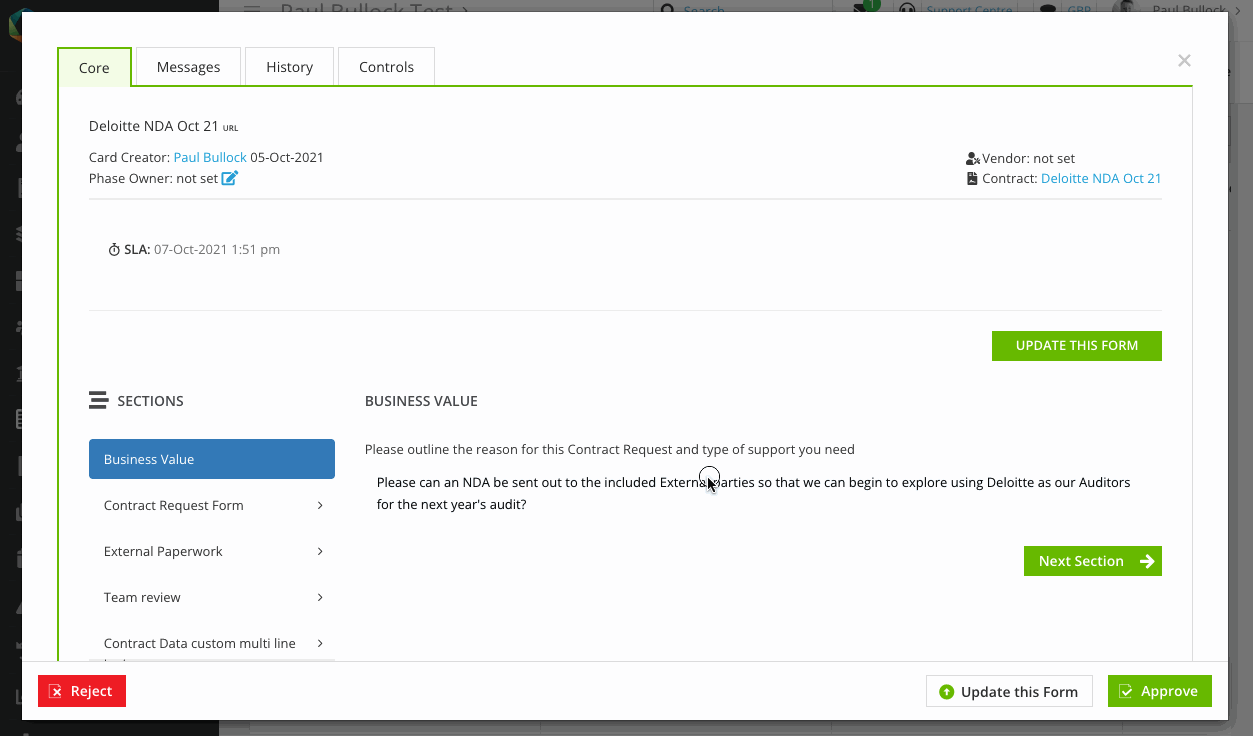 What does this mean for you?
This means that the same compact and user friendly layout can now be used for viewing form submissions as well as when editing them, giving a consistent visualisation of Form data for all Workflow users.
For more information on configuring the new form layout, please see this article.
6. Reject Cards without Filling Mandatory Fields
This change originated from our Ideas Forum and allows Workflow Approvers to Reject a card on the Kanban board without needing to fill out all of the mandatory fields on the Form.
What does this mean for you?
This means that you can set fields to require to be filled out in order to progress a card, but these fields do not have to be completed if you need to Reject a card.
This makes the Mandatory field requirement only apply at the point of approval; making it easier when Kanban cards have to be sent back for amendments, clarification or corrections.
7. Archived Objects Hidden from List Options
Archived Categories, Teams and Entities will now no longer appear as options in their relevant lists. This means that only options that are set to Live will now appear in such places as Contract Creation metadata options and Workflow Form submission dropdown options.
What does this mean for you?
This will help with migrating from one process to another as you can more elegantly deprecate from one set of options to another if your organisational structure changes.
Previously added options that have been archived will be marked as such in the repository, allowing at-a-glance visibility for where objects need updating.



For more information on these latest features, please contact your Customer Success Manager.