This article intends to walk you through the Executive Dashboard.
Gatekeeper features a range of interactive Dashboards to provide our Customers with visual representations of their data. Our Executive Dashboard sits at the very front of the app.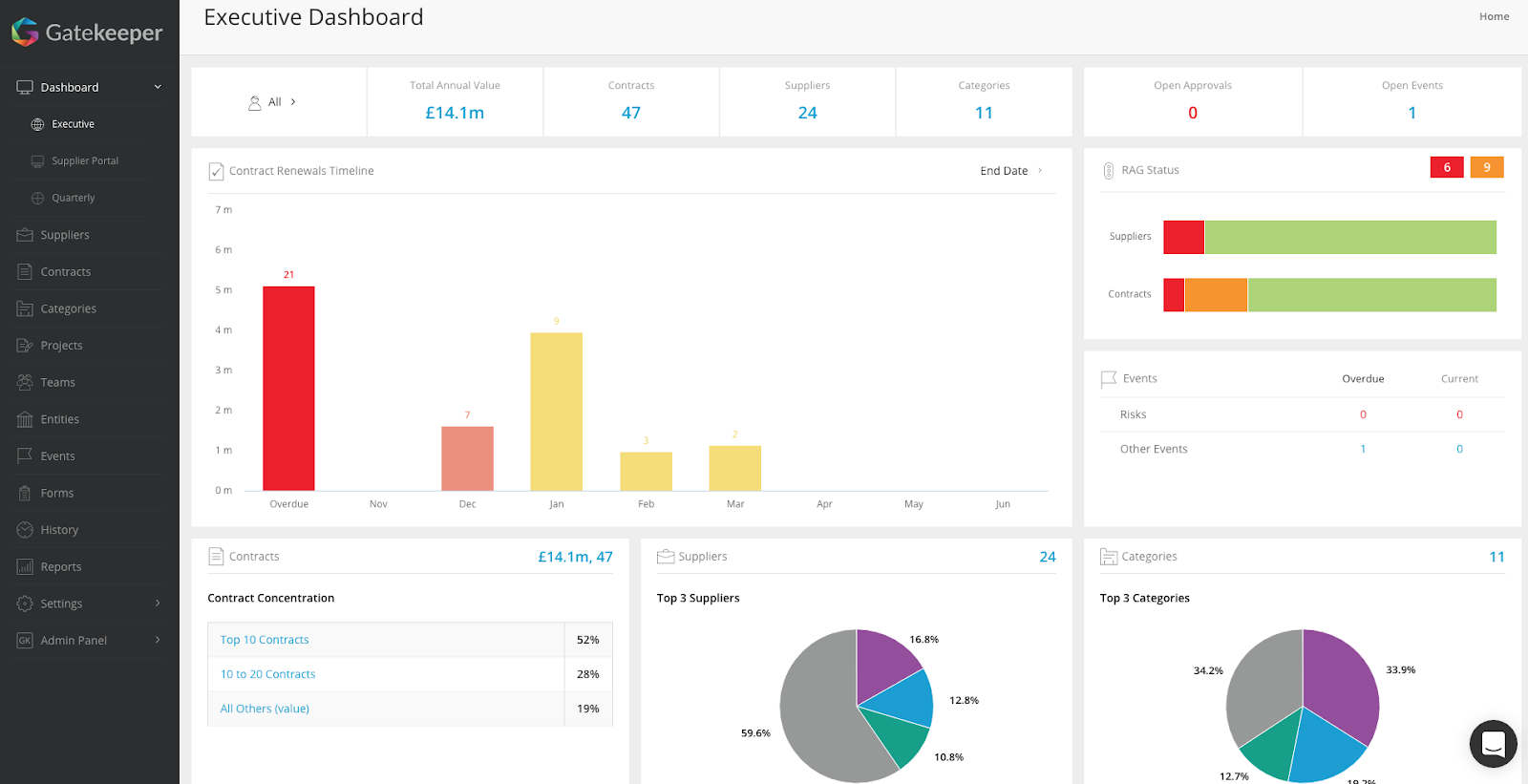 This is designed to give the user an overview of all data within their Gatekeeper tenant, and also can be easily configured to just view the contracts they themselves own: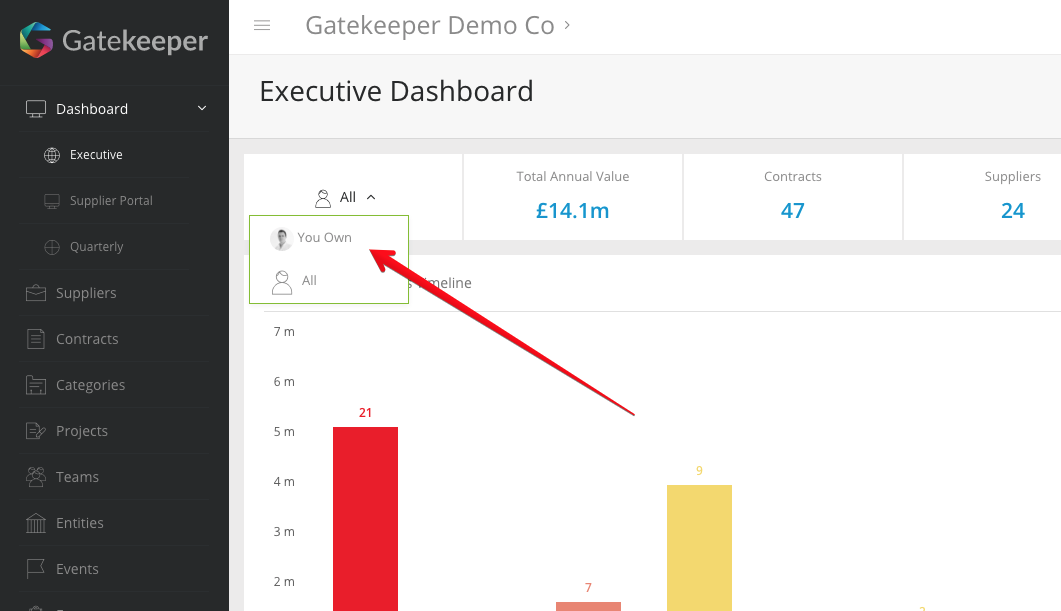 Each of the charts seen within all Dashboards across Gatekeeper return additional data where hovered over, and can be clicked on to drill down and see the report, or further dashboards below.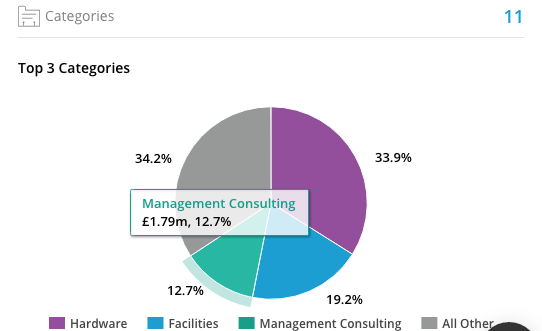 A key element of the Executive Dashboard is the Contract Renewals Timeline which helps ensures renewals are never missed again! Set by default to Contract End date, you can also toggle the view to see Notice Period End Date as well.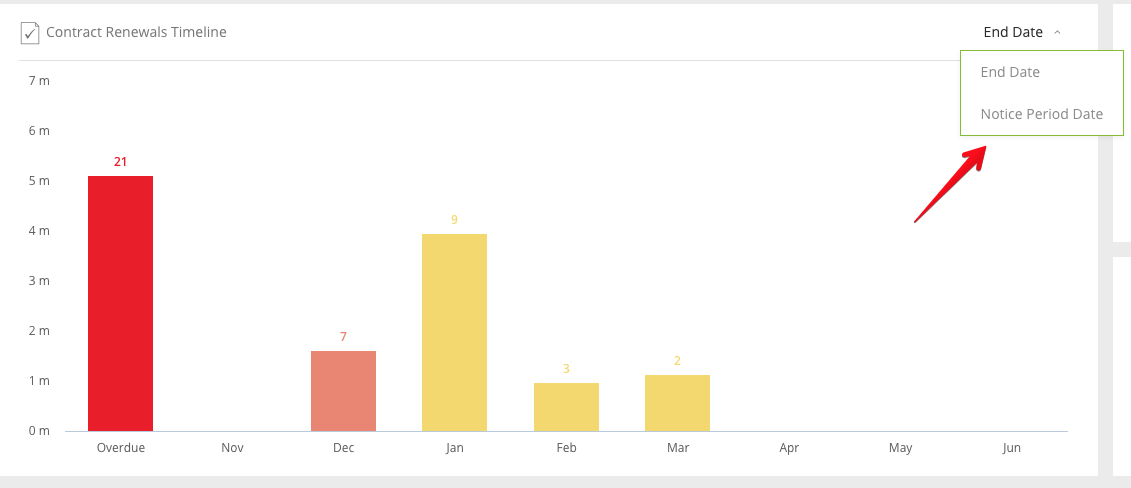 By drilling down on any of the bars within the chart above a simple list view is presented providing granular detail on the relevant renewals. This report can also be exported to CSV for offline data processing, or to PDF to easily share or present.

Data visualisation is a true strength of Gatekeeper and the Executive Dashboard underlines this, providing ready access for Customers to their KPIs to allowing them to improve efficiencies and reduce risk.
We hope you experience the same, but if you have any feedback please do get in touch.
Thank you!