There are 2 ways to create a Contract Draft in the eNegotiate workflow
Use a Contract Template that is stored in Gatekeeper for easy reuse
Use an external document or non-templated document
If you want to use a new or existing contract template during the eNegotiate workflow make sure you have an MS Word version of the template open at the start of this process.
To get started select "Settings" then "Configuration" from the main navigation.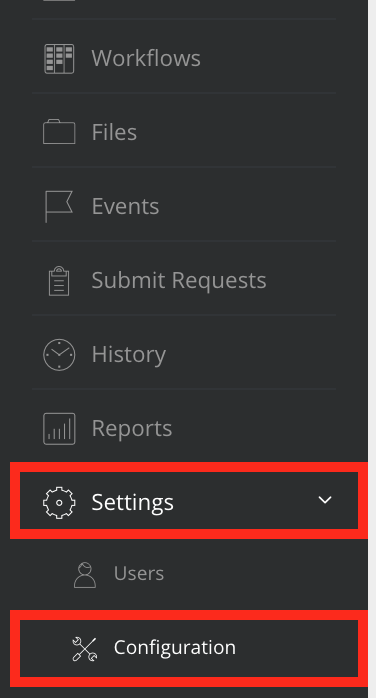 Select the "eNegotiate" option.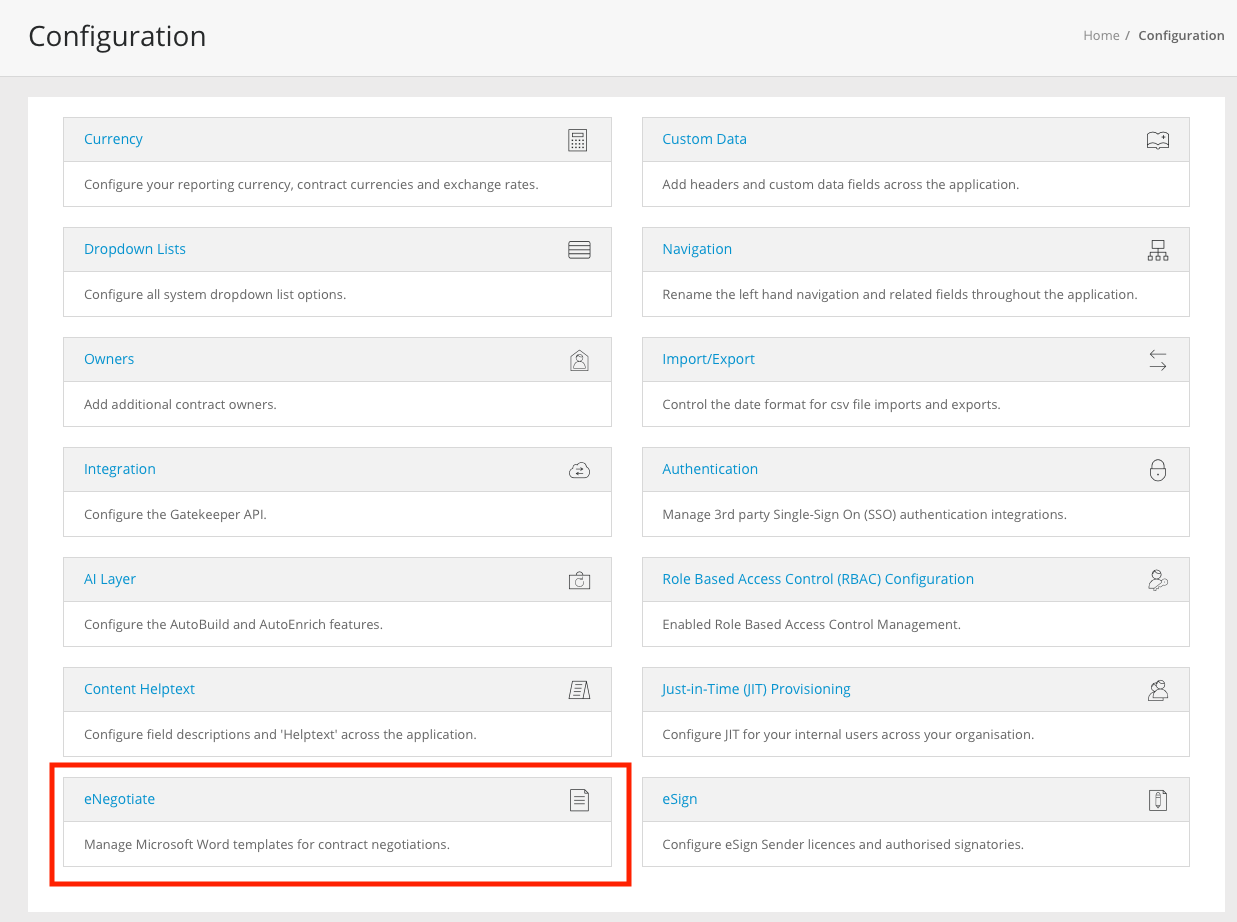 Click the "Add" button and select "MS Word Template"

If you wish to have details within the contract automatically populated during the eNegotiate workflow, you can use predefined handlebars.
Click the "See Instructions" button to see the list of available handlebars which can be within your MS Word Contract Template.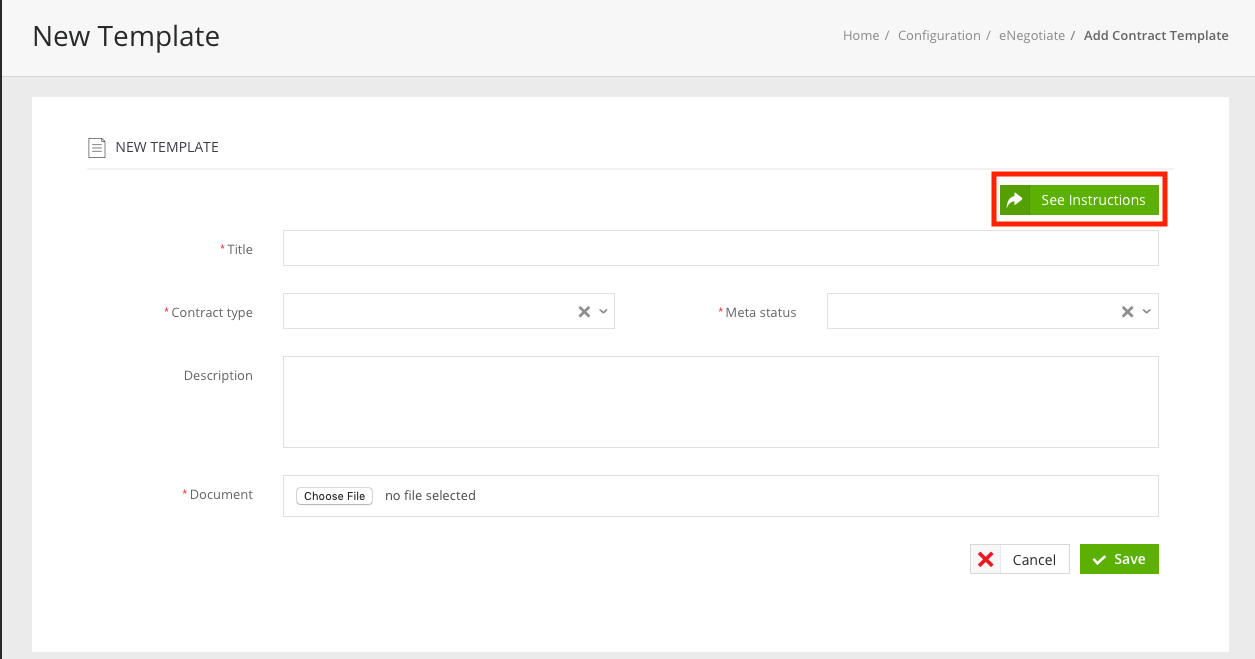 Simply enter the relevant "Keys" into your MS Word Doc Template where appropriate before you upload and save it as a template. The "Keys" will be substituted with the relevant metadata entered into the form during the Contract Request workflow phase.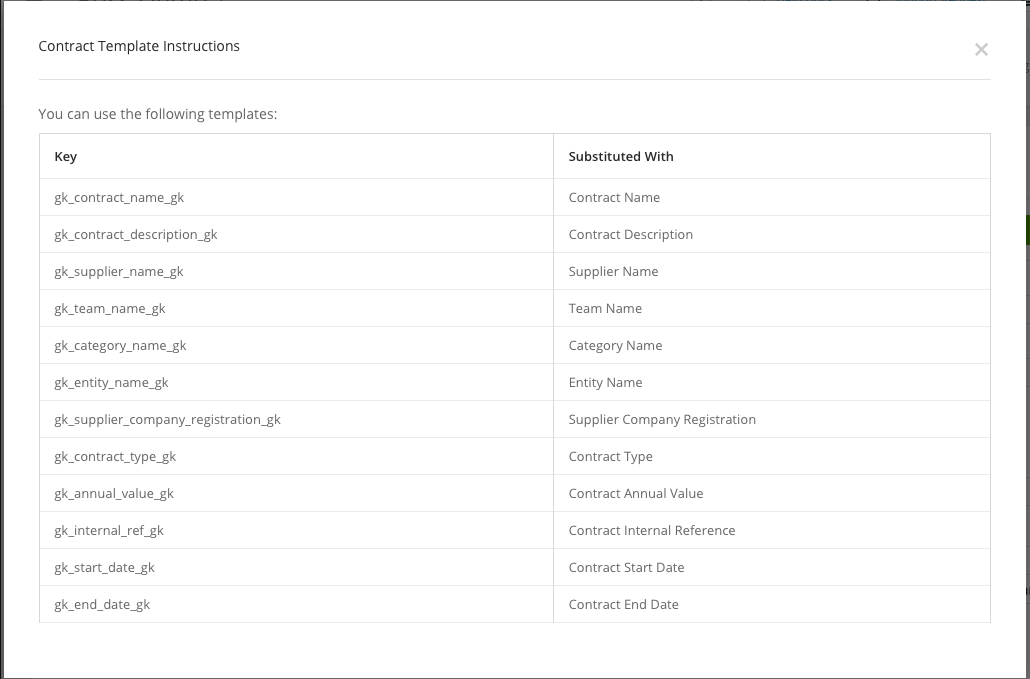 NOTE: Handlebars will only work for templates added via this contract template area. Handlebars do not work within files upload via request forms or phase
Once your template MS Word Doc is ready, enter the relevant details for this new Contract Template, attach your MS Word Doc and Click "Save"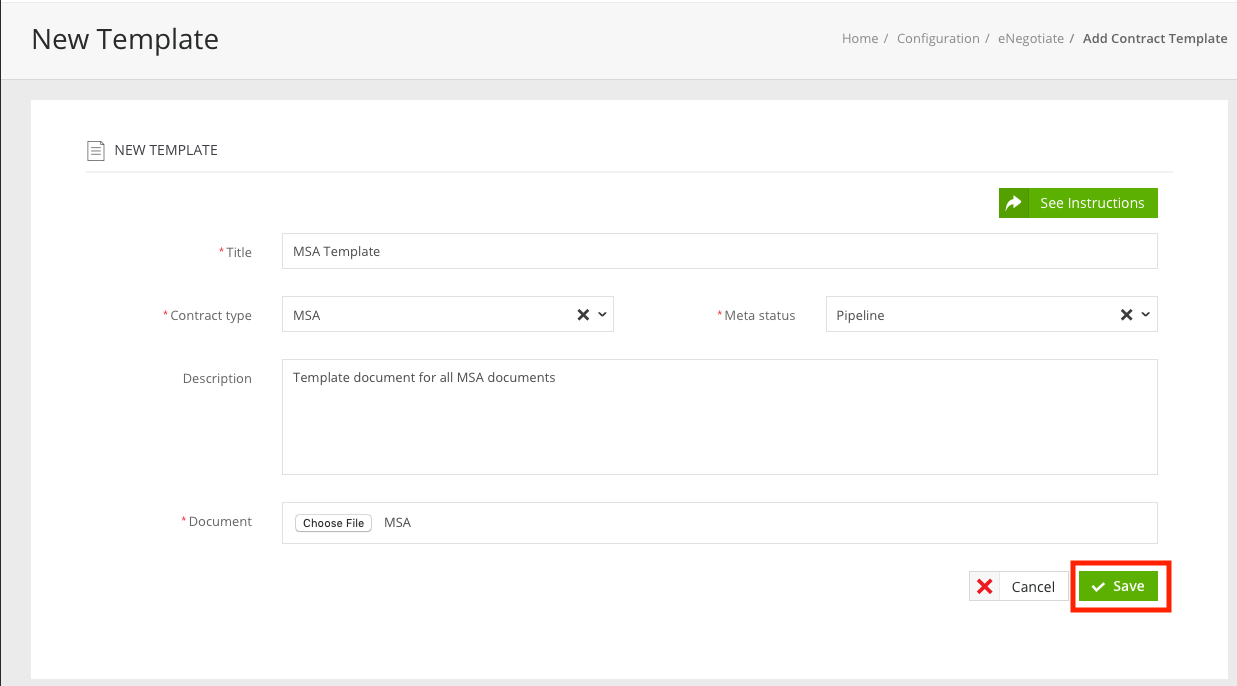 Your Contract Template is now available to use in the eNegotiate workflow.