Please read the Access Groups article for background and the value of using Access Groups to manager users in Gatekeeper.
When you select Add>Access Group, from within User Management you are presented with the 'Add Access Group' page: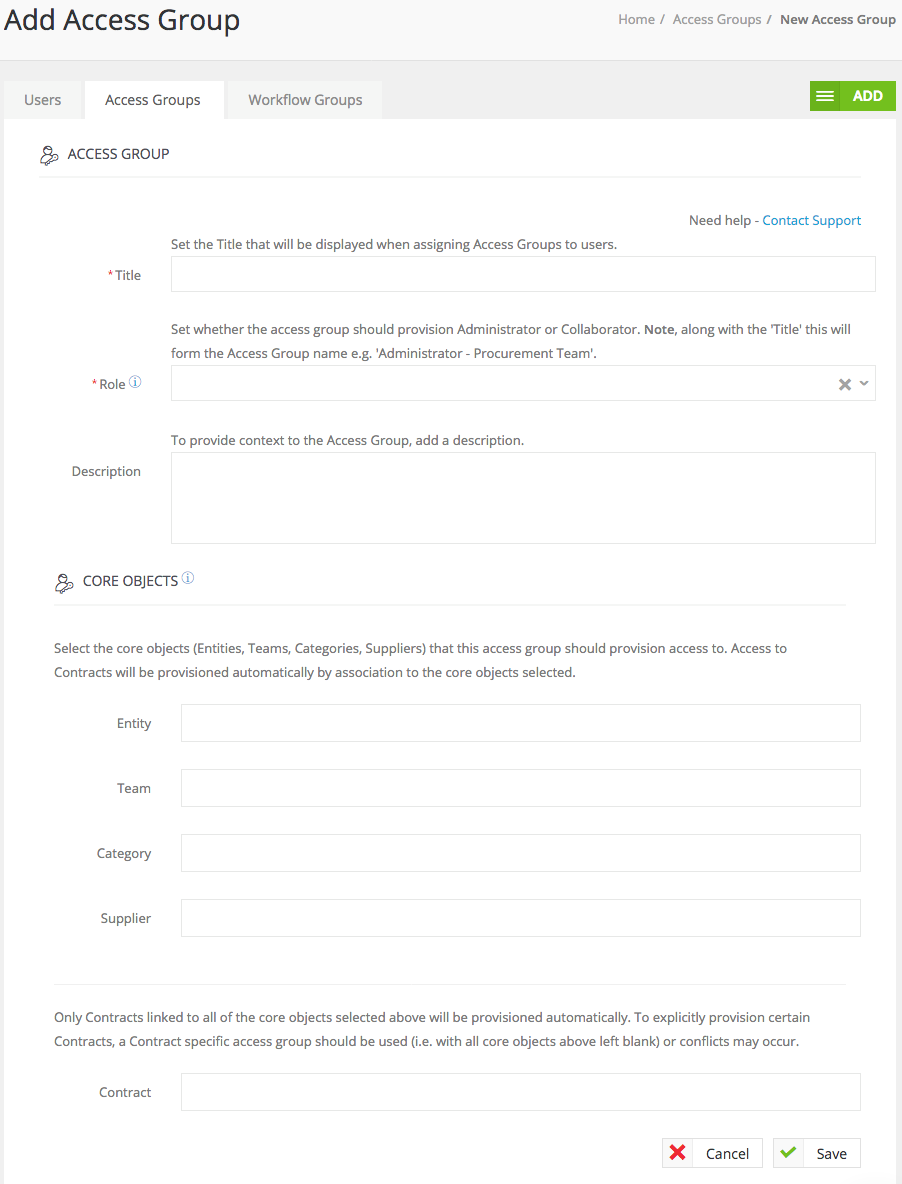 1, *Title
The Title will appear in dropdown lists when choosing an Access Group, this should be short but meaningful.
2, *Role
Choose whether the access group will provision Administrator or Collaborator permissions.
Note. Role + Title is used to list access groups in dropdown lists
Please see the Access Group Matrices to understand the difference in what will be provisioned between Administrator v Collaborator.
3, Description
If useful give the access group a description to provide further context which is useful for system administrators.
4, Choose the objects (Entities, Teams, Categories or Suppliers) that are to be provisioned by this access group
Entity
If access to Entities is to be provisioned, please choose as many as are required
Team
If access to Teams is to be provisioned, please choose as many as are required
Category
If access to Categories is to be provisioned, please choose as many as are required
Supplier
If access to Suppliers is to be provisioned, please choose as many as are required
Contracts
Contracts linked to all of the core objects selected above will be provisioned automatically
5, Finally click 'Save'