Start by navigating to the Files area of either the Contract, Supplier or Files section.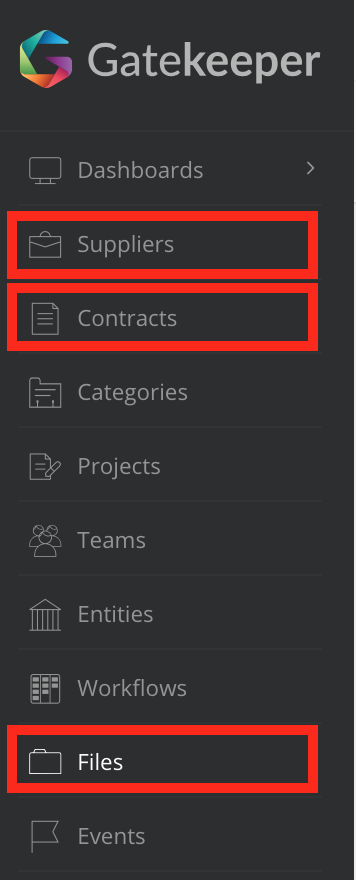 To initiate the eSign process, select the three dots to the right hand-side of the PDF file and select "eSign".
Note: If you need to upload a file click the green ADD button in the Contract or Supplier areas

Note: Users will need to be configured as an eSign Sender to initiate the eSign process.
Select "Next" to initiate the eSign process.

You can review the file or select "Scroll to prepare eSign" to move straight to selecting Signatories.

Select an Internal User from the dropdown list of Internal Authorised Signatories and the External Supplier User to sign the Contract and select "Request Signature".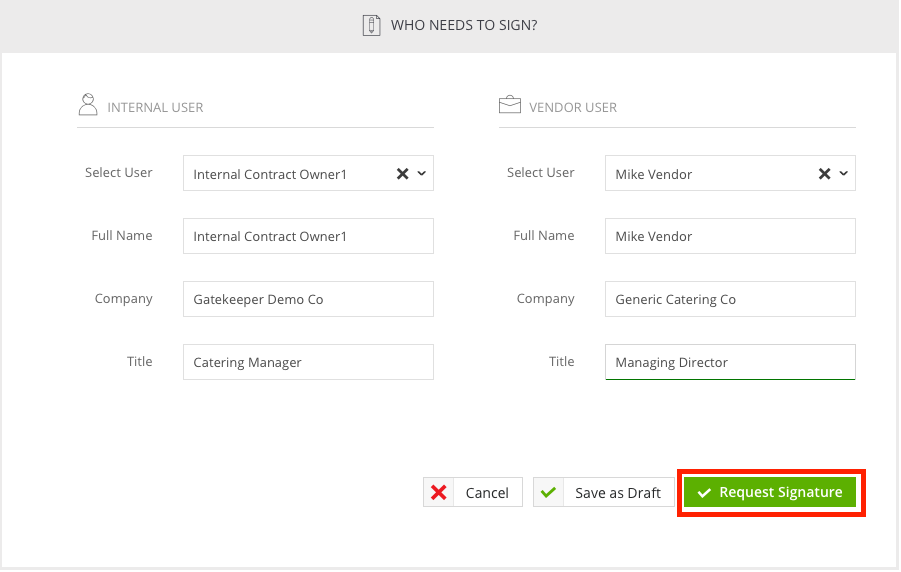 Both the Internal Signatory and Vendor Signatory will receive an email asking them to sign the Contract.

Note: Read further about eSign Signatory permissions here.
The Internal Signatory will be able to access the Contract directly from the email or select "eSign this document" to complete the eSign process.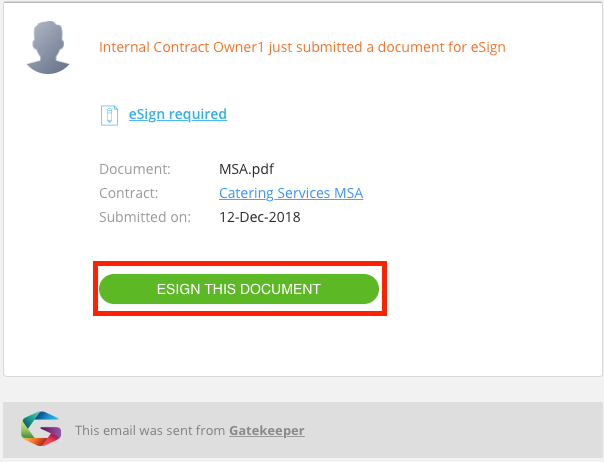 The Signatory can decide to decline signing the Contract or Scroll directly to eSign.

The Signatory will be able to view outstanding signatures and complete the signing process by selecting "Sign Here"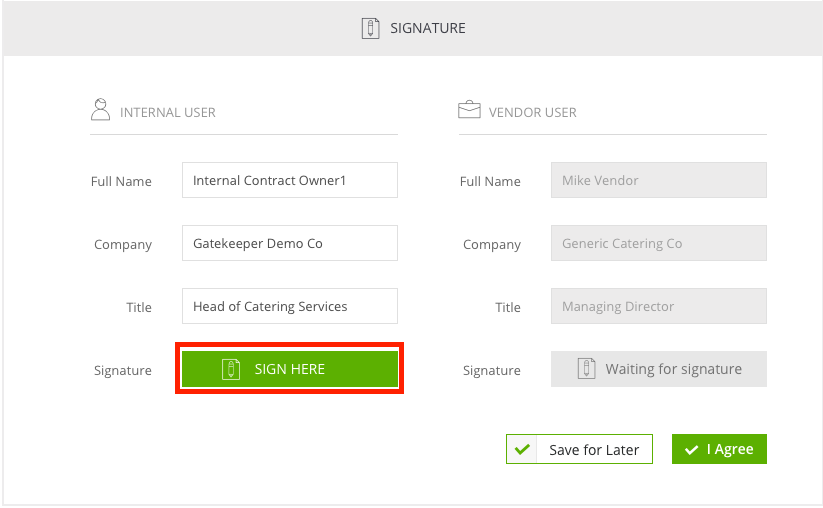 Signatories will be able to sign using 4 different methods.
Draw it in: Drawing their signature using a mouse or touchscreen
Type it in: Typing in their name and selecting a font style
Upload Image: Uploading a pre existing Signature Image
Saved: Returning Signatories will be able to access saved Signatures.
Once a Signature is complete, select "Save"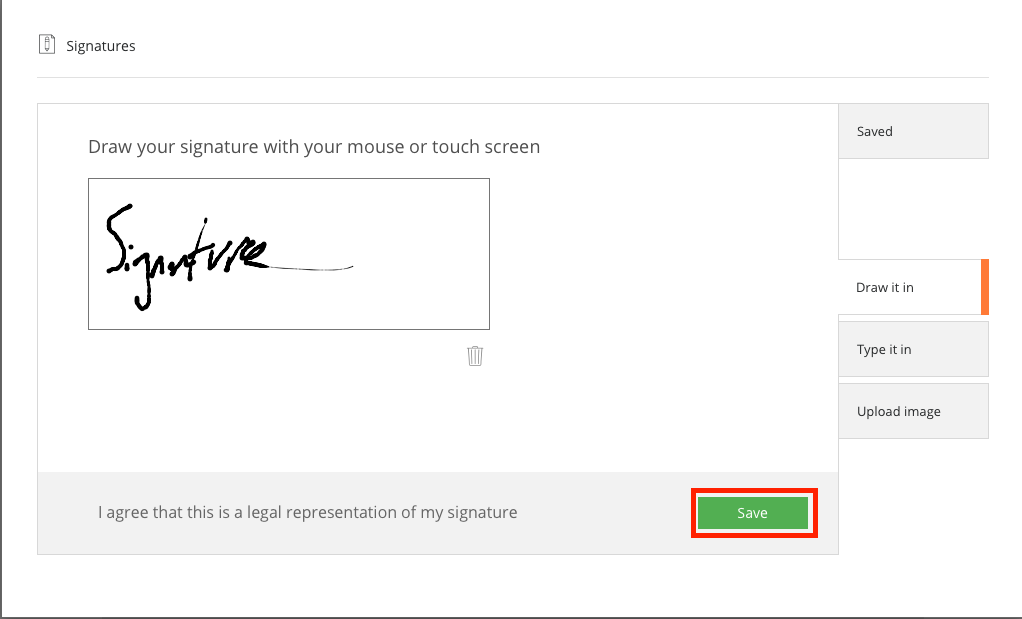 Then click on the Signature to be used in the signing of this Contract.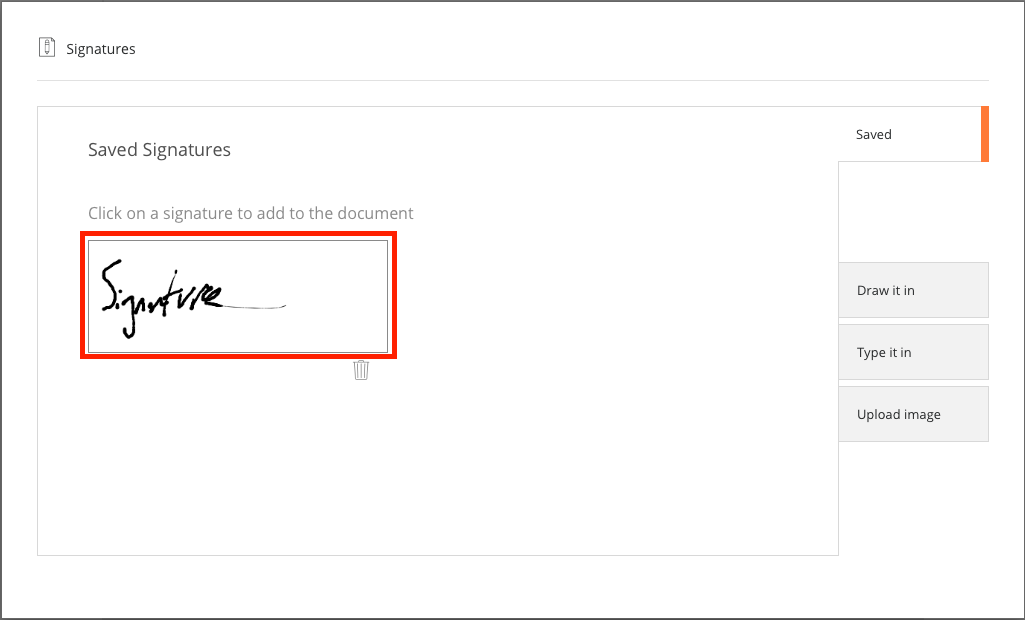 Select "I Agree" and the eSign for this contract will be completed.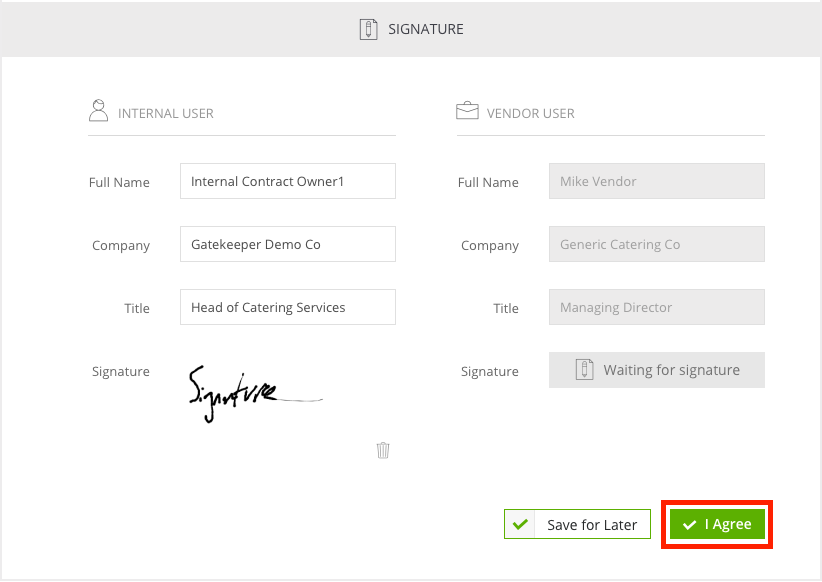 Other Signatories who have not signed the Contract will be sent an email informing that the other party has completed the eSign process.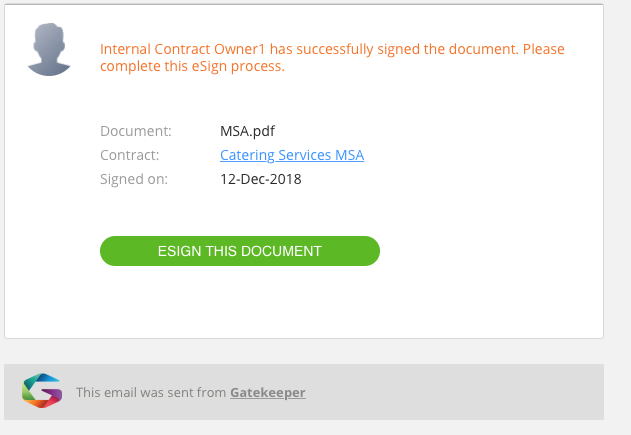 External eSign Signatories will follow the same process as outlined above for Internal eSign Signatories.
Once both parties have completed the eSign process, both parties will receive confirmation emails with a link to download a copy of the signed Contract.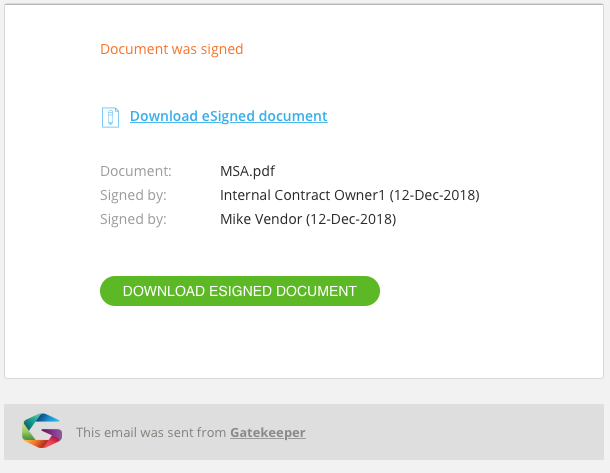 You can read further about tracking the progress of the eSign process here.