There are 3 ways to track the progress of an eSign document
(1) The first, is to navigate to the Files area on the left hand navigation
Here all files are listed, with the following details:


eSign: The stage in the eSign process this document is at.
eSign Internal User: The internal Signatory
eSign Vendor User: The Vendor/External Signatory
eSign Updated at: The last time the eSign process was updated
Color of the eSign icon: you can track the progress based on the following icon colors:
Grey: No eSign initiated on this file
Blue: Draft eSign process saved
Orange: eSign initiated and awaiting signatures
Green: eSign process completed
Note: If the above columns are not visible you can easily add them. Learn how to do that here

(2) The second, is to navigate to the file tabs in Contract or Supplier section
To get started, select "Contracts" from the main navigation menu.

Select the Contract record or Supplier Record linked to the eSign document.

Then select the Files tab and click the three dots to the right hand-side of the file and select "eSign"

This will display the current status of the eSign request.
When 'Awaiting Signature', this is displayed in Orange below the Signatories details.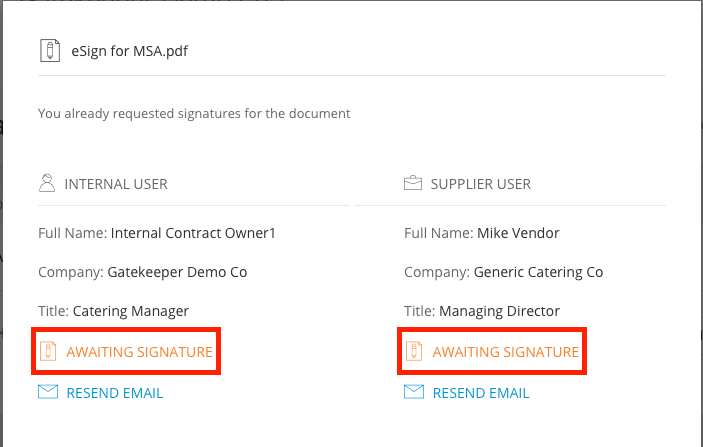 Once a Signatory has signed the Contract this updates to 'Signed' in Green.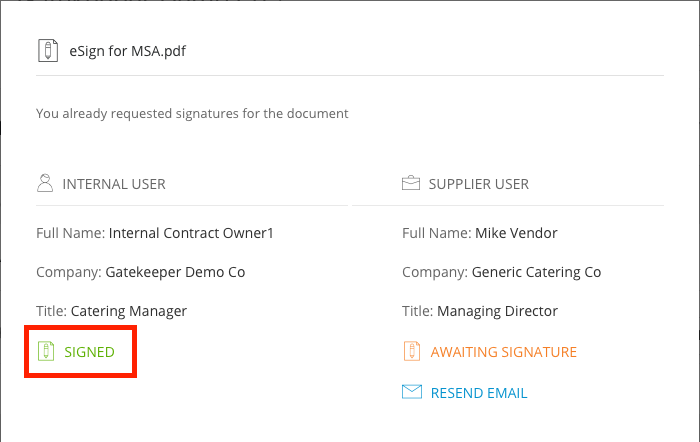 Below Signatories and Signature Status is in the eSign history, including when the process started, when the document was viewed and when the document was signed and executed, including the user completing the action with a date/time and location stamp.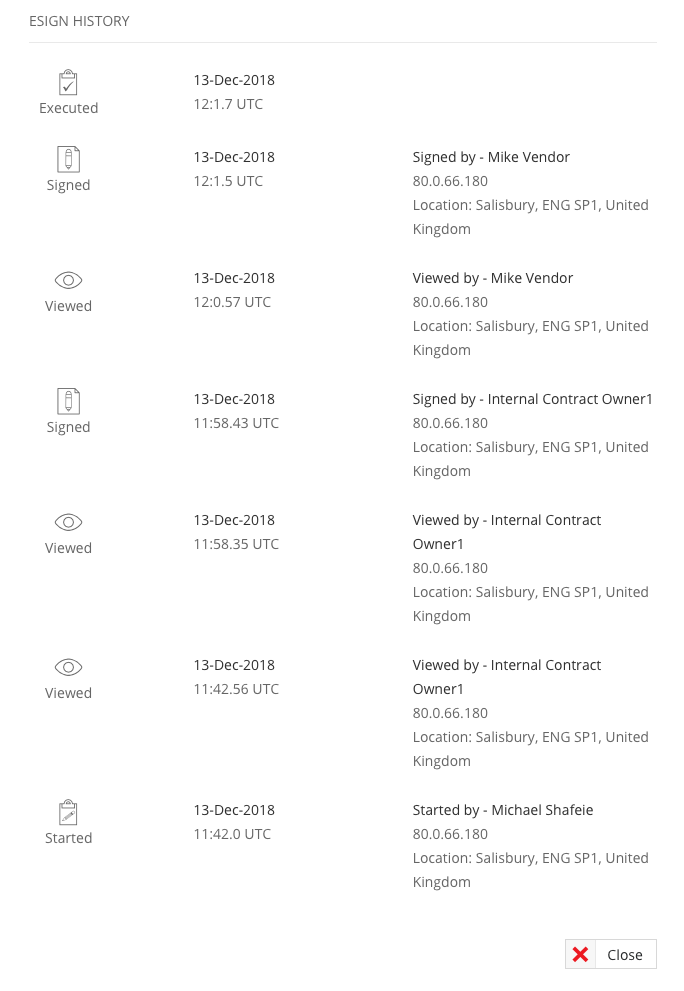 Additionally, you can view the history of the eSign process along with the rest of the Contract Records history in the Lifecycle tab.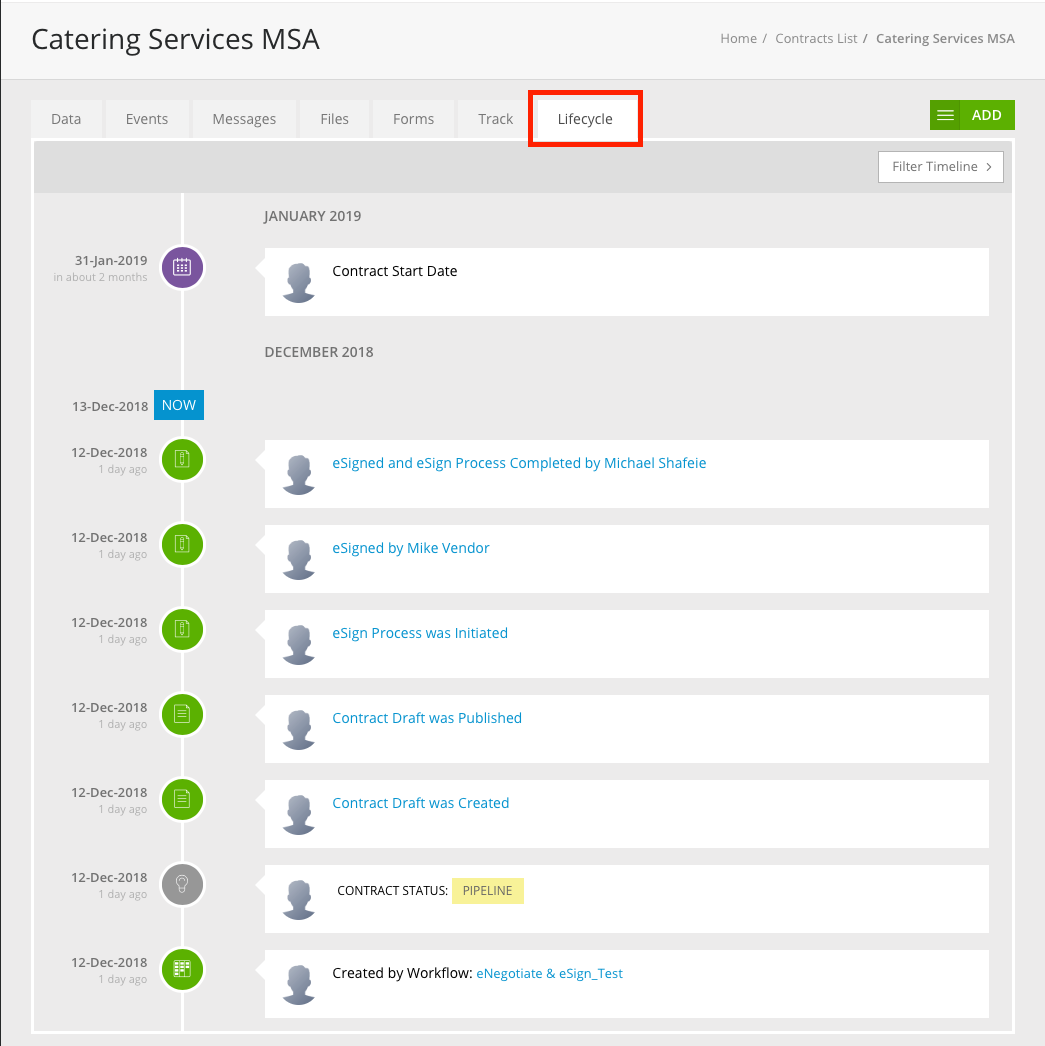 (3) The third way to view the eSign progress only applies if the eSign process was initiated in a workflow. You can monitor its progress there also. Please read more about in this in our workflow articles