Folders can be made (by users with the administrator role) to create an organisational structure for files.
Adding folders is the same process for all areas, so this article should function as a safe set of instructions for all.

Where to add folders
Start by selecting either Suppliers, Contracts, Projects, or Entities from the left navigation panel.
Next, drill deeper into the appropriate record by selecting it from the list.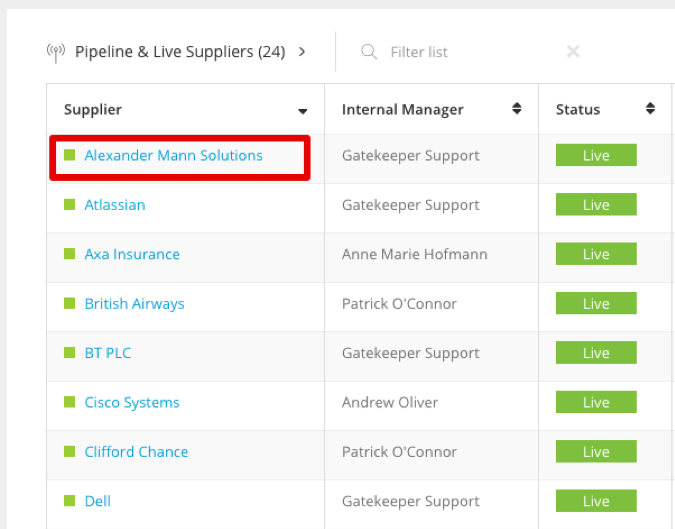 Select the Files tab. Your screen may look different, depending on the record type you're drilling into, but they should all have a Files tab.

From here, you'll be able to add and rearrange folders, as well as add files to those folders.

How to add folders
From the Files tab of any record, you can select the Add New Folder button.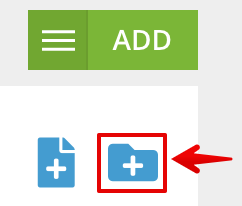 In the window that appears, enter a name into the Title field and click Save.

Your folder will now appear in your list of files.

Adding files to folders
Once you have a folder in your list under the Files tab of a record, you can now move files (and other folders) into it.
Simply click the file/folder, drag it to the folder where you'd like to put the item, and then release the mouse button.

The item is now inside of the folder.

Rearranging folders and creating tiers
The order of folders can be rearranged by simply dragging and dropping them into a new place within a list of folders.
Additionally, a tiered structure can be made from folders, by putting one inside of another. There are no limits to the number of tiers that can be made. So Folder A could be the Parent Folder and contain Folder B, which contains Folder C, which contains Folder D, etc.