Workflow notifications notify users of a Workflow Card's activity, the Notification sends an automated email notification to a specified user(s) or Workflow Group. Workflow notifications are configured per workflow phase.
A Workflow Notification can be sent to 4 different types of recipients:
Who can Configure Workflow Notifications?
The following users can configure Workflow Notifications:
How to Enable Workflow Notifications?
Open the Workflow you wish to edit.

2. Click the Edit icon against the Phase that you will be configuring a Workflow Notification for and select Edit this Phase.

3. Select Form Access on the phase configuration menu.

4. Select the recipient(s) and click Save.

How to Configure Workflow Notification Templates?
Click Edit Template.

2. Decorate the Notification Template and click Update.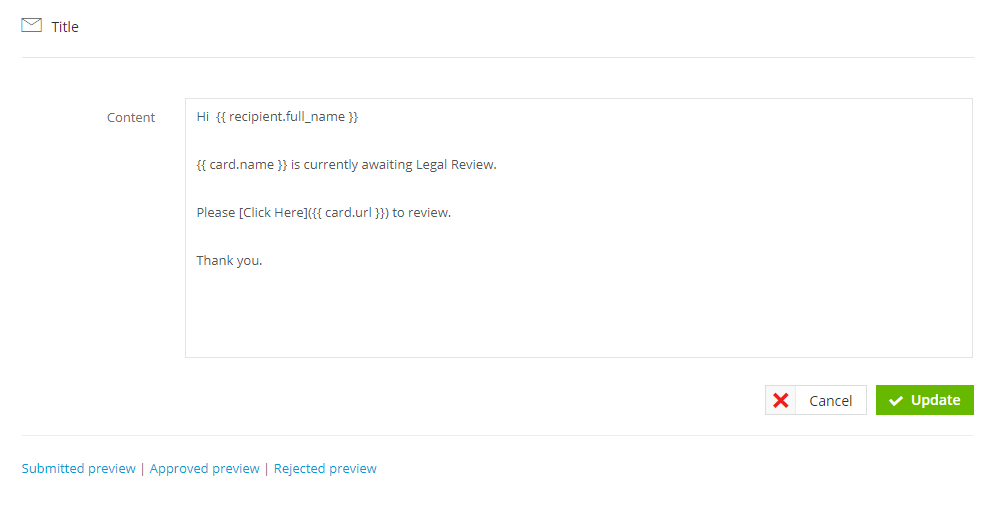 How to Format Workflow Notification Templates?
Markdown is a simple language used to add formatting to text. Gatekeeper Notifications use the Markdown syntax. It allows you to easily add bold, italics, links, lists, paragraphs, headers, and images. You can add markdown to your Workflow Notifications in Notification Template Editor.