This article will walk you through the options available to customise your user profile.
In this article
Access your user settings
To access your user profile, simply select the profile icon in the top right-hand corner of Gatekeeper.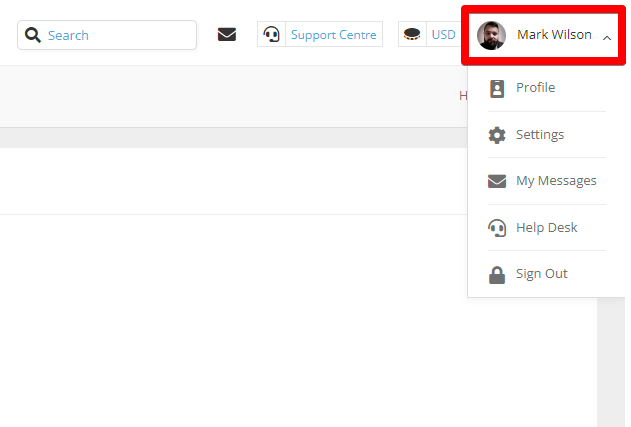 Edit your User Profile
To access this area, first, select your user icon, then select Profile.
You can change your base user information, such as name, title, telephone, etc.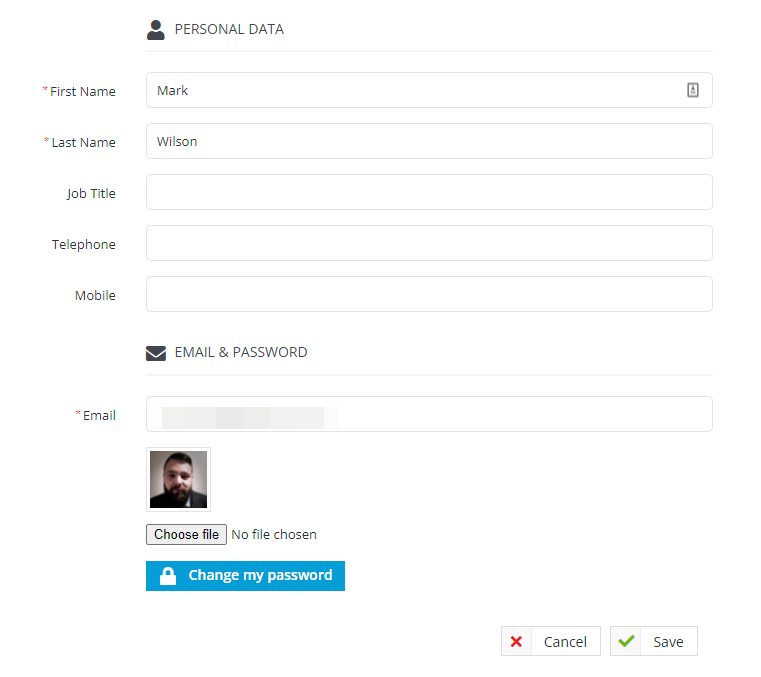 Edit your Settings
Here you can edit your user-specific settings. This includes your Weekly Summary Email, default Dashboards, and Workflow delegation.
Weekly Summaries
Here you can enable or disable your Weekly Summary Emails. Simply tick them on or off to enable/disable the email.
In addition to this, you can decide whether the Weekly Summary Email will send with only information relating to objects you own, or all objects that you have visibility of.
Dashboards
Here you can enable/disable dashboards and also set the default dashboard on log-in.
Workflow Management
Please see our article on Workflow Delegation here for further information.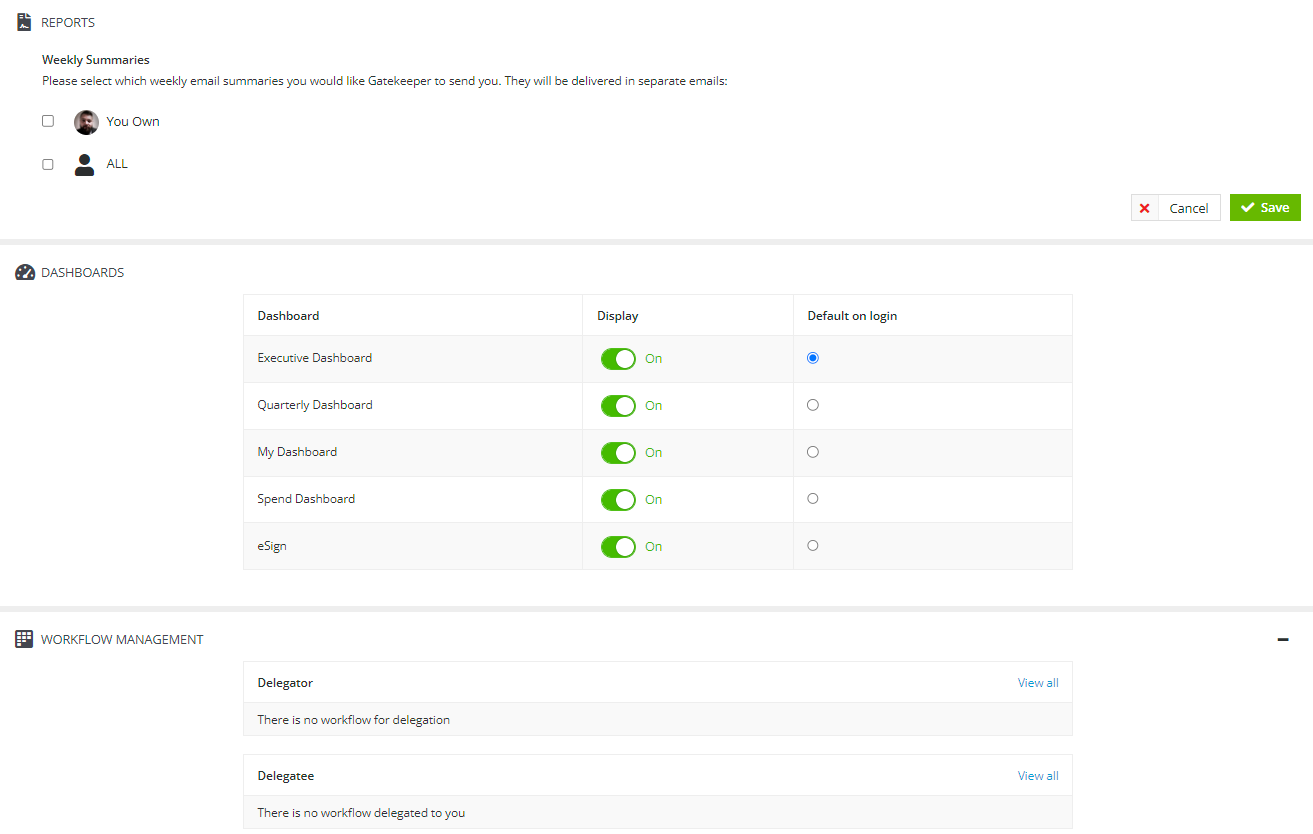 Your Dashboards may differ from those in this screenshot. This is due to User Permissions.
View your Messages
Here, you can view any message threads that you have been associated with.

Beginning a message thread must be done from an Object. E.g. a Contract or Supplier record. The Messages section of your user profile is for viewing existing messages only.
Help Desk Messages
Here, you can view any associated Help Desk Messages.
For further information on the Help Desk, please see this article here.
Sign Out
Use this option to securely sign out of Gatekeeper.