Assigning an owner to an Event
If the creator of the event sets the owner to be someone other than themselves then that owner will get an initial email notifying that they have been assigned the event.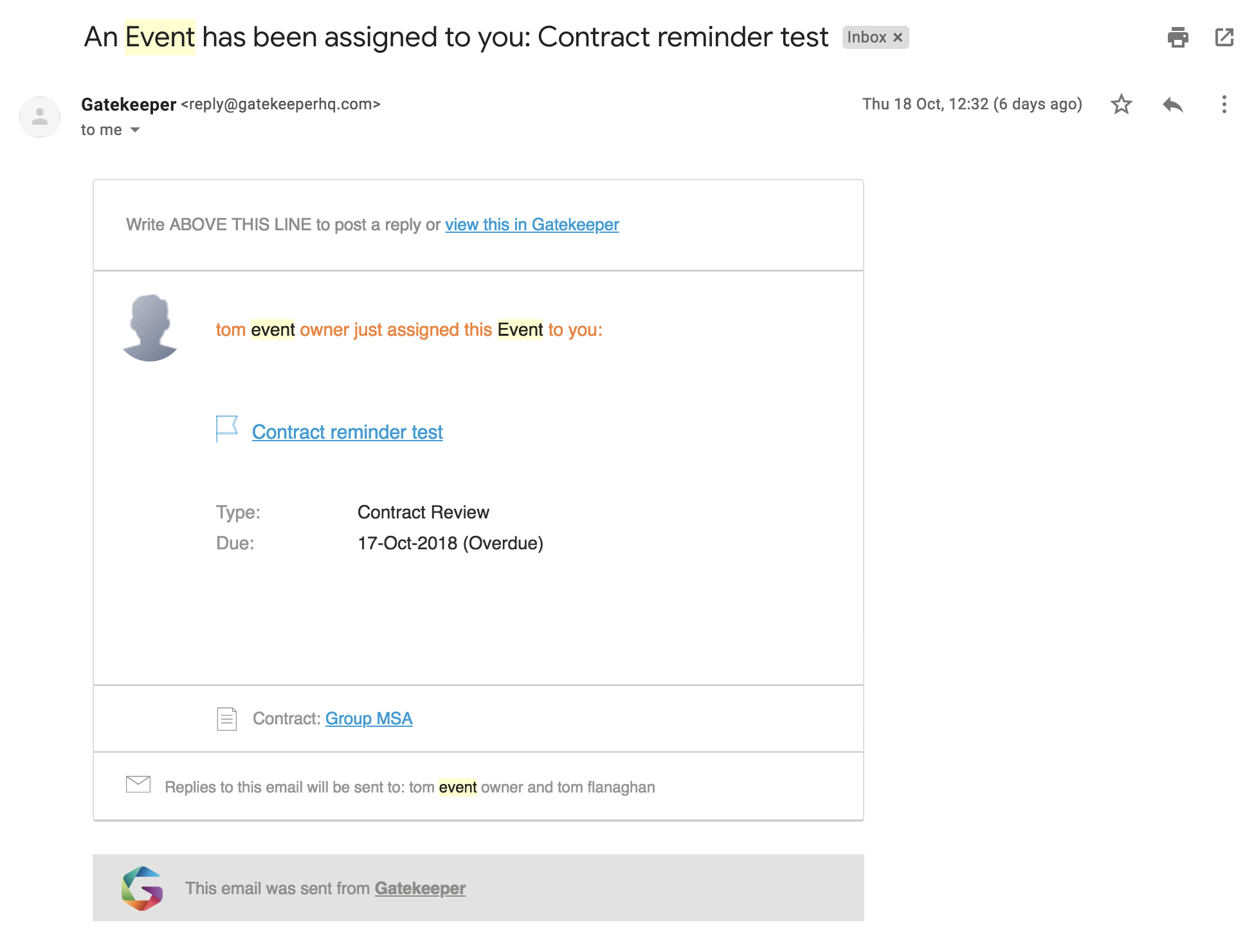 When an Event is due today
After creating an event and it gets to the day of the due date the creator and owner of the event will receive an email notifying them of the fact. It will display information such as the event name, contract name, due date & a link to the event to review.
If the creator is also the owner then they will only receive one email.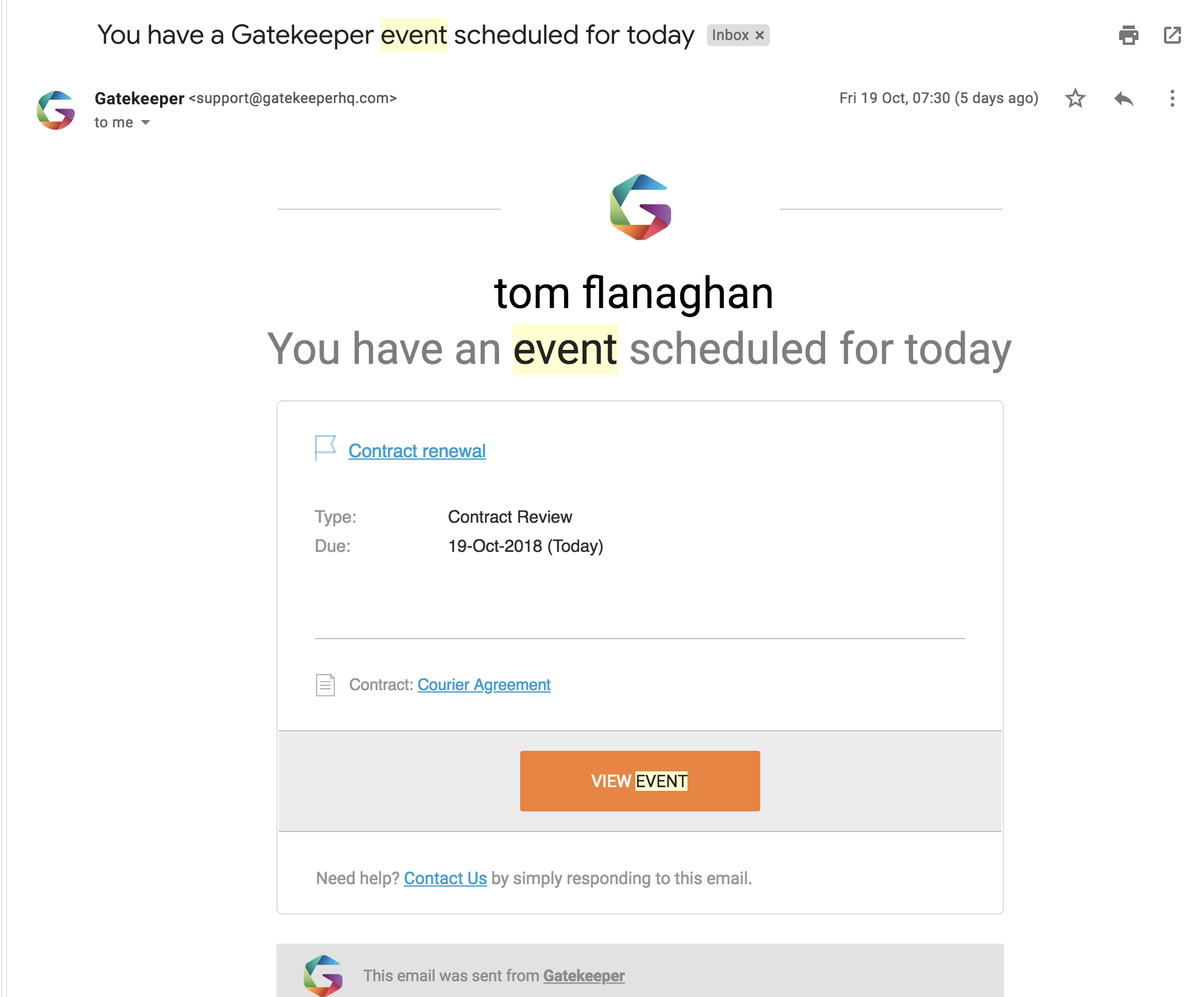 Advanced Settings - Approvals
When an event is marked for approval the designated approver will receive an email once the event has been completed & submitted for approval. If the Event was rejected it will then be ready to be marked as completed and sent for approval again.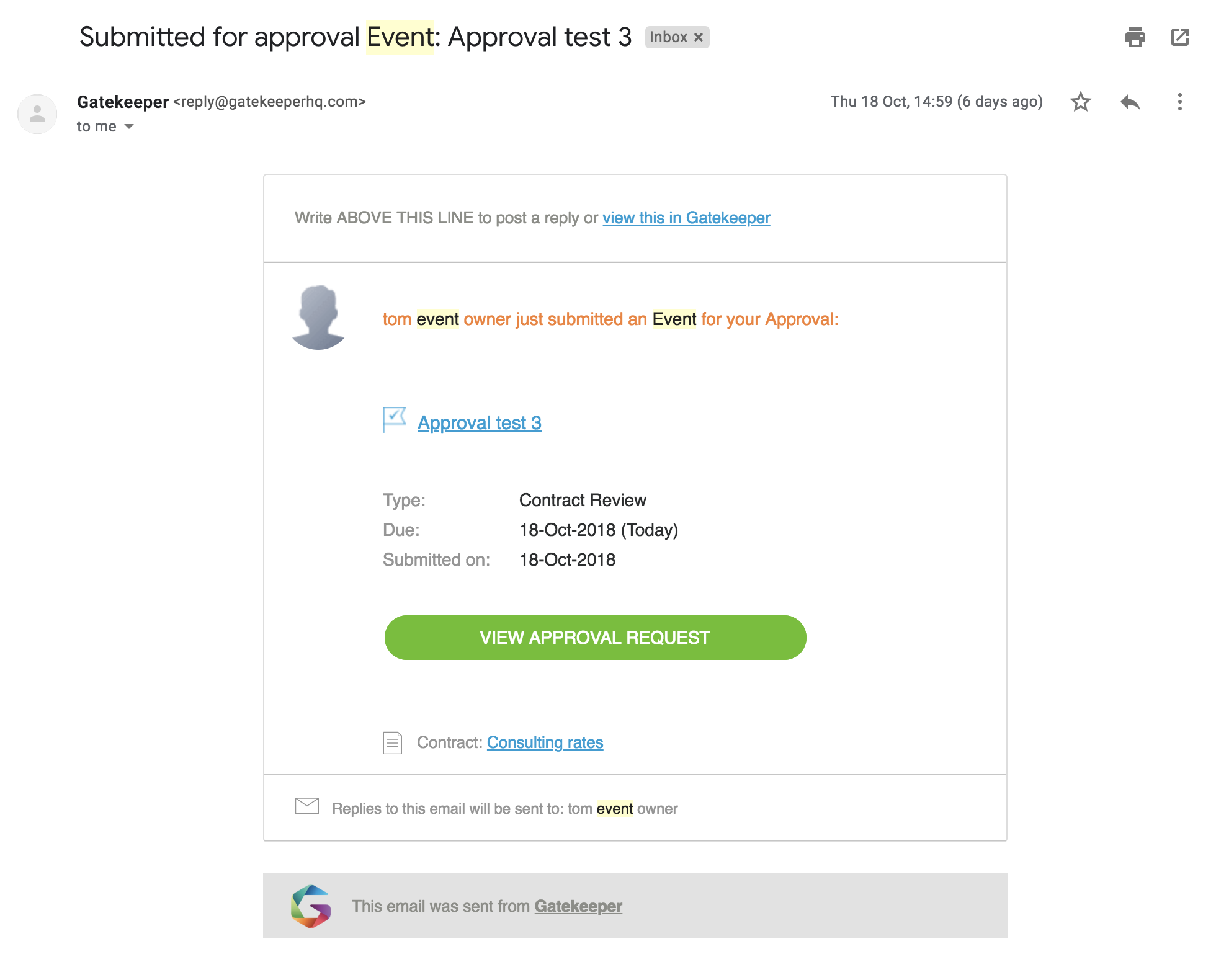 Once the event has been approved or rejected the relevant email will be sent to the user who submitted the event for approval along with a rejection reason if applicable.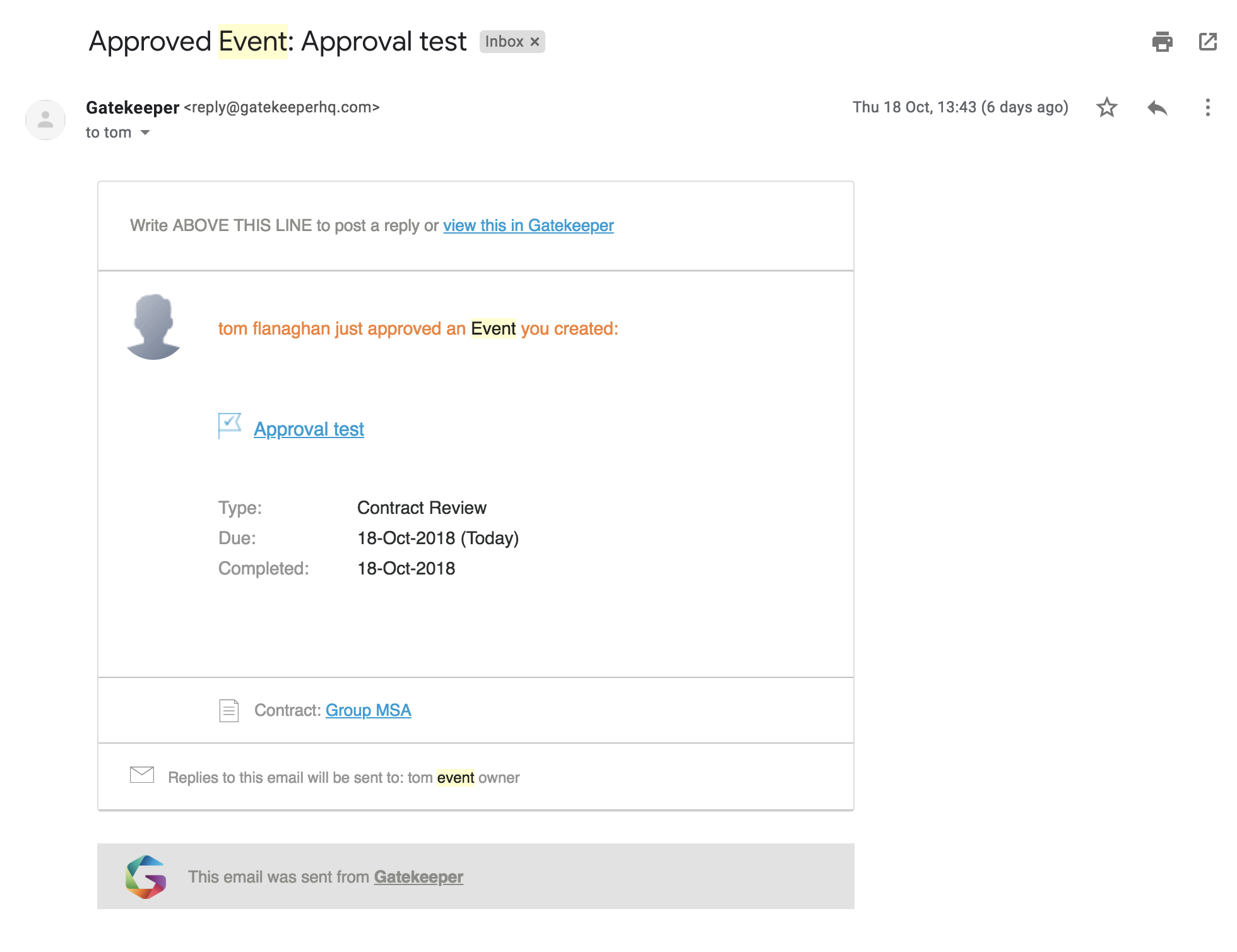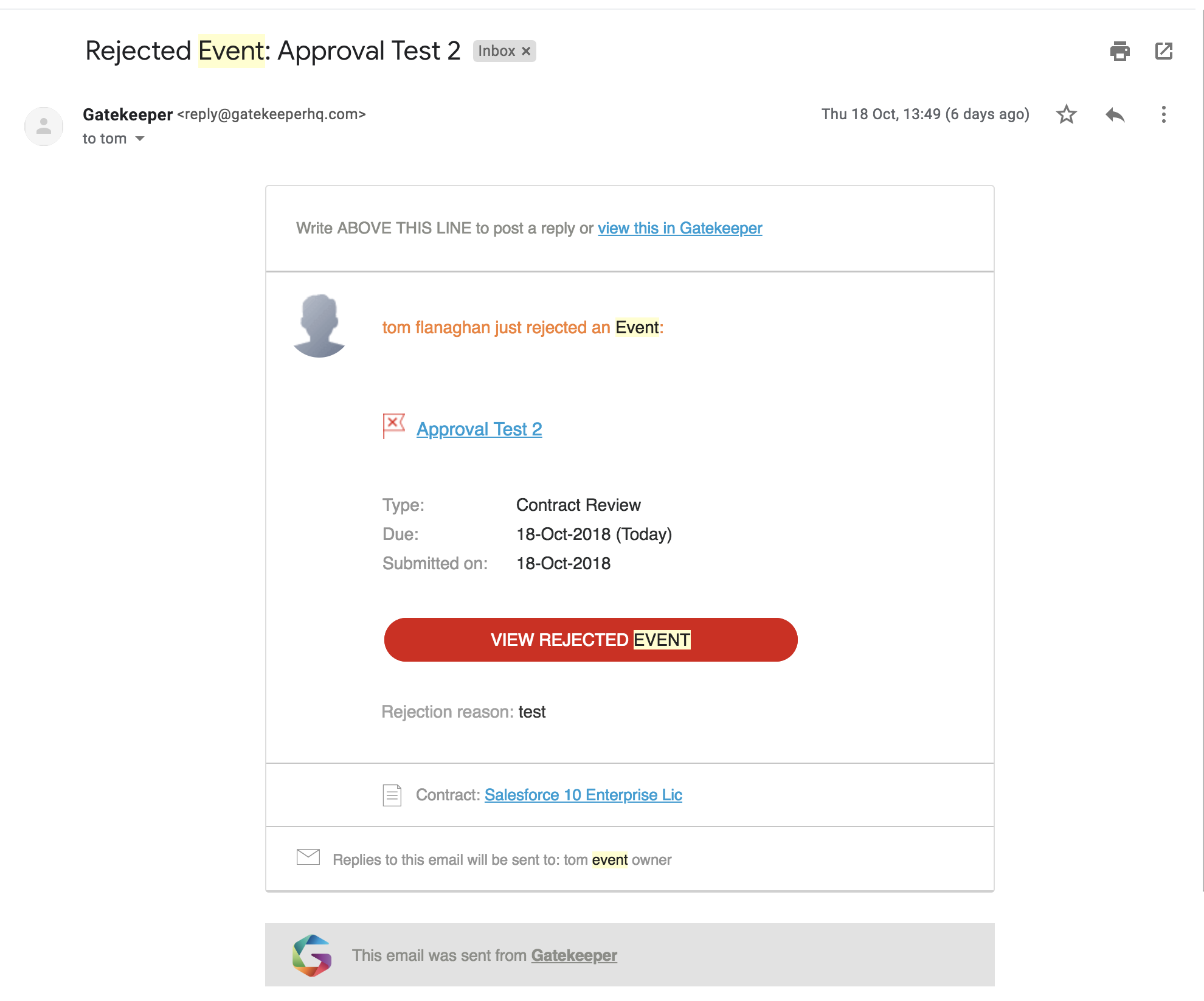 Advanced Settings - Notifications
When enabling the notifications you receive an email every X amount of days (X being the amount of days configured) stating the event details and how many days it is overdue by.