We are excited to announce the second part of this month's product release update. This brings even more enhancements and automation power to Gatekeeper - new Best Practice Workflow templates, improved Workflow Card layout, and more!
1. Best Practice Workflow Templates



Take Control
We are introducing our new and updated 'Best Practice Workflow (BPW) Template Library' - a collection of pre-built templates designed to simplify workflow creation and support your digital process transformation with the most powerful workflow features.

Our product experts have developed the BPW templates based on industry best practices, ensuring they can be easily tailored to meet your unique business requirements. Simply select from our library of tried-and-tested templates and customise them as needed using the Setup Guides provided.

With BPWs, your processes will be streamlined through automation and reduced manual intervention, resulting in faster turnaround times, fewer errors, and increased productivity.

We're dedicated to providing the tools you need to succeed, and our BPW template library is a significant step in that direction. Give it a try and experience the benefits of streamlined vendor and contract management.

Best Practice Workflow Setup Guides:
🛠 Create Your Own - File Expiration Workflow
🛠 Create Your Own - Contract Renewal Review Workflow
🛠 Create Your Own - Contract Amendment Request Workflow
🛠 Create Your Own - Market IQ Escalation Workflow
🛠 Create Your Own - Vendor Onboarding Workflow
🛠 Create Your Own - Internal Contract Request Workflow

2. Improved Workflow Card Layout



Restore Visibility
We know it can be frustrating to scroll through long workflow forms where information is organised vertically. This month, we've made it our mission to simplify your user experience by redesigning the layout completely.

Our new design features a new column on the right-hand side of the workflow form, where the Messages, History and Controls tabs are always visible as you navigate through the form. This column is known as a 'sidebar'.

We've also added the option to display workflow phase descriptions in the sidebar, saving you the trouble of having to scroll to the top of the page repeatedly.

With these changes, you'll have a clearer view of all the necessary information right in front of you, no matter where you are in the workflow form.

For more information on enabling the sidebar layout for descriptions, please refer to this Knowledge Base article.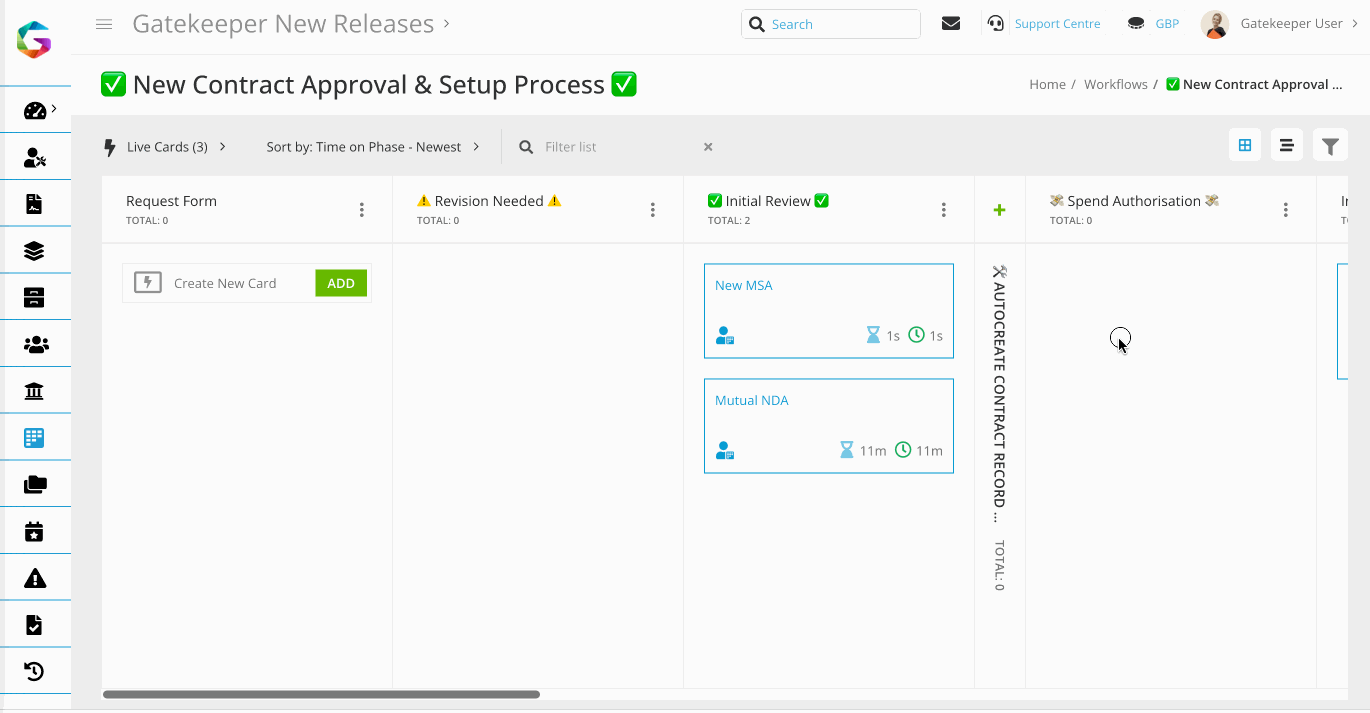 3. Tiered Vendor Market IQ Scores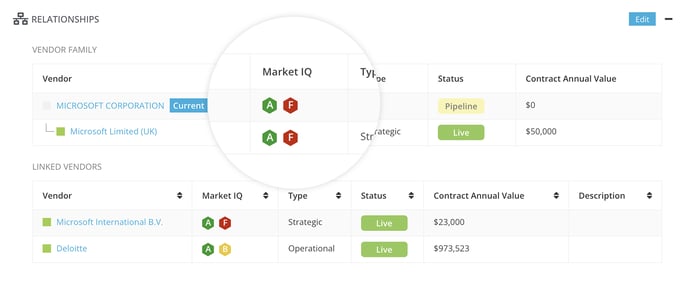 Safeguard Compliance
We've extended our Linked Vendor Relationships feature released last month to give you an even better view of your vendor ecosystem. This new update lets you view your vendors' Market IQ Financial and Cyber scores directly within the relationships tab.

The Market IQ scores provide a high-level indication of the financial and cybersecurity risks associated with each vendor by tier, helping you to make informed decisions that safeguard compliance and reduce risk.

With this information readily available in one place, you can save time and effort while ensuring that your direct and n-tier vendor relationships fully comply with your organisation's policies and standards.

For more information on how to create vendor relationships, please refer to this Knowledge Base article.
We think you'll also love:
Gatekeeper for NetSuite is easier to set up now that Client ID and Client Secret no longer need to be generated in NetSuite and entered on our settings page.
The latest API updates allow you to:

Retrieve the total number of records in a pagination response payload - this gives you a better understanding of the number of records to parse for record processing and if subsequent records are present.
Download Master Record files with a new API endpoint to store them as backups in a separate archive system or document management platform e.g. Sharepoint.
Set your Contract Owners as part of the Create/Update Contract endpoint, which removes the need for a separate request.