This article intends to walk you through an introduction to the Risk Module.
The Gatekeeper Risk Module provides a comprehensive suite of Governance, Risk and Compliance (GRC) Management, giving insights into a detailed breakdown of Risks across the Supplier base and organisation. The module is an Add-On to Gatekeeper.
For support and guidance in configuring the Risk Module, as well as adding and managing Risk data, please see these additional articles:

Risk Controls
Risk can be listed by type, category and owner. An overall 'Risk Score' is calculated from 'Probability' and 'Impact' variables. This approach allows granular controls over Risk calculation and supports the mapping of Risks into an overall 'Heat Map'.
Each risk has an owner and due date. Additionally, any custom data fields can be added across all risk types or individual risk types to record additional metadata such as controls, mitigation, additional parties and more.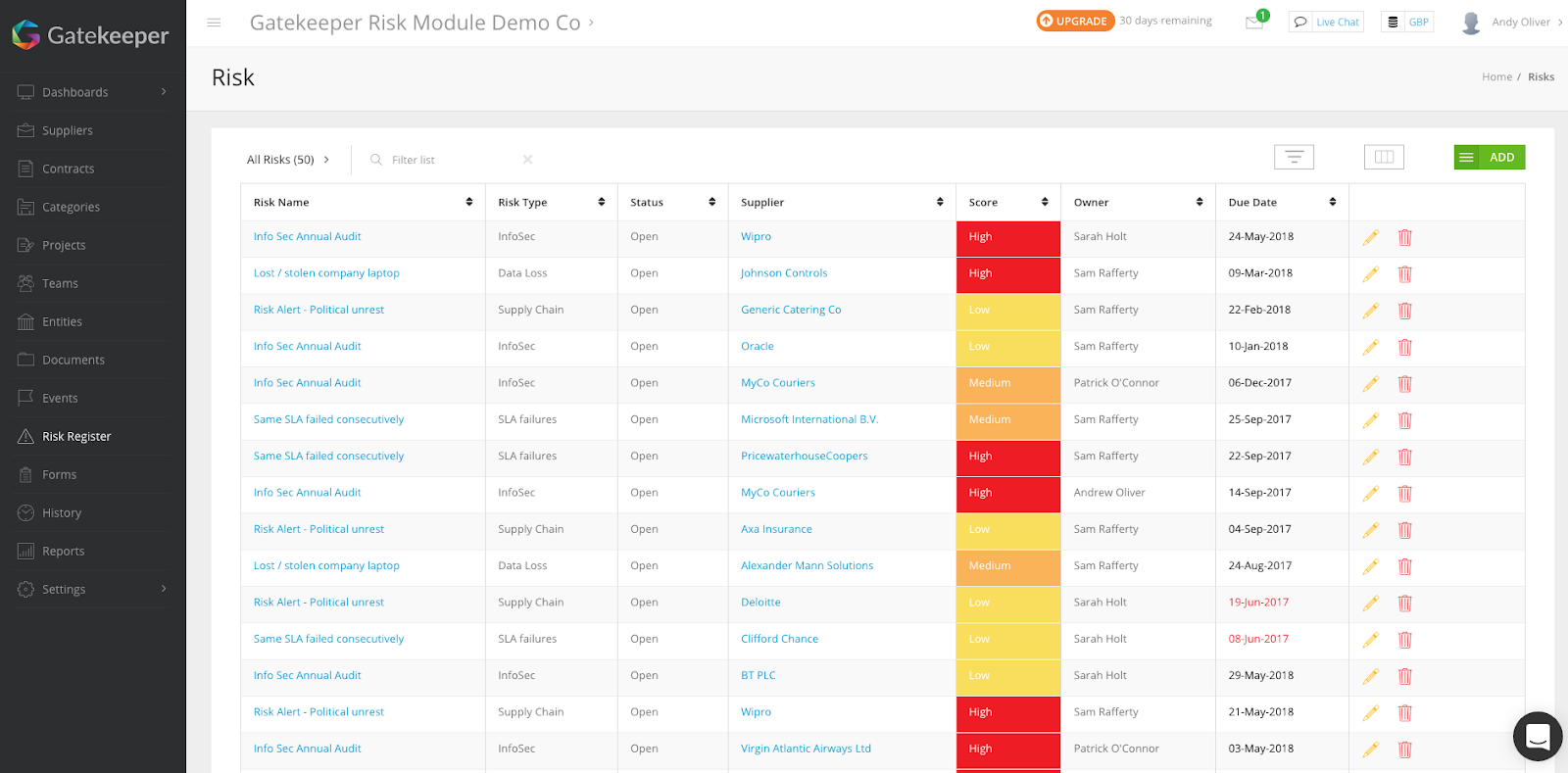 Risk Dashboard

A Risk Dashboard provides complete visibility into all aspects of your Risk Management process, including the aforementioned Heat Map.