Files can be added as supporting documentation in several different areas of the platform, including Suppliers, Contracts, Projects, and Entities.
Adding files is the same process for all areas, so this article should function as a safe set of instructions for all.
Where to add files
Start by selecting either Suppliers, Contracts, Projects, or Entities from the left panel.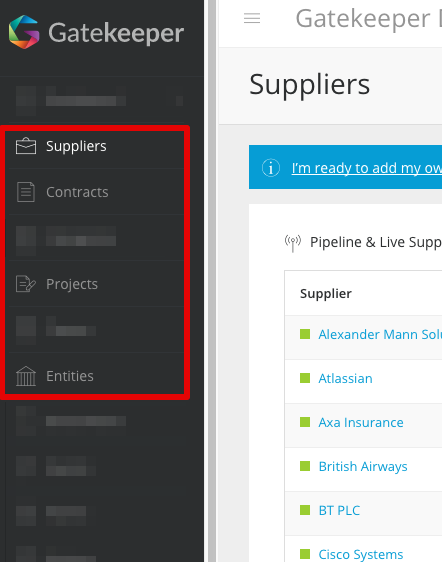 Next, drill deeper into the appropriate record by selecting it from the list.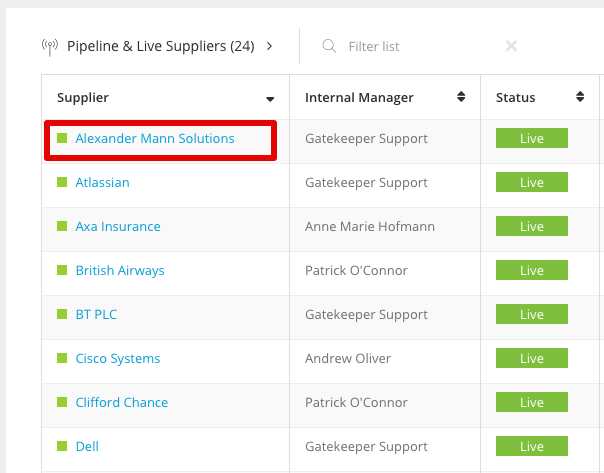 Then, select the Files tab. Your screen may look different, depending on which record type to which you're adding a file, but they should all have a Files tab.

From here, you'll be able to add files to your record.
How to add files
From the Files tab of any record, you can select the Add New File button to add a new file.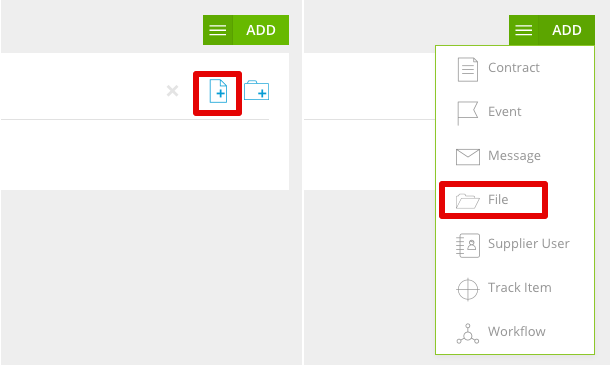 Files can be added by Uploading a file from your computer, connecting files through Google Drive, OneDrive or through the use of a File Link.

Upload
To upload a file from your computer
Click the Upload link

Note: You can select multiple files to upload at once. Just select all relevant files by holding down ⌘ (MAC) or Ctrl (Windows) as you click each file.
The max individual file size permitted for uploads is 200mb

Select the appropriate file(s) from your computer and click [Open]
If useful, add metadata to each file by clicking "

Add Details

" and then [Update]

File Type - e.g. Insurance
Expiry Date - e.g. 30-Apr-2021
Finally click [Add this file]
If useful, Organise by moving the file(s) to relevant Folders. (here is the article)
Google Drive
To add a file from Google Drive, click the Google Drive link. Then, navigate through the tabs in the dialogue window to find the file you'd like to upload. Select the file you'd like and then click Select.
(See this article for more information on setting up Google Drive for attachments)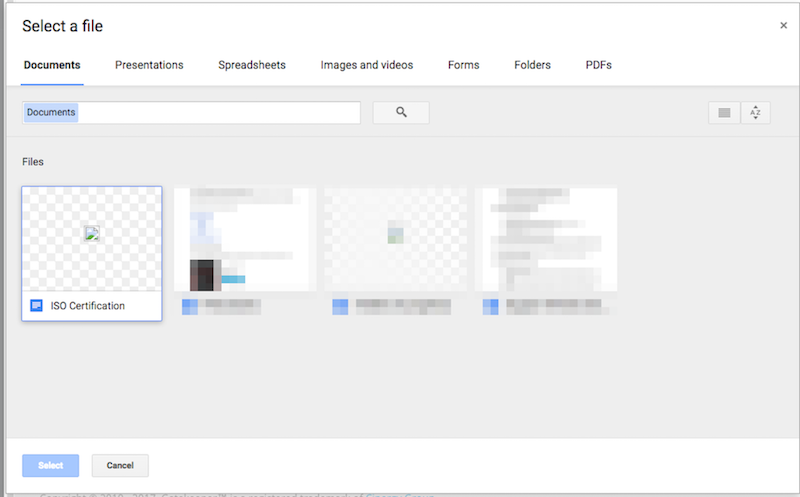 Hyperlink
To upload a file using a hyperlink, select the File Link option. In the dialogue window that appears, paste the URL of the file into the Link box.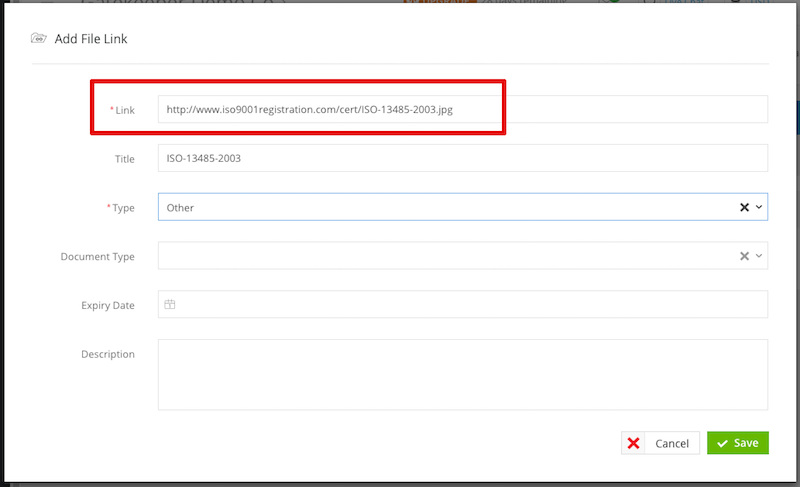 Also, be sure to select the file Type from the dropdown. The other spaces are optional to fill, but include:
Title: The name of your file
File Type: This is an editable list for your own categorising purposes. This list can be modified in the Dropdown Lists configuration options.
Expiry Date: The date when the file expires or is no longer relevant to the record (such as the expiry date of a certification).
Description: A description of what the file contains
Once you've selected all of the files that you need to upload, select the green [Add this file] button. The files will be uploaded and you'll see them in a list.
From here you can see more pertinent details about your files, edit the metadata about your files, preview your PDFs, or add & organise folders to keep your files in order.