On the 'Start Form' click the edit icon (three vertical dots)
Click 'Edit this Phase'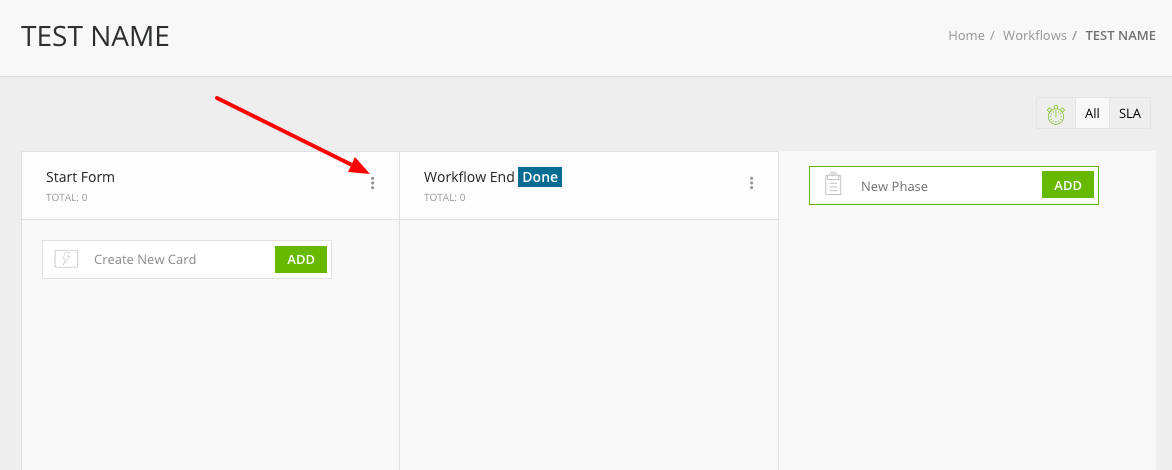 The phase attributes (left hand side) will open up on the 'Core' attribute.

Click 'Form' and 'Add Section'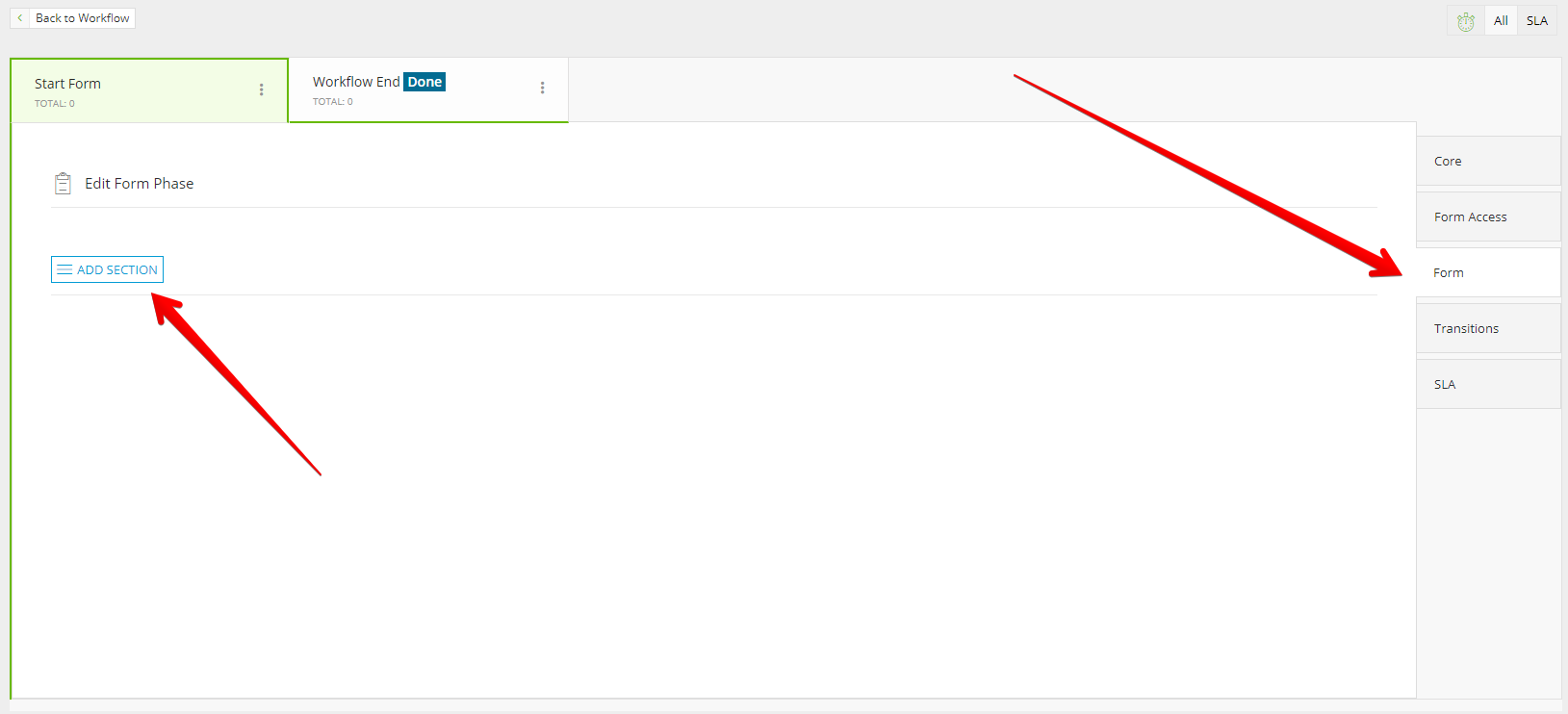 The Form Section builder will open. The workflow engine has a very flexible form builder including a large range of field options.
Note. Each 'Section' of a form can be controlled (Read only, Hidden, Editable) independently in each phase of the workflow.
Complete the form section builder and click 'save'.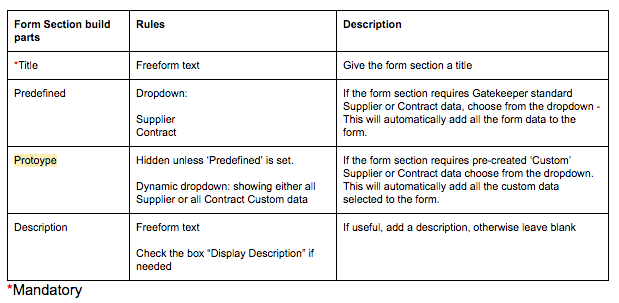 The form section is displayed.
If any 'predefined' options were selected (Supplier or Contract), the form will be populated with all the fields.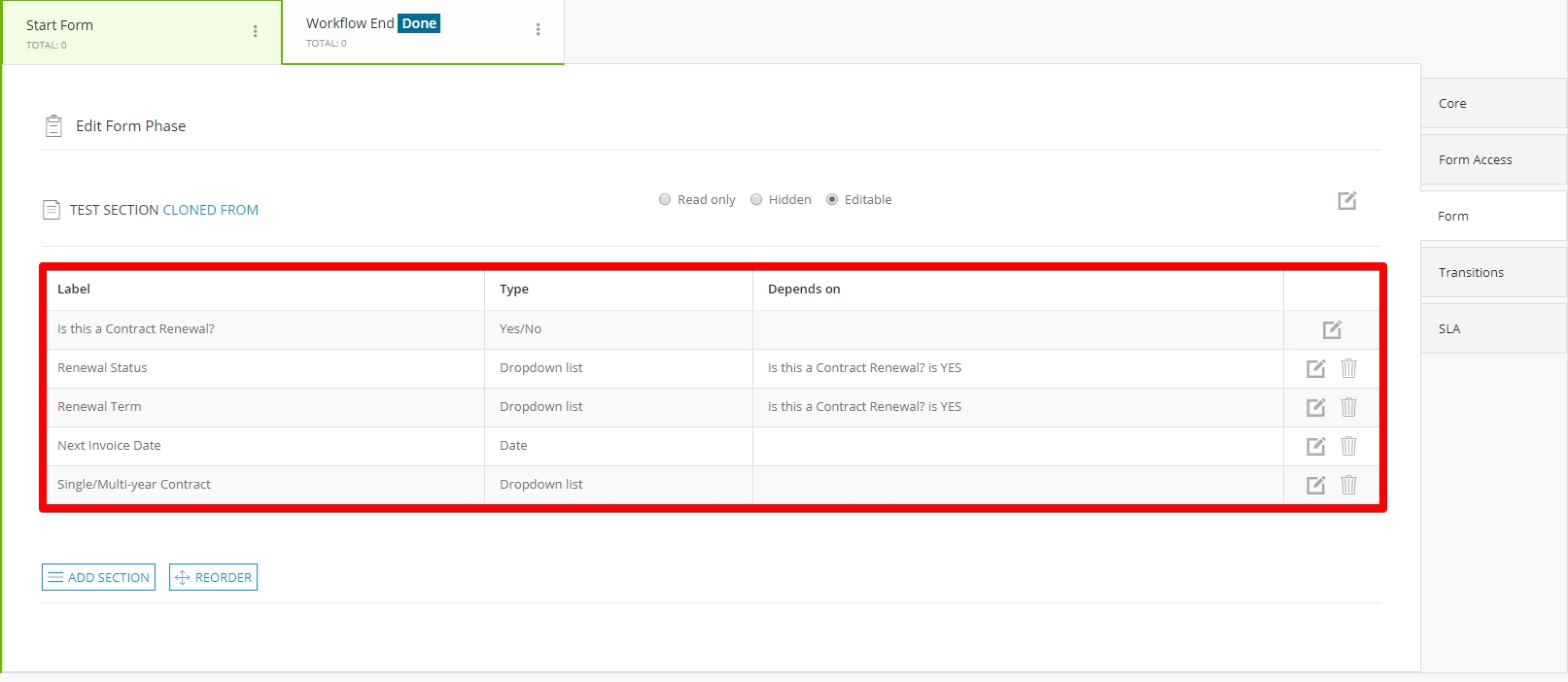 It is then possible to delete any items not needed within the form.
If the form section was not one that related to core Contract or Supplier data, for example, an approver's internal comments section, the fields will need to be added to the form.
Click "Add Field" for each field to be added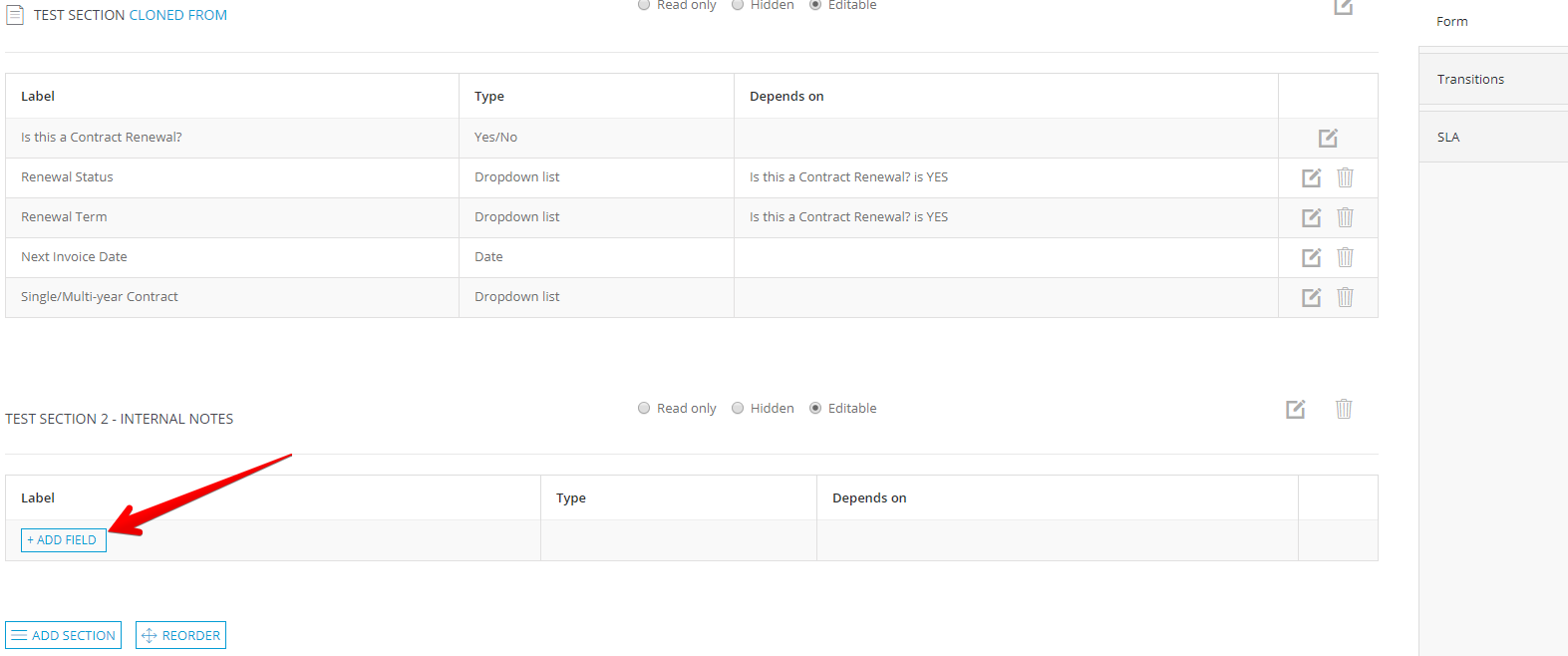 Mandatory, Hidden or Locked Fields
When adding new fields or by clicking the 'edit' icon beside each field you have the following options:
You have the ability to make a field Mandatory
You can Hide the filed from your form. Note that you can not have a field Hidden and mandatory at the same time
You can also Lock the value of certain fields. Simple click the checkbox and you will be provided with the list of available values to choose as the locked value. The following fields can be locked: Supplier, Status, Contract Type, Approval, Contract, Entity, Team and Currency.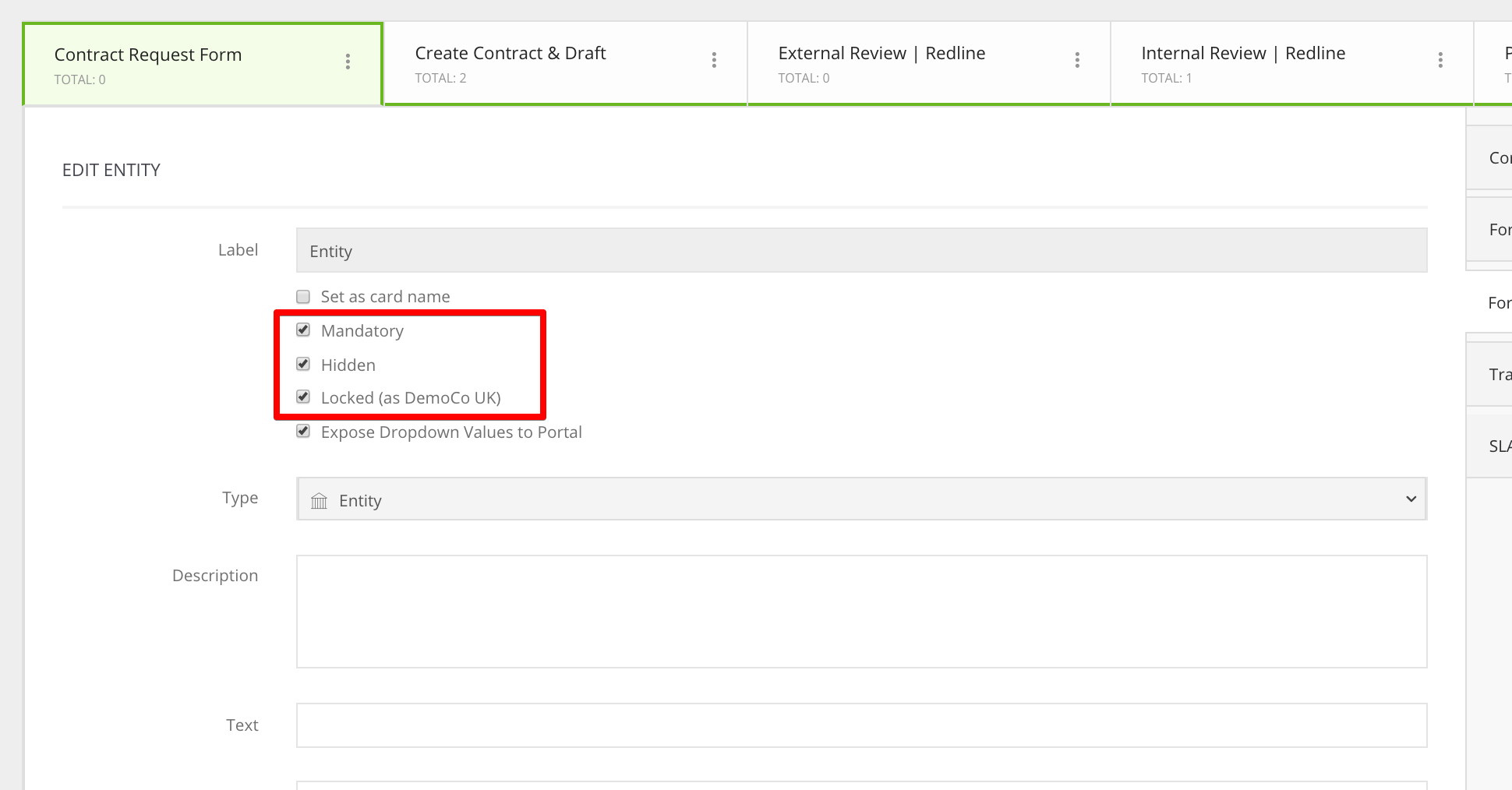 Adding fields is built in the same way as adding custom data fields (here is the how to)
In this image below an internal comments section was created with two fields.

Set the Card Name
Typically we see the card name being the Contract Title or Supplier Name. To set the card name:
Just click on the edit icon for the field to base the card name on.

Check the box 'Set as card name' and Save.

Please read this article if you would like to understand how to now make your Form public.