Workflow Groups Authorisation
Workflow groups are created and users assigned in to them. These workflow groups can then be set on a workflow phases bases. This is typically used when a certain team, say the legal team need to review a request for a new Contract.
Note: You must first create a workflow group before proceeding. Click here for instructions on creating a Workflow Group.
How to Assign a Workflow Group Ownership of a phase
Go to Workflows on the Navigation Menu.
Open the Workflow.

4. Click the Edit icon against the Phase you will be assigning the Workflow Group ownership to.

5. Select Form Access on the phase configuration menu.

6. Ensure the following settings are enabled:
Form Access = Internal
Auto-Assign Rules = None
7. Select the Workflow Group or Member of Workflow Group you wish assign ownership to.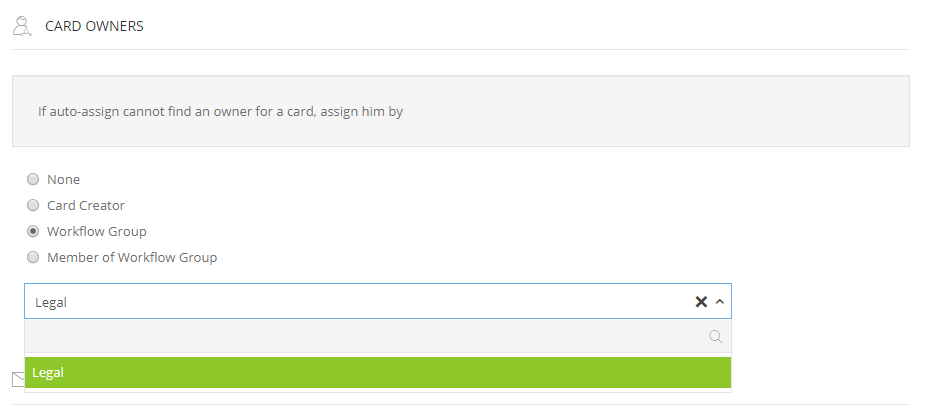 8. Click Save.